---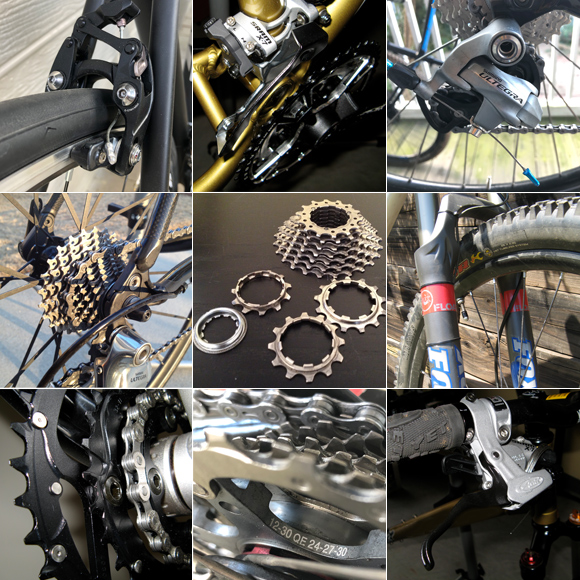 Temps are starting to warm up and Spring is right around the corner! If your bike has been put away for the Winter or has seen better days and you want to enjoy this weather on 2 wheels, we can help. Our Big Peach Ride +Run location in Brookhaven has a full-service department to fix, repair, and replace any parts to get your bike rolling! Whether is a simple adjustment because the gears are not shifting properly, or replacing a worn chain, gears, or brakes, we can get your bike set up to ride safely and enjoy the outdoors.
We will have `a la carte, tune-up, and more comprehensive service packages. We give free estimates. Swing on by and let us get your bike ready for the upcoming season!
---

Nominations are now being accepted for the 2022 edition of the "
Best Running Stores in America
" Awards. If you're a fan of ours. If you feel we represent you and the Atlanta running community. If you feel Big Peach Running Co. has contributed to your health, and Pedestrian Active Lifestyle, then we'd appreciate your nomination.

---
Ep. 124 - The Big Peach Ride + Run Podcast with Guest Jeff Leininger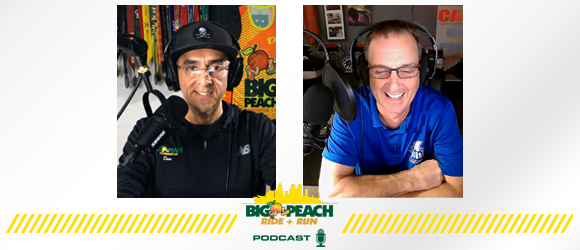 This week's Big Peach Ride + Run Podcast is hosted by Big Peach Running Co. Director of Marketing, Dave "D2" Martinez. This week we talked to Jeff Leininger, Adventure Racer, Race Director, & Owner of ARGeorgia.com. If you haven't heard about adventure racing, this is a great episode to learn more about this great sport!

---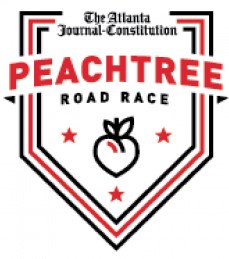 Atlanta Journal-Constitution Peachtree Road Race
In-Person Registration: March 15th - 31st
The Peachtree is back on July 4th! In-person registration opens Tuesday and runs through the end of the month. Virtual registration will run through May 31st. Atlanta Track Club members are guaranteed entry. Non-members will be entered into a lottery. This will be an in-person race but there is also a virtual option as well. Register here.
In-Training For Peachtree
If you're looking to train for the Peachtree, register for the race (training does not include entry into the race). The 11-week program combines structured long workouts with additional midweek workouts to help you reach your goals with the support of a community or without having to leave your neighborhood. Sing up here.
---
If you're looking for a great place to work, love being active, enjoy working with others and having fun, then Big Peach Running Co. is the place for you!
Our

locations are looking for outgoing & enthusiastic Peaches to represent everything that is great about living a "pedestrian-active lifestyle". Must be available to work weekends. Take a look at our online application and send us your resume.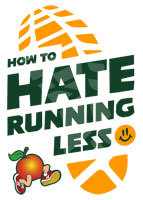 How To Hate Running Less
Marietta - Wednesdays, 6:30 pm

We get it. Some folks don't like running. At times, it can feel clunky, jarring, and uncomfortable. That's why we're offering "How to Hate Running Less," a 30-minute FREE class with basic instruction, simple drills, and light running designed to change the way running feels and, hopefully, make it feel lighter, smoother, and EASIER. It's open to everyone (Walkers, Runners, Kids). Come ready for light drills and running outside in our East Cobb location.
---
Drowned Valley Brewing Run Club
Cartersville - Thursday, 6:30 pm
This Thursday (St. Patrick's Day) kicks off the new weekly Thursday Night Run Club! This social run is open to new & advanced runners for distances between 2-4 miles. It's all about enjoying a run with friends and enjoying a beer after!
---
Marietta - Tuesday, March 22nd - 6:30 pm
Join us during our weekly group run as we'll have Advance Rehab on site! They'll be available before, during, and after the run to answer questions. They'll also offer free Kinesio taping. Haven't tried Kinesio Tape? This is your opportunity to learn more about it and how it helps with rehab. Some light food will be provided post-run.
---
VeloCity 5k/9 Mile FREE Training Program
Registration through April 1st
Big Peach Running Co. is offering a FREE 8-week virtual training program for the VeloCity Atlanta 5K & 9-Mile event. The program is open to everyone and is designed to get beginners and intermediate runners across the finish line through this 8-week program.
VeloCity is a fundraiser for the Grady Health Foundation that supports Grady's Frontline Heroes. The 5K & 9-mile races take place on private property with plenty of wide-open spaces. Both courses are relatively flat and on easy trails. Perfect for beginners. Our training program will get you ready for a fun day on the trails. Sign up
now!


Suwanee Kiwanis Shamrock 5k
This race is part of the Suwanee Running Series! Complete at least 5 of the 17 races and receive a limited edition shirt for free. The Suwanee Kiwanis will host its 10th Annual Shamrock 5K in Suwanee Town Center Park to raise funds for our Don Lee Memorial scholarships! The proceeds last year assisted us in awarding scholarships to three local high school students. Register here.
---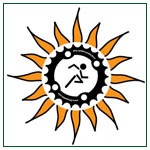 Dirty Spokes - Iron Hill
March 26th - Red Top Mountain State Park, GA

This is race #4 of the Dirty Spokes Trail Run Series! This is a great single and double track off-road running experience! The race will start on the gravel road (required for spacing) but will soon lead into the woods. Register here.
Dirty Spokes - Road Atlanta
April 9th - Gainesville, GA

This is race #5 of the Dirty Spokes Trail Run Series! This course is on Road Atlanta property and is not open to the public. The only time to run on these trails is on race day! A portion of your race day proceeds will be donated back to the Prima Tappa High School Mountain Bike Team for their efforts in helping with the race! Register here.
---

Monkey Wrench Brewing 5k
The 2nd Annual Monkey Wrench Brewing 5K will be a celebration of both running and craft beer. Enjoy a beer garden finish; complete with live music, 2- 12oz beers (21 and over), and BBQ/Veggie dogs. Awesome raffle prizes!
Proceeds will go to support Annandale Village, located in Suwanee, which is the only non-profit residential community in the entire southeastern United States that serves adults with developmental disabilities and acquired brain injuries at all levels of care throughout an individual's lifetime. Register here.
---

Chick-Fil-A Big Peach Half Maraton & Duck Dash 5k
May 14th - Cartersville, GA
Want to be a part of Cartersville's first-ever Half-Marathon?! PLEASE JOIN US for what will amount to one of the most amazing days in NW GA Road Racing history! This Half-Marathon/5K tandem promises to deliver a first-class running environment that you and your friends will want to be a part of. The Half-Marathon will be combined with the 17th running of the legendary "Duck Dash 5K," with proceeds from BOTH races going to benefit Advocates for Children! Register here.

Kiwanis Shamrock 5k
Suwanee - March 18th, 4 pm - 7 pm
Greyhound Gallop 5k
Marietta - March 18th, 4 pm - 7 pm
Red Top Road Race 5k
Cartersville - March 18th, 10 am - 6 pm
Water Drop Dash 5k
Marietta - March 18th, 11 am - 6 pm
Kappa Delta Shamrock 5k
Kennesaw - March 18th, 12 pm - 6 pm