---
Things Are Getting Peachy!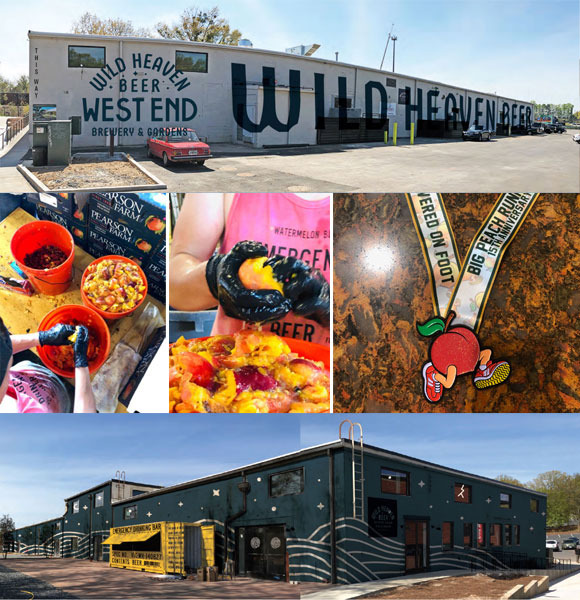 David
Things are certainly getting "peachy", literally! With all the details, we forgot to mention the most important part of this event. That's right, Wild Heaven Brewery is creating a special peach flavored ale for the celebration! Every 15K Virtual Run participant will be able to savor this refreshing post-run drink (must be 21 years old). Our friends at Wild Heaven Brewery sent us a few images as they prepare fresh peaches from Georgia's own Pearson Farm! You'll also be one of the first to visit Wild Heaven Brewery's new facility (In our opinion, the building looks fantastic!) which will host the celebration.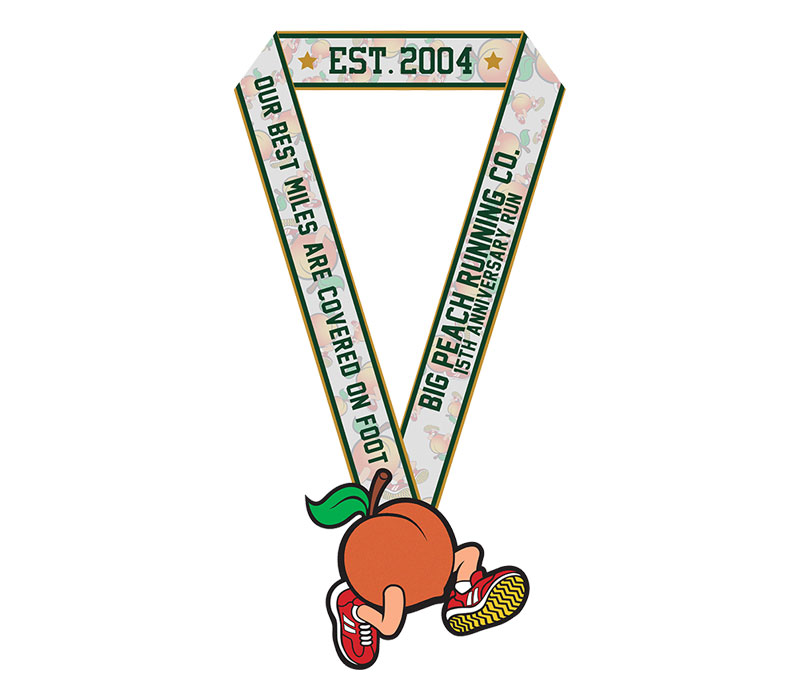 Peachy's 15th Anniversary Virtual 15K Run!!
It's Here!!! Peachy's Virtual Run/Walk 15k for Lifeline Animal Project will help keep you moving all summer long! Register now, as space is limited - - and the benefits are substantial! For just $15.00 for this virtual 15k to help celebrate BPRC's 15th Anniversary (that's a lot of 15s!), you get a spectacular medal, complimentary entry into Peachy's Pedestrian-Active Party with Wild Heaven Brewery (including food and a beverage), a cool koozy, a coupon worth the entry fee and so much more! All proceeds benefit our friends from Lifeline Animal Project. Please click this link to register. You'll see there is both an option for picking up your packet in-person at any of our stores (or at the party) or having it shipped to you ($10.00 extra). In advance, THANK YOU for your support of Lifeline, BPRC and a pedestrian-active lifestyle in and around Atlanta!!! (More information)
---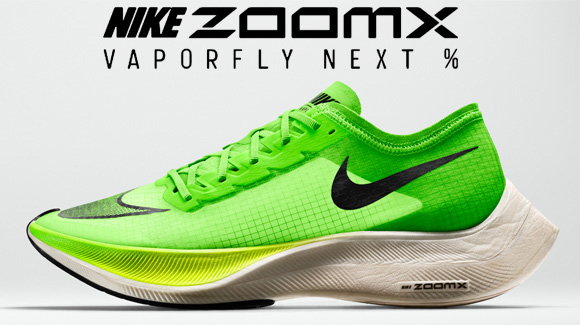 After creating the fastest and lightest shoe, the Nike ZoomX Vaporfly 4%, Nike designers asked, could it be faster? Could it be lighter? The answer. Yes.

15K Anniversary Celebration Run
Midtown - July 20th, 7:30 am
Are you running Peachy's Virtual 15K? Yes? Great! If not, you can still join our Midtown team for a 15K group run from the store Saturday, July 20th. Snacks and beverages follow the run as we celebrate Peachy's fifteenth anniversary! RSVP here.
---
Kennesaw Fall Training Event
Kennesaw - July 20th, 7:30 am
Are you running Fall 5k, 10k, half or full marathon? If so, then join us as we help you prepare for your next race! This is a free training group for beginners and seasoned veterans. We will have preplanned routes, distances, and hydration available. So whether you are walking or running we hope to see you! RSVP here.
---
Adult Recess with November Project & Big Peach
West End - July 26th, 6:30 pm

Join November Project and Big Peach Running Co. for a night of "adult recess" at the Westside BeltLine/Monday Night Garage. We'll play some old school playground games, tag, and just hang out! Everyone is invited and it's FREE!
We'll have some giveaways and there will be plenty of options for food and beverages at Monday Night Garage, etc. RSVP here.


| | |
| --- | --- |
| FREE Fundamentals Class | TransFORMed Running Engaged ($50) |
| | |
Learning these principles will help transform your running into a more efficient & injury-free experience! Perfect for runners of all paces and abilities.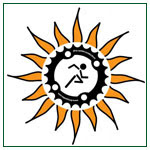 Red Top Roaster

July 27th - Cartersville, GA - 8:00 am

The race will start behind the Red Top Mountain State Park Lodge Parking Lot. The terrain is made up of a little bit of everything, rolling hills, double track, minimal roots and rocks (running surface is very forgiving). The race will utilize the Sweet Gum Trail, Homestead Trail, Campground Trail, Iron Hill Trail, and Visitor Center Loop Trail. This course sets up well for anyone interested in trail running but has never experienced one. Register online.
---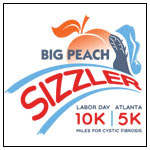 Big Peach Sizzler 10K & 5K
September 2nd - Chamblee, GA - 7:30 am

Kick-off your Labor Day celebrations with holiday fun with family and friends! The course features the flatter, faster, friendlier portion of Peachtree Road from Chamblee through Brookhaven to Buckhead. Finishers receive a shirt and custom finisher medal for the 10K or 5K. After the race, celebrate your finish with food, music, beer, and more all located steps from the Finish Line in the Buckhead Station Shopping Center. Sign up now!