---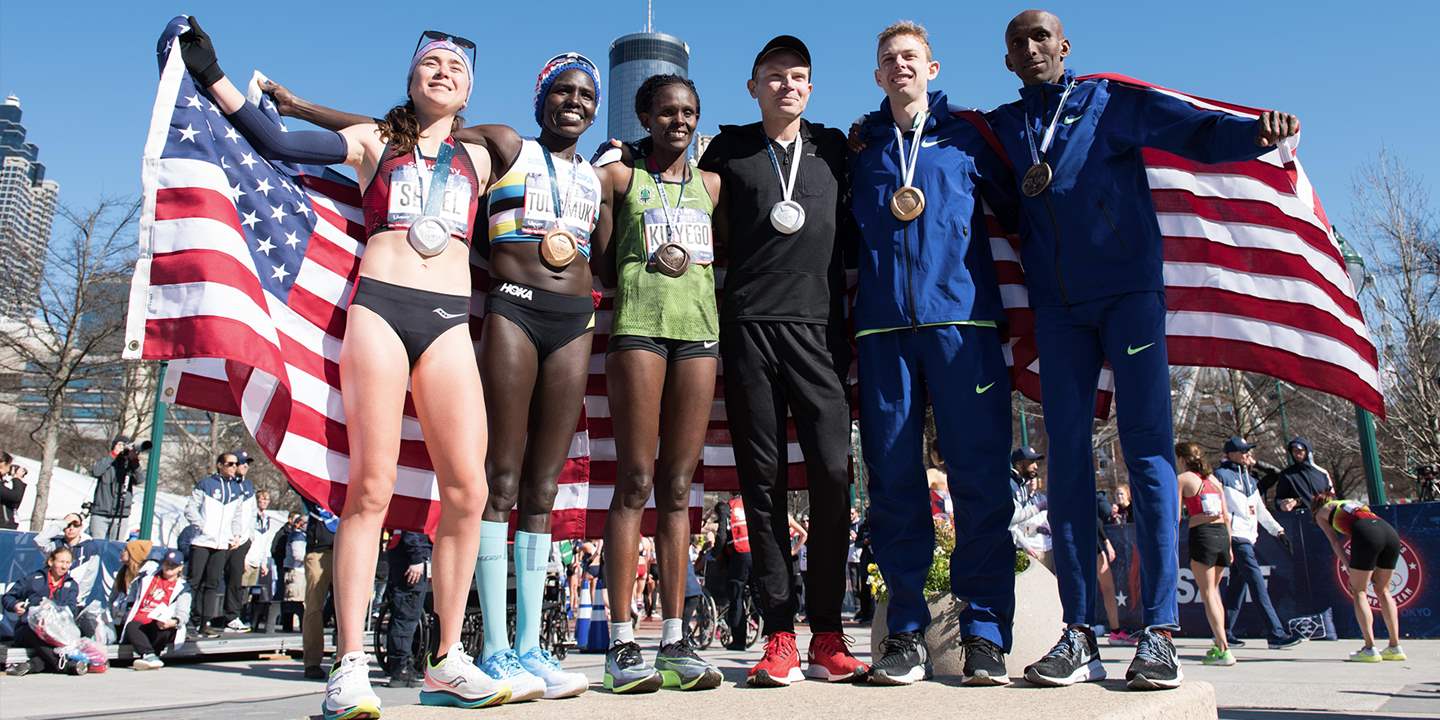 What an incredible weekend for Atlanta and the running community! Congrats to everyone that ran the Publix Marathon & Half Marathon. The U.S. Olympic Marathon Trials brought the best American distance runners to our city and the crowd support was incredible. The men's U.S Olympic Marathon Team will consist of Galen Rupp, Jacob Riley, and Abdi Abirahman. The women's U.S. Olympic Marathon Team is made up of Aliphine Tuliamuk, Molly Seidel, Sally Kipyego. Congrats to all the competitors and to those representing the U.S. in Tokyo!
---
Brooks Hyperion Elite & Hyperion Tempo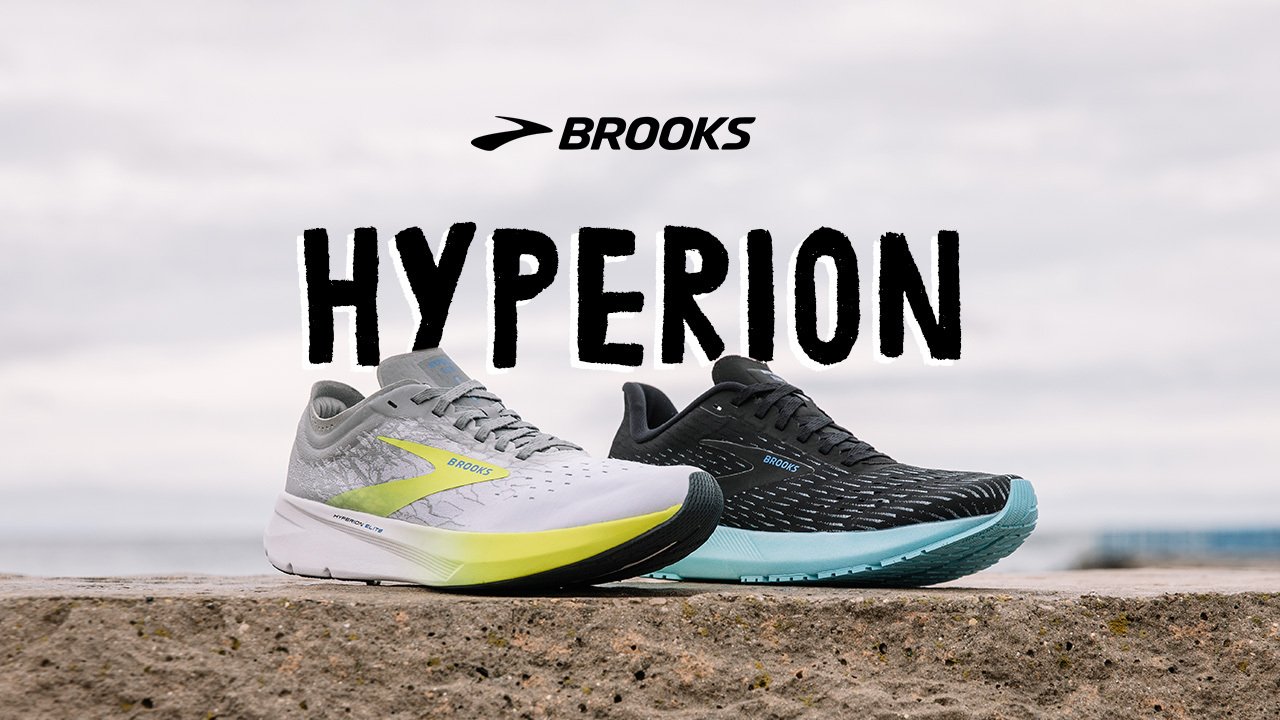 The Brooks Hyperion Elite is the carbon-fiber plated race shoe worn by Desi Linden and many of the Brooks elite athletes at Saturday's U.S. Olympic Marathon Trials. It's a lightweight racing shoe designed to go fast. The Brooks Hyperion Tempo is a lightweight everyday trainer using a new nitrogen-infused midsole that is cushioned and responsive so you can recover quicker. Both models are available at our Alpharetta, Decatur, & Midtown locations.
---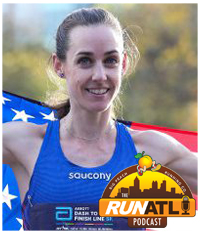 Ep. 74 - The RUNATL Podcast with Guest Molly Huddle
The RUNATL Podcast is hosted by Big Peach Running Co. Founder, Mike Cosentino, and Director of Marketing, Dave "D2" Martinez. This week on the most recent RUNATL Podcast that features Molly Huddle as she prepares to compete at the U.S. Olympic Marathon Trials.
More details and show notes are available here.

How To Hate Running Less
Marietta - March 4th, 6:30 pm
We get it. Some folks don't like running. At times, it can feel clunky, jarring and uncomfortable. That's why we're launching "How to Hate Running Less," a 30-minute FREE class with basic instruction, simple drills and light running designed to change the way running feels and, hopefully, make it feel lighter, smoother and EASIER. It's open to everyone (Walkers, Runners, Kids). Come ready for light drills and running outside in our parking lot. We'll make it fun! RSVP here for March 4th, March 11th, March 18th, or March 25th

.
---
Lower Leg Clinic
Marietta - March 12th, 6:30 pm
Mark your calendar and join our Marietta team for an evening with our friend Dr. William Duncan of Southeast Physical Therapy. Dr. Duncan will be talking about shin splints and ankle, calf, and Achilles tendon injuries. If you're contending with persistent pain and want some help from an expert on the subject, don't miss this fantastic talk! RSVP here.
---
BPRC/RUNATL Apparel Collection Launch
Decatur - March 14th, 8:00 am
Join our Decatur team as we unveil and officially launch the Big Peach and RUNATL apparel collection in partnership with New Balance. The fun starts at 8:00 am and goes on throughout the entire day! The morning will consist of a run with brunch and mimosas and in the afternoon we'll have light snacks and refreshments. RSVP here.

St. Patrick's Parade 5K Preview Run
Midtown - March 10th, 6:30 pm
Join us as we preview the St. Patrick's Parade 5K route. Afterward, we'll have Georgia Sports PT available to answer any question you may have. Then head on over to Ri Ra for food and drink specials! RSVP here.


Learning these principles will help transform your running into a more efficient & injury-free experience! Perfect for runners of all paces and abilities.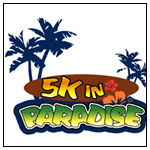 Chasing Moonlight/Racing Sunlight - 5K In Paradise
March 8th

- Kennesaw, GA - Starting at 1:00 am
Chase moonlight at the 1 am start or race sunlight at the 8 am start! Or do BOTH and have some serious bragging rights! Both races finish to a tropical beach party! (including REAL palm trees!) Score PJ shorts at the night race and a matching shirt at the morning race.
Register online.
---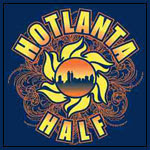 Hotlanta Half Marathon & 5K
June 7th - 7:00 am - Pemberton Place, Atlanta
The 2019 Hotlanta Half Marathon and inaugural Hotlanta 5K continue its tradition of bringing the love of running to the best of Atlanta! Don't miss this spectacular race through the city of Atlanta featuring awesome views of the city, pace teams, and great aid station support! This Atlanta tradition is one running event you won't want to miss! Register here before the price increase on March 15th!