---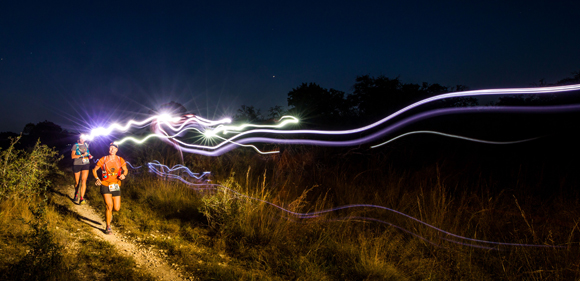 We love trail running and we'd like to invite you to join us and experience the fun! This month we've got a Free course preview at the Georgia Int'l Horse Park, site of Ragnar Trail Atlanta. We'll lead a no-drop social run on 2 of the trails used for the race (details below). We'll also have Big Peach On Wheels on-site if you need to pick up some new shoes or gear. If you're interested in the team aspect of trail running and having a good time camping with friends, use code BPRC20 when you register your team for Ragnar Trail Atlanta.
---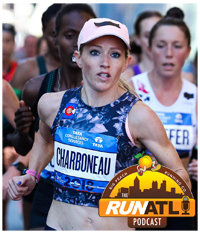 Ep. 71 - The RUNATL Podcast with Guest Brittany Charboneau
The RUNATL Podcast is hosted by Big Peach Running Co. Founder, Mike Cosentino, and Director of Marketing, Dave "D2" Martinez. This week on the RUNATL Podcast we feature The Funny Runner, Brittany Charboneau, comedian, actress, & Olympic Marathon Trials Qualifier. She's the first of 4 Olympic qualifiers that we'll feature during February as we lead up to the U.S. Olympic Team Trials in Atlanta on February 29th!
More details and show notes are available here.
---


How To Hate Running Less
Marietta - February 5th, 6:30 pm
We get it. Some folks don't like running. At times, it can feel clunky, jarring and uncomfortable. That's why we're launching "How to Hate Running Less," a 30-minute FREE class with basic instruction, simple drills and light running designed to change the way running feels and, hopefully, make it feel lighter, smoother and EASIER. It's open to everyone (Walkers, Runners, Kids). Come ready for light drills and running outside in our parking lot. We'll make it fun! RSVP here for February 5th, February 12th, February 19th, or February 26th.
---
Publix Atlanta Marathon Preview Run
Midtown - February 8th, 7:30 am
Come run with our Midtown crew as we preview part of the Atlanta Marathon course. It doesn't matter if you're registered for the race or what distance, all are welcome! We'll have a 16-mile, 13-mile, and shorter options available for those not wanting to run long. RSVP here.
---
Atlanta Ragnar Trail Preview Run
Conyers - February 15th, 8:00 am


Whether you've already signed up or are interested in Ragnar Trail – Atlanta, or simply wish to run some trails as trail running is awesome, join us at the Georgia International Horse Park as we run trails that were part of the 1996 Olympic Mountain Bike course. The preview course is perfect for beginners with very little elevation change. Use code "BRPC20" to save $80 off team registration. RSVP here.
---
Decatur - February 15th, 8:00 am


The Saturday long run partnership with our sister store, Brookhaven, continues! Join us as we tour Dekalb while on foot. RSVP here.


Here is a list of upcoming store group runs. Check out our full
social run schedule
. There's always fun on the run for everyone.
Decatur - Wednesday, February 12th: We're taking our run to Wild Heaven Beer in Avondale. Our friends from Saucony will join us with demo shoes, raffles, and more! RSVP here.
All group runs begin at
6:30 pm
unless otherwise noted.


| | |
| --- | --- |
| FREE Fundamentals Class | TransFORMed Running Engaged ($50) |
| | |
Learning these principles will help transform your running into a more efficient & injury-free experience! Perfect for runners of all paces and abilities.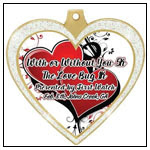 With Or Without You 5K
February 8th - 8:30 am - John's Creek, GA
Come have some Valentine Fun with us! The With or Without You 5K allows you to run as a "single" (And mingle if you'd like!) or as a "couple" and run with that special someone - husband, wife, boyfriend, girlfriend, son/daughter, etc.! There is even a 1K for your little love bugs to join in on the fun! Register
online
.
---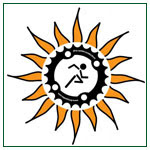 Thrill In The Hills - 50K, Half Marathon, & 5K

February 15th - 7:30 am - Winder, GA
This is a great single and double track off-road running experience. The terrain is made up of a little bit of everything, rolling hills, single track, double track, roots with some technical sections. The course is beautiful and offers something for every runner truly wishing to ´ditch the city´. The 50K race offers the option for solo or relay (2 or 3 persons). Register online.