---
The RUNATL Podcast?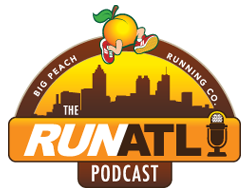 The RUNATL Podcast is hosted by our Co-Owner/Founder, Mike Cosentino & Director of Marketing, Dave "D2" Martinez. A new episode is released every 2 weeks with a
mission to Inform, Inspire, Empower & Encourage listeners. Approximately 50-60 minutes in length, it's perfect to listen to during a run or while working out at the gym.
Ep. 47 - The RUNATL Podcast with Guest Carrie Tollefson

Our next episode is a fun one as we sat down with Olympian Carrie Tollefson. Her genuine energy and passion for running will inspire you and you'll want to "Get After It!".
More details and show notes are available
here
.
---

Winter Clearance Sale Continues!
Select Winter Apparel is marked 40% OFF! This sale runs through February 28th. Rush down to your nearest
Big Peach Running Co.
location before the best selection is all gone!
Take advantage of our
"Buy One, Get One FREE" on
RUN
ATL
!
Purchase any regularly priced Long Sleeve or Hoodie and get a FREE Singlet, Tank, or Short Sleeve
RUN
ATL
shirt. Purchase any regular priced 1/4 Zip or Full Zip Hoodie and get a Long Sleeve for FREE!

Recovery Nutrition Clinic
Decatur -
February 19th: 6:15 pm
Recovering from a long run or weeks of training can be challenging. Our friends from TD Wellness are hosting a nutrition clinic that will highlight foods and meal timings that can improve recovery and enhance your overall running fitness. See you there! RSVP here.
---
Decatur - February 21st - 7:15 pm
Back by popular demand, Empower Yoga is returning and will be presenting a free, 30-minute "Yoga for Runners" class following the group run. Reserve your spot today and bring your mat! RSVP here.
---
Free Nutrition Consulting
Marietta - February 26th - 11:00 am - 1

:00 pm



Nutritionist Maria Hock will be back on site offering free nutrition consulting for weight loss performance. If you want to get aggressive about your nutrition, fitness, & weight loss, Maria will be here to help. Appointments are required for a 20-minute consultation. Only 6 appointments are available. Sign up
here
.
---
Let's Get It Started! - Run & Brunch
Suwanee - March 2nd: 8:00 am

It's not too late to get started on your 2019 fitness goals and our Suwanee team has a great event to help you take that first step. We'll have Garmin GPS watches to demo as well as Brook Running shoes & support tops. Everyone is invited for a walk or run followed by brunch. We'll also have a TransFORMed Running session and how to use your Garmin GPS watch so you can improve your running. We'll also discuss proper nutrition for your long runs.
---
Women's Group Run & Brunch
Alpharetta - March 3rd: 9:00 am

Ladies, you are invited to a female-focused brunch, preceded by a short group run. We'll gather at 9 am and run at 9:30. Afterward, we'll enjoy a yummy brunch (10-11 am). Following brunch, we will have a discussion on running form, nutrition, and strength training.
Our friendly Brooks Rep., Bridget will join us with demo support tops and shoes, and our friends from Trail Sisters and the Alpharetta Women's Half Marathon will also be on hand to answer your questions about trail running and their upcoming race. RSVP here.

Here is a list of upcoming store group runs. Check out our full social run schedule. There's always fun on the run for everyone.
Alpharetta - Wednesday, February 20th: Dr. Joel Eaby of North Point Physical Therapy will join us for the group run and present various exercises and stretches to strengthen your feet. RSVP here.
Alpharetta - Wednesday, February 27th: The run moves over to Jekyll Brewing with On Running! We'll have On demo shoes for you to try followed by some adult refreshments from Jekyll Brewing. RSVP here.
All group runs begin at

6:30 pm

unless otherwise noted.
---
Scrambled Legs Social Run
March 2nd: 7:30 am - Marietta
Drop by the Marietta store March 2nd for a social run! Speaking of social, our friends from Mizuno and New Balance will be demoing shoes; Excellence In
Exercise
will provide a dynamic warm-up before the run, and our good friend Callie will host a cool down yoga session afterward. We'll also have our friends from Orange Theory, Sparkle Wellness, YMCA Run Club, Women's Premier Fitness, and Burn Bootcamp! Finally, some scrumptious breakfast items, prepared by our friends Rose Hall Kitchens. We will have refreshments, bagels from Goldbergs, and breakfast items prepared on the Big Green Egg! RSVP
here
.


| | |
| --- | --- |
| FREE Fundamentals Class | TransFORMed Running Engaged ($50) |
| | |
Learning these principles will help transform your running into a more efficient & injury free experience! Perfect for runners of all paces and abilities.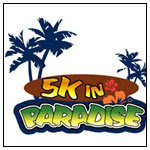 Chasing Moonlight/Racing Sunlight - 5K In Paradise
March 10th

- Kennesaw, GA - Starting at 1:00 am
Chase moonlight at the 1 am start or race sunlight at the 8 am start! Or do BOTH and have some serious bragging rights! Both races finish to a tropical beach party! (including REAL palm trees!) Score PJ shorts at the night race and a matching shirt at the morning race. Great post race party!
Register online.
Hotlanta Half Marathon & 5K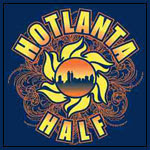 June 9th

- 7

:00 am

-
Pemberton Place, World of Coca-Cola
The HOTLANTA Half Marathon continues its tradition of bringing the love of running to the best of Atlanta! A 5K has been added this year! The journey of Atlanta landmarks kicks off at Atlanta's Pemberton Place - World of Coca-Cola, winding runners through the streets and onto the vista views of the city along the Beltline. Competitor Magazine listed the Hotlanta Half Marathon as a must-do race in the Southeast.
Sign up before the price increase on

March 17th

!
Atlanta Mission 5K


Brookhaven - February 20th, 12 pm - 7 pm

Tartan Trot 5K/10K


Brookhaven - February 21st, 4 pm - 7 pm

Midtown - February 21st, 12 pm - 7 pm

Decatur - February 22nd, 11 am - 7 pm