---
It should go without saying that it has been a challenging year for everyone, personally, professionally, and financially. We have either been impacted directly or know someone that has been impacted by COVID-19. We also don't need to look far to see the heroes during this crisis, first responders, doctors, nurses, scientists, the CDC, and anyone else that has worked tirelessly this year to beat this pandemic. We want to thank all of you and let you know that you're appreciated and we would like to give you a virtual hug until the day we can do so in person.
We also can't forget the lessons we've learned due to racial injustice and inequality. It has been a difficult year with difficult topics. Still, we will remember the names Ahmaud Arbery, Breonna Taylor, Rayshard Brooks, George Floyd, and countless others. We will continue to look to improve within our organization, to do better, and to become a better leader within our community.
As we look into 2021, while there is still some uncertainty, there is light at the end of the tunnel. The light that is hope and we need to hang onto it to pull us through the rest of the way. We also know how much stronger and resilient we are due to the circumstances of 2020. We can adapt and overcome. Through our love of being active, we are stronger mentally and physically. As we go into 2021, we want to remind you that you can overcome anything. This community we serve is an inspiration and why we love to do what we do. Thank you for supporting us in 2020. We look forward to supporting you in 2021. Please continue to support those local businesses where you live.
From our Owners - Mike Cosentino, Steve DeMoss, and the rest of the Big Peach Running Co. family, HAPPY NEW YEAR!
12/31 - Thursday (New Year's Eve):
10 am - 4 pm
1/1 - Closed New Year's Day
1/2 - Saturday Hours 9 am - 6 pm
1/4 - Regular Hours 10 am - 8 pm
---
On Running Cloud X Review
While you may not be familiar with this brand, it's likely you've started seeing these shoes on people's feet everywhere. Is it a lifestyle shoe or is it a performance shoe? We take a look at the On Running Cloud X with our panel of reviewers. Check out the complete review!
---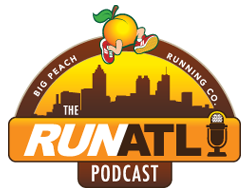 Ep. 100 - The RUNATL Podcast 2020 Year In Review
The RUNATL Podcast is hosted by Big Peach Running Co. Founder, Mike Cosentino, and Director of Marketing, Dave "D2" Martinez. This week on the RUNATL Podcast we celebrate our 100th episode and look back at 2020. We discuss how Big Peach Running Co. was impacted in 2020 and we tease the possibility of something new in 2021. Mike & Dave also share their personal thoughts on 2020.
Listen to the latest episode here.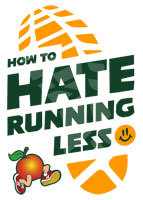 How To Hate Running Less
Marietta - Wednesdays, 6:30 pm

We get it. Some folks don't like running. At times, it can feel clunky, jarring, and uncomfortable. That's why we're offering "How to Hate Running Less," a 30-minute FREE class with basic instruction, simple drills, and light running designed to change the way running feels and, hopefully, make it feel lighter, smoother, and EASIER. It's open to everyone (Walkers, Runners, Kids). Come ready for light drills and running outside in our East Cobb location.
---
Marietta - January 2nd, 9:00 am
Join us for a social distance walk from our Marietta location. We have partnered with the international non-profit Walk with a Doc program and one of Atlanta Magazine's Top Docs, Dr. Dwana Bush to improve health through physical activity, strengthen relationships between physicians and patients, and, well, have a good time with like-minded people. Enjoy some exercise, education, and social connection while spending some time outdoors to improve your physical and mental health.
---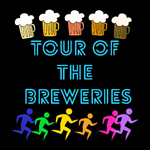 Tour Of The Breweries Kick-off Party!
Gate City Brewing - Roswell, GA - January 3rd, 1 pm
Join us at Gate City Brewing Co. to kick off the 2nd annual - all year long - Tour of the Breweries 2021.
Big Peach On Wheels will be on-site offering 10% off purchases! Registrants will be able to collect their race shirts, handmade flight paddles by WoodenWonderz, and finisher medal. Glasses will be given out after results are posted at the END OF THE 1st QTR party at Round Trip Brewing Co.
This party is an open house style party. Please follow Gate City Brewing Co. guidelines for COVID-19 safety.
We will be having a group run at noon prior to this event! So come early in running/walking gear.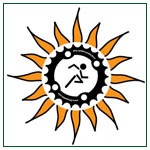 Dirty Spokes - Mayhem On The Mountain
The Dirty Spokes Trail Series is back and it kicks off at Sawnee Mountain! Register here.
Big Peach Running Co. is proud to be back as a sponsor to this race series and we're offering a FREE entry* into any of the Dirty Spokes Trail Run Series with the purchase of any trail shoe! We're also offering In-store registration or you can register
online
.
*Applies to the January - July Dirty Spokes Trail Run Series.
You must race 6 of the 8 races to qualify for the championship. The more races you run, the more points you accumulate.
---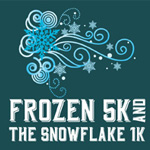 Frozen 5K/Snowflake 1K
January 23 - Canton, GA
In-person & virtual option available. After the race, join the fun with our DJ playing a mix of your favorite tunes, awesome photo opportunities, and much more! ALL finishers in the 5K AND the 1K get a cool shirt and snowflake finisher medal! Dress as your favorite fairy tale character for a chance to win some amazing prizes! Share your love of running with YOUR little snowflake at an event the entire family can enjoy!
There is a 250 person race limit! This race has sold out every year so don't delay and register now!