---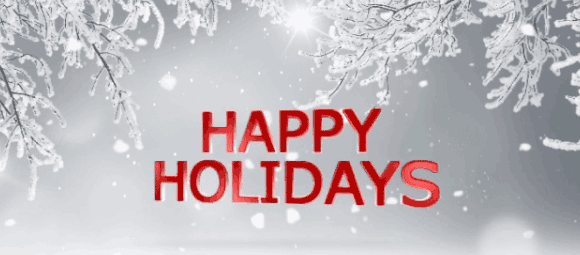 While this year is different and many may choose to keep their holiday gathering small, we hope that you're able to connect with your loved ones even if it's virtually. Thank you for your support during this challenging year.
From our Owners - Mike Cosentino, Steve DeMoss, and the rest of the Big Peach Running Co. family, HAPPY HOLIDAYS!
Holiday Hours
12/24 - Thursday (Christmas Eve)

12/25 - Closed Christmas Day

12/26 - Saturday 9 am - 6 pm

12/27 - Sunday Noon - 5 pm

12/28 - Regular Hours 10 am - 8 pm

12/31 - Thursday (New Year's Eve):

1/1 - Closed New Year's Day

1/2 - Saturday Hours 9 am - 6 pm

1/4 - Regular Hours 10 am - 8 pm
To thank our Peachy friends and family, we have a special gift for you. Purchase $200 or more in merchandise and/or gift cards, and you'll receive BPRC Peachy Bucks that can be used for future purchases! This sweet deal is eligible for in-store and online purchases.
This offer is valid through December 31, 2020. For online purchases, mention Peachy Bucks in the Notes section of your online order to receive your electronic Peachy Bucks to use on a future purchase.
Fine print and details: This offer excludes sale rack and gift card redemptions. Peachy Bucks are earned based on your order Sub-total (pre-tax). Peachy Bucks are for future purchases and may not be applied to the transaction earning the bonus card. This offer runs from November 27 - December 31, 2020. Peachy Bucks will expire on June 30, 2021.

---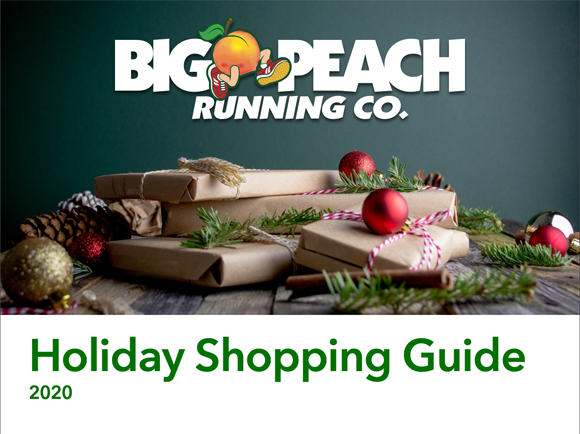 Big Peach Holiday Shopping Guide
We are thrilled to share our 2020 Holiday Shopping Guide! If you need help selecting an item for your favorite runner, this guide is sure to help. These are some of our favorite items. All items are available in-store and some items can be found online for a more convenient shopping option. If you're planning to shop online, make sure you do so early. Shipping delays are expected due to the increasing amount of online shopping this year. You can view the Holiday Shopping Guide here. Use the navigation buttons to navigate or select the option for a fullscreen experience.
---
On Running Cloud X Review
While you may not be familiar with this brand, it's likely you've started seeing these shoes on people's feet everywhere. Is it a lifestyle shoe or is it a performance shoe? We take a look at the On Running Cloud X with our panel of reviewers. Check out the complete review!
---
Ep. 99 - The RUNATL Podcast with Guest Taliyah Brooks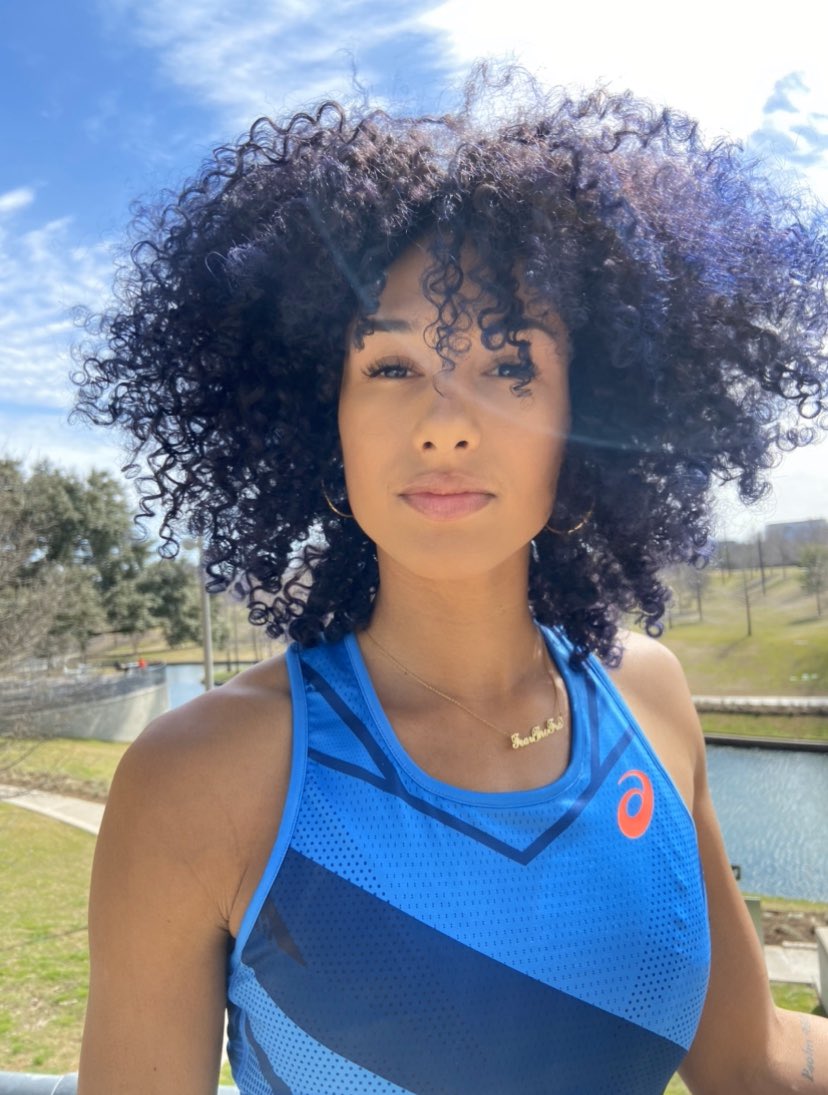 The RUNATL Podcast is hosted by Big Peach Running Co. Founder, Mike Cosentino, and Director of Marketing, Dave "D2" Martinez. This week on the RUNATL Podcast we sit down with Taliyah Brooks, a professional track & field athlete and hopeful for the U.S. Olympic Team next Summer. Listen to the latest episode here.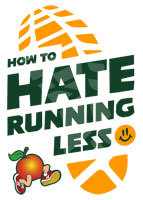 How To Hate Running Less
Marietta - Wednesdays, 6:30 pm

We get it. Some folks don't like running. At times, it can feel clunky, jarring, and uncomfortable. That's why we're offering "How to Hate Running Less," a 30-minute FREE class with basic instruction, simple drills, and light running designed to change the way running feels and, hopefully, make it feel lighter, smoother, and EASIER. It's open to everyone (Walkers, Runners, Kids). Come ready for light drills and running outside in our East Cobb location.
---
Big Peach On Wheels - Trilith
December 23rd, 9 am - 5 pm


Big Peach On Wheels is heading south to the Trilith community! Trilith is the newly rebranded Pinewood Studios and adjacent community. In addition to the residential community, there is also a retail development and restaurants. If you have a specific request, email us in advance at OnWheels@BigPeachRunningCo.com and we'll bring your shoes or any other items down to Trilith. Check the map for directions or input the address into your GPS: 290 Heatherden Ave, Fayetteville GA 30214.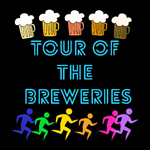 Tour of the Breweries 2021
Starts January 1st - Virtual
This year, Tour of the Breweries will take place the entire year. There will be 12 parties to give out swag throughout the year. The price of registration goes up each quarter so register sooner than later. Kinda virtual race – You go to each brewery in the region you choose. You start and end a 5k at each brewery. At the brewery enjoy some tasty brews with friends. Non-running options are available. This event takes place from January 1, 2021, until December 19, 2021. Register online.
---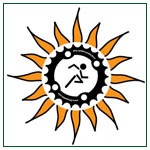 Dirty Spokes - Mayhem On The Mountain
The Dirty Spokes Trail Series is back and it kicks off at Sawnee Mountain! Register here.
Big Peach Running Co. is proud to be back as a sponsor to this race series and we're offering a FREE entry* into any of the Dirty Spokes Trail Run Series with the purchase of any trail shoe! We're also offering In-store registration or you can register
online
.
*Applies to the January - July Dirty Spokes Trail Run Series.
You must race 6 of the 8 races to qualify for the championship. The more races you run, the more points you accumulate.