---
Support Grady!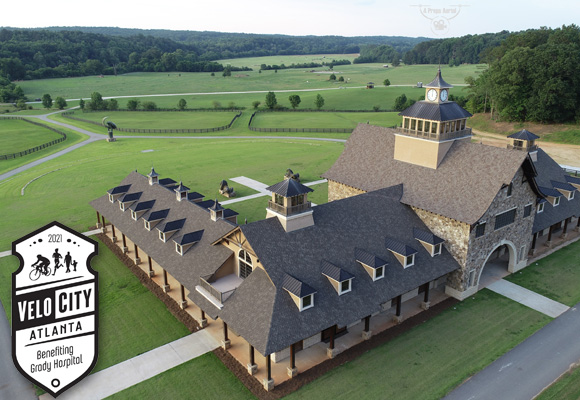 What a view! Imagine running on this private property on double-track trails or riding your bike from here along some of the best cycling routes in the metro area, all to support the Grady Health Foundation. VeloCity

will take place on an 8,000-acre property allowing for any necessary COVID-19 safety measures at that time. Big Peach Running Co. is proud to support the Grady Health Foundation. Details below!
Bouckert Farm, Chattahoochee Hills
This event is a fundraiser for the Grady Health Foundation that supports Grady's Frontline Heroes. The races take place on private property with plenty of wide-open spaces. Both courses are relatively flat and on easy trails. Perfect for beginners. Scenes from The Avengers End Game and Black Panther were filmed on this property and you get to run by them. There's even a Superhero 5K where you're encouraged to dress up as your favorite "superhero". This is an all-day family event with plenty of post-race activities. Cyclists, you have the option of riding a 10, 25, 50, or 100-mile distance along metro Atlanta's best cycling routes. Whether you run, walk, or bike, you don't want to miss this event!
Participants are provided with breakfast before the start and encouraged to stay for lunch and an all-day, family-friendly celebration after crossing the finish line!. Big Peach Running Co. will offer a FREE 5K & 9 Mile training program for first-timers and beginners. Details coming soon! Register for the event
online
!
---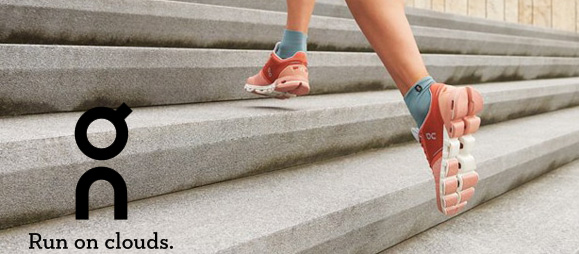 Blog - On Running Cloudflyer

The On Running Cloudflyer is the latest shoe on our reviewers' feet. This model gets some updates and is designed for those looking for comfort in a light and agile package. We gathered a panel of 4 different types of runners to give us feedback on the On Running Cloudflyer. Read more.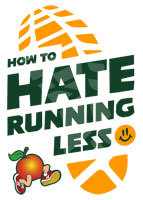 How To Hate Running Less
Marietta - Wednesdays, 6:30 pm

We get it. Some folks don't like running. At times, it can feel clunky, jarring, and uncomfortable. That's why we're offering "How to Hate Running Less," a 30-minute FREE class with basic instruction, simple drills, and light running designed to change the way running feels and, hopefully, make it feel lighter, smoother, and EASIER. It's open to everyone (Walkers, Runners, Kids). Come ready for light drills and running outside in our East Cobb location.
---

Big Peach On Wheels - Serenbe
February 5th, 9 am - 5 pm

Big Peach On Wheels is heading south to Serenbe! While we don't have a physical location south of the city, our mobile unit will be in Serenbe every two weeks. We'll be parked outside the
One Mado building for your convenience! If you have a specific request, email us in advance at
OnWheels@BigPeachRunningCo.com
and we'll bring your shoes or any other items down to Serenbe.
Big Peach On Wheels - Heritage Park - Watkinsville, GA
February 6th, 8 am

Big Peach On Wheels will be at the Dirty Spokes Trail Race at Heritage Park! Stop by and pick up your race day needs. If you live near the area, you're welcome to come shop if this is more convenient than going to one of our stores. Feel free to email us if you want something specific or a special request. Our mobile offers the convenience of coming to your side of town.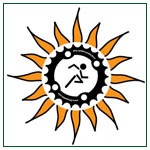 Dirty Spokes - Charleston Park

March 6 - Cumming, GA
Race #3 of the series is at Charleston Park in Cumming, GA! Register here.
Big Peach Running Co. is proud to be back as a sponsor to this race series and we're offering a FREE entry* into any of the Dirty Spokes Trail Run Series with the purchase of any trail shoe! We're also offering In-store registration or you can register

online.
*Applies to the January - July Dirty Spokes Trail Run Series.
You must race 6 of the 8 races to qualify for the championship. The more races you run, the more points you accumulate.
---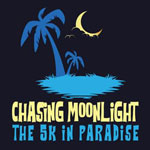 5K In Paradise

March 14 - Kennesaw, GA
Chase moonlight on the night daylight savings time "Springs" forward! The run will start at 1 am sharp, giving you one hour to chase moonlight and beat the time change. When you finish, we will have tropical-themed (socially distant) photo opportunities, great steel drum music, and more! All finishers will receive our awesome shirt and one of the coolest finisher medals we have ever done! Register online.