---
Try Something New This Year!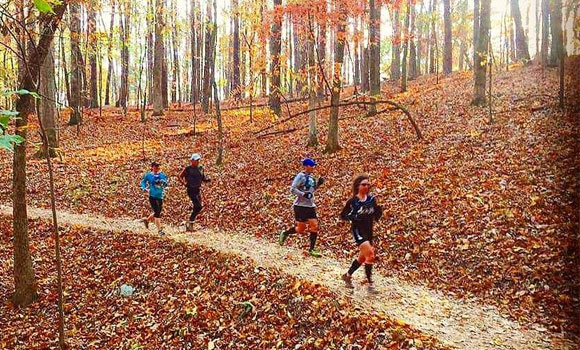 The start of a new year is always a great opportunity to try new things, which is why we always encourage everyone to take a break from running on the road and give trail running a try. Anything new can be intimidating but it doesn't have to be if you have friends join you. Over the next several weeks we'll have quite a few FREE opportunities for you to join us on the trails without any fear of being lost or left behind. We'll introduce you to terms like "Riking" (run/hike) to conserve energy, because it's not how fast you go, but how you enjoy the journey. So come on out and join us at the Cochran Mill & Ragnar course previews. If you're ready to tackle the trail, you can sign up for the Dirty Spokes Heritage Park or Cochran Mill trail races. If you like the team aspect and fun environment, gather a group of friends and sign up for the Ragnar Trail - Atlanta event. Make 2019 the year you challenge yourself while still having a great time!
---
The RUNATL Podcast - Episode 44

Fueling Up, Slimming Down
Decatur - January 22nd - 6:15 pm
Nutrition is critical to making your run efficient and optimal. In this session, we look at foods that can help you maximize your run while helping to burn fat. Secure a spot today! RSVP here.
---
Decatur - January 24th - 6:30 pm
Our friendly Ragnar Ambassador will be stopping by to talk about the Ragnar Trail - Atlanta event and answer any question regarding the race, what gear you need, and the fun you can expect! Our friends from Balega Socks (try & test on your run) and Trigger Point will be with us as well. Learn how to use Trigger Point products to help stretch and recover from your runs.
Use the code BPRC19 for $80 off Ragnar Trail - Atlanta team registration. RSVP here.
---
Decatur - January 31st - 7:15 pm
Back by popular demand, Empower Yoga is returning and will be presenting a free, 30-minute "Yoga for Runners" class following the group run. Reserve your spot today and bring your mat! RSVP here.

Here is a list of upcoming store group runs. Check out our full social run schedule. There's always fun on the run for everyone.
Midtown - Tuesday, January 22nd: Our friends from New Balance will be part of the group run fun with demo models for you to try out that night. RSVP here.
Decatur - Tuesday, January 29th:

Join us for the group run at our and stick around for information about the upcoming

Atlanta Hot Chocolate 15K & 5K

in February. One FREE race entry will be raffled off, and steaming apple cider will be available to all group runners. RSVP

here

.
All group runs begin at

6:30 pm

unless otherwise noted.
---
FREE Spring Marathon Training Series
January 26th: 7:30 am - Midtown
The Spring Marathon Training Series continues at our Midtown location so you can still join in. On Saturday, January 26th, our friendly Brooks Running Rep., Bridget, will join us with demo shoes you can take out on the 5-mile or 10-mile route. RSVP here.
---
Cochran Mill Trail Training Run
Chattahoochee Hills - February 3rd

- 8

:30 am
The Big Peach Midtown crew invites you to join them at Cochran Mill Park (25 miles from downtown Atlanta) for a training run to prepare for the March 2nd race. Distances will be approximately 3.7 and 10.7 miles. This is a great course for first-time trail runners. Water and Tailwind will be provided for participants.
Don't forget to bring $5 cash for parking – and all your trail running questions! Our friend Cassy from Hoka will also be on site with demo trail shoes for you to try out on the course! RSVP here.
---
Ragnar Trail - Atlanta Preview Run
February 16th: 8:00 am - Georgia In'tl Horse Park - Conyers, GA
Whether you've already signed up or are interested in Ragnar Trail – Atlanta, or simply wish to run some trails, join us at the Georgia International Horse Park as we run on parts of the 1996 Olympic Mountain Bike course. The preview course is perfect for beginners with very little elevation change and will consist of the "Green" and "Yellow" loops. This is a FREE EVENT!
After the run cool down and relax with a yoga session by Empower Yoga and enjoy Hydration/Nutrition & Trail 101 Clinics. Big Peach On Wheels will also be on site for your convenience. We'll also have some raffles and giveaways for participants! RSVP here.
---
Good Measure Meals/Open Hand Volunteer Run
February 17th: 7:30 am - Midtown
Run with us and do some good for the community! Our Midtown location is hosting a fun run from our store with a 4.4-mile run to Armour Drive where runners will help pack meals. Open Hand prepares, packs and delivers over 6,000 healthy meals each day throughout metro-Atlanta for those who might otherwise go without including
low-income men, women, and children who are dealing with a critical, chronic, or terminal disease; and homebound seniors

.
After our shift, we'll run back to the store. If you'd rather not run and just volunteer, the hours are from 8:45 am - 12:10 pm. Join us as we represent RUNATL and our mission to support the community!
Please read the dress code requirements when you sign up. We'll make accommodations for you as well. Sign up for the remaining 10 spots here!


| | |
| --- | --- |
| FREE Fundamentals Class | TransFORMed Running Engaged ($50) |
| | |
Learning these principles will help transform your running into a more efficient & injury free experience! Perfect for runners of all paces and abilities.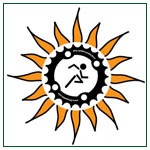 Dirty Spokes -

Heritage

Mill

Park
February 2nd

-

8:30 am - Watkinsville, GA



This race has a 7.5-mile & 2.8-mile option offering something for every runner truly wishing to "ditch the city". If you have never visited

Heritage

Park

– do it!
The course is beautiful and offers something for every runner truly wishing to ´ditch the city´. Nestled in the woods of suburban Atlanta lies a true gem.
Big Peach Running Co. is proud to be back as a sponsor to this race series and we're offering a FREE entry* into any of the Dirty Spokes Trail Run Series with the purchase of any trail shoe! (Each race is limited to the first 10 free entries.)
We're also offering In-store registration or you can register online.
Ragnar Trail Atlanta-GA
April 12-13, 2019 - GA International Horse Park, Conyers
Is 2019 your year for adventure or you like the idea of something new? Then gather a group of your friends and sign up for good times on some nice trails.
Ragnar Trail Atlanta-GA is back where teams of 8 (or 4) set out to conquer a series of three smooth single-track trails that start and finish at Ragnar Village.
Use code: BPRC19 to save $80 off team registration & beat the price increase on Feb. 6th!
Sign up here!

Polar Bear 5K


Marietta - January 25th, 10 am - 8 pm

Frozen 5K & Snowflake 1K


Alpharetta - January 26th, 11 am - 3 pm