---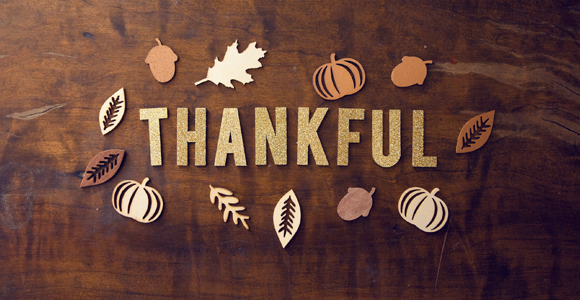 It's that time of year to give thanks and be grateful. We hope you share that time with those closest to you (even if it's done virtually). This year has been challenging for everyone, especially those small local businesses within and around our communities. As the holiday shopping season starts, please consider supporting local stores and restaurants. While Small Business Saturday takes place on November 28th, those businesses could use your support throughout the year. We wish you and your family a very special Thanksgiving this year and hope you remain healthy and safe.
We will be closed on Thanksgiving Day but will resume normal business hours (10 am - 8 pm) on Friday.
---
Big Peach Holiday Shopping Guide

We are thrilled to share our 2020 Holiday Shopping Guide! If you need help selecting an item for your favorite runner, this guide is sure to help. These are some of our favorite items. All items are available in-store and some items can be found online for a more convenient shopping option. If you're planning to shop online, make sure you do so early. Shipping delays are expected due to the increasing amount of online shopping this year. You can view the Holiday Shopping Guide here. Use the navigation buttons to navigate or select the option for a fullscreen experience.
---
NEW! RUNATL Backpack
A new addition to our RUNATL collection! This will make a great gift for the runner in your life or add it to your wish list. This custom RUNATL Backpack (by BOCO) is a sturdy, lightweight bag. Designed as a day pack with a quick cinch closure and flap on top and a large compartment. The bag has two mesh panels in the front which allow for airflow and two side mesh pockets to hold a water bottle or personal items. Inside the large opening, there is a small pocket to hold a hotel card key, credit card, or key. Versatile use for race gear, shoes, towel, or wetsuit. Adjustable straps for comfort and fit. You can pick one up at any of our 7 Big Peach Running Co. locations.
---
Spring 2021 RUNATL Half Marathon/Marathon Training Program
If you're ready for another challenge, registration is now open for a Spring RUNATL Half Marathon/Marathon training program and once again, it's FREE! The half marathon training starts the week of December 7th. When you complete the 10K program, you'll have about 2 weeks to recover before picking up the half marathon training program. The marathon program starts next week. Both programs coincide with the Publix Atlanta Marathon Weekend. The race will take place in Hampton, GA, and is described as flat! If you're interested, sign up. Registration closes December 12th.

---
Ep. 97 - The RUNATL Podcast - Small Business Saturday Episode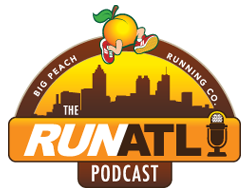 The RUNATL Podcast is hosted by Big Peach Running Co. Founder, Mike Cosentino, and Director of Marketing, Dave "D2" Martinez. This week on the RUNATL Podcast we highlight two local small businesses whose owners are runners & fitness enthusiasts. We sit down with Nick Purdy of Wild Heaven Brewery and Josh Guerrieri of FitWit!
Listen to the latest episode here.
| | | | | |
| --- | --- | --- | --- | --- |
| | | | | |


Big Peach On Wheels - North Georgia Premium Outlets
November 27th - 29th, Dawsonville, GA
We'll be at the North Georgia Premium Outlet in Dawsonville! We'll be here through the holidays just outside the main entrance by the food court. You can find us on Friday: 8 am - 6 pm, Saturday: 10 am - 6 pm, & Sunday: 11 am - 5 pm.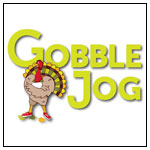 Gobble Jog Virtual
November 1st - 16th - Virtual
Participants will be able to compete in the 2020 Gobble Jog from virtually anywhere from Nov. 1 - 26! Due to COVID-19, the 2020 Gobble Jog will be a virtual run and will not occur on Marietta Square. We will miss seeing everyone come together on Thanksgiving morning, but we want to keep everyone safe and this was the best option to do so.
---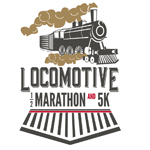 First Watch Locomotive Half Marathon & 5K
December 13 - Kennesaw, GA
Since the hybrid model for the Iron Horse 15K was successful, there is now a marathon hybrid for 2020! Thus, the Marathon Challenge is born! Sign up for the challenge, and complete a virtual half marathon anytime between Dec. 1-10, and the LIVE half marathon on Dec. 13th, to complete the challenge! A virtual option is also available for both distances.

There are protocols in place to create a safe environment including adequate spacing for participants. Protocol details available on the registration page.

Register

online.

Due to COVID-19, the race will require mandatory packet pick-up at Big Peach Running Co. locations on the following days to help spread out participants.