---
New Fall RUNATL!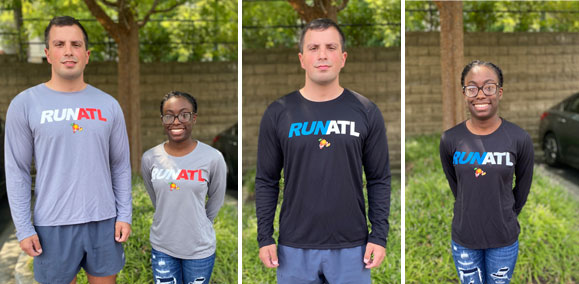 We know you're thinking of Fall already. We're all ready for cooler and drier weather. Now in stock at all Big Peach Running Co. locations and online, these lightweight technical, moisture-wicking long-sleeve tees will be perfect for those cooler temperatures.
We are also excited to offer a Pride version of our RUNATL shirts! They're a tri-blend (so comfy) unisex shirt available in either a long-sleeve or short-sleeve. They'll be available in stores later this week and they'll also be available online! Stop by any of our stores and pick one or more!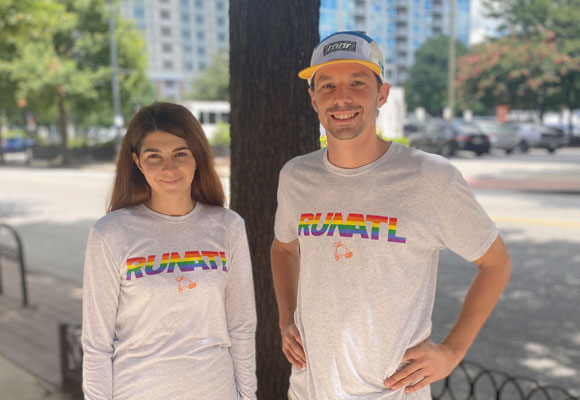 ---
Big Peach Cartersville Update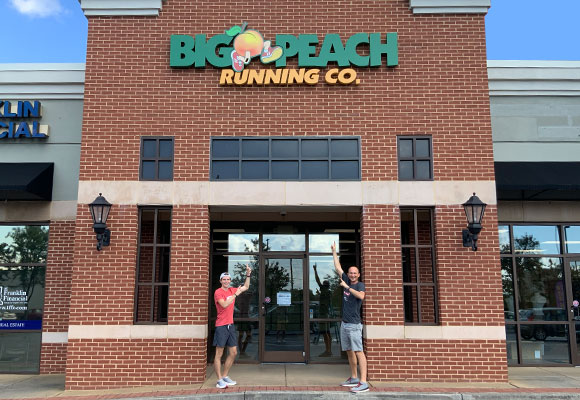 We are making progress at our new location. As you can see, our sign is up and we're putting the finishing touches on the inside of the store. We're hopeful that we'll be open by the end of the month with a Grand Opening scheduled for mid-September. Our official opening day is dependent on permits from the city upon completion of any work that is remaining. As soon as we have the approval to open our doors, we'll make sure to announce it in our newsletter and through social media. Stay tuned!
---
FREE RUNATL Fall Half Marathon Training
Big Peach Running Co. is excited to announce that we'll once again offer a FREE 12-Week half marathon
training program this Fall. (Can you believe it's time to start thinking about Fall?) The training will target a Thanksgiving Day Half Marathon. We are offering group runs from our stores while maintaining COVID-19 protocols. Check out the Social Run schedule on our website. The program is open to everyone and is designed to get beginners and intermediate runners across the finish line
. We'll provide a fun, supportive environment and team members that can help you achieve your goals along the way. The program starts the week of September 6th and is open to all abilities. It's our way of giving back to the running community for your continued support! Registration closes on September 17th.

---
Ep. 112 - The RUNATL Podcast with The Doctors of Running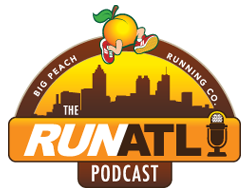 The RUNATL Podcast is hosted by Big Peach Running Co. Founder, Mike Cosentino, and Director of Marketing, Dave "D2" Martinez. This week on the RUNATL Podcast we sit down with the Doctors of Running. We discuss injuries and discomfort but we also talk about cool products and why as shoe reviewers they focus on how shoes may work for different types of runners. Listen to the latest episode here.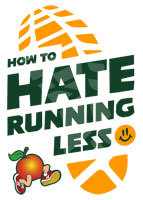 How To Hate Running Less
Marietta - Wednesdays, 6:30 pm

We get it. Some folks don't like running. At times, it can feel clunky, jarring, and uncomfortable. That's why we're offering "How to Hate Running Less," a 30-minute FREE class with basic instruction, simple drills, and light running designed to change the way running feels and, hopefully, make it feel lighter, smoother, and EASIER. It's open to everyone (Walkers, Runners, Kids). Come ready for light drills and running outside in our East Cobb location.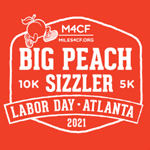 Big Peach Sizzler 5K/10K
September 6, Brookhaven, GA
Start with a runner and walker-friendly course following Peachtree Rd. from Chamblee to Buckhead. Then celebrate your Finish with food from the Flying Biscuit Café, on-site vendors, and more. Gender-specific tech shirts and custom finisher medals for all. Extra benefits for groups of 5 or more. Your miles mean more. All proceeds benefit Miles for Cystic Fibrosis. Stop in any of our Big Peach locations and scan the QR code on the Big Peach Sizzler mannequin and register for $45, that's a savings of $10 (through August 28th). You must visit the store to get the QR code and password.
Price increases on August 26th, register online.
---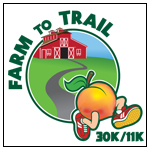 Big Peach Farm To Trail 30K/11K

October 30 - Blue Ridge, GA
This event is perfect for those looking for a challenge but not quite ready to jump into an Ultra distance. After completing this race, we're sure you'll want to explore longer distances. Be prepared for some climbs and moderately technical trails as well as some nice descents! The race starts at Charlie Creek Farms, home to our founder, Mike Cosentino. The course takes you on sections of the Benton MacKaye and Aska Trail System. This course is limited to 250 participants. Register online.

Hot Pursuit Glow Run
Brookhaven - August 26th, 4 pm - 8 pm

The Extra Mile 5kSuwanee - August 20th, 4 pm - 8

pm

Big Peach Sizzler 5k/10k
Suwanee - August 29th, Noon - 4 pm
Big Peach Sizzler 5k/10k
Midtown - August 30th, 3 pm - 7 pm