---
More RUNATL Shirts!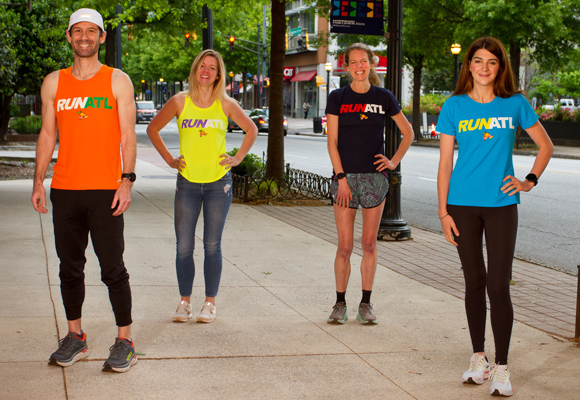 You asked for more, we got more! Now available at all 7 Big Peach Running Co. locations & online, additional colors in our ever-popular RUNATL technical tees & tanks.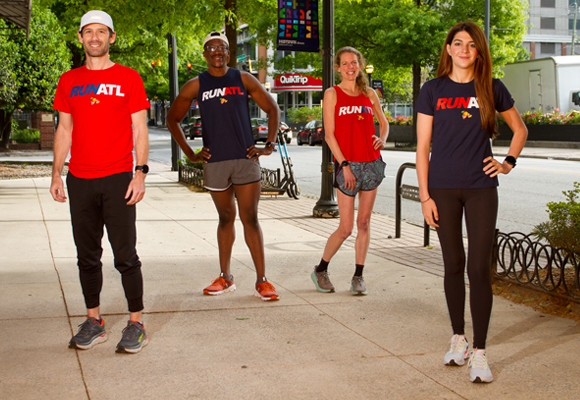 ---
Ep. 103 - The RUNATL Podcast with Guest Ty Akins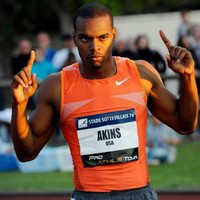 The RUNATL Podcast is hosted by Big Peach Running Co. Founder, Mike Cosentino, and Director of Marketing, Dave "D2" Martinez. This week on the RUNATL Podcast we sit down with Ty Akins, an NCAA National Champion at 110m hurdles, a champion on the world stage, 2x Olympic Trials qualifier, and elite-level coach. He was sponsored by Nike as a professional athlete and now works for Saucony. We talk about Track & Field and so much more! Listen to the latest episode here.
---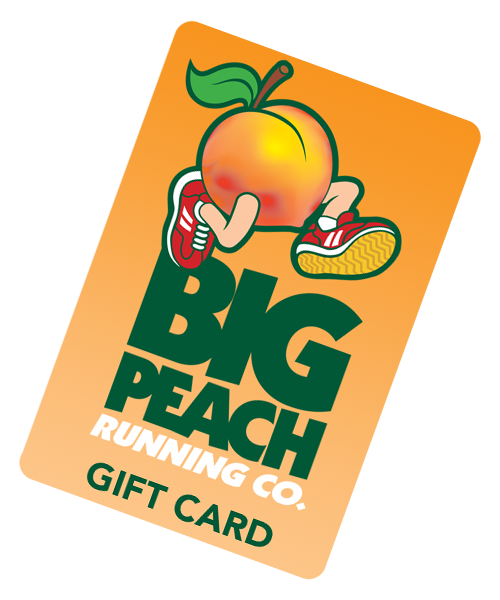 Mother's Day is May 9th!
Mother's Day is
right around the corner
, so don't forget to pick up something nice for
Mom
. Not sure what you get? A Big Peach Running Co. Gift Card is always a great idea. You can purchase them at any of our
7 locations
. If you can't make it into any of our stores, you can also conveniently purchase online.

---
Help Support Grady's Frontline Heroes!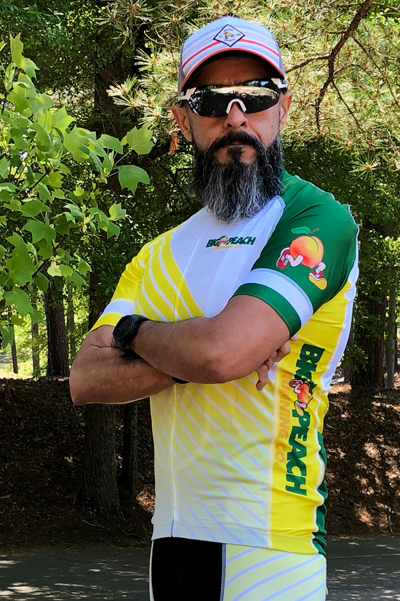 Hey, it's Dave "D2" and I'd appreciate your support no matter how small. I'm riding 62 miles (100K) at VeloCity Atlanta on May 1st. I'll be representing Big Peach Running Co. (I even designed a custom cycling kit!) in support of Grady's Healthcare Heroes. A few years ago I made the decision to stop racing for time or for personal goals (sure, I'm always trying to get stronger & faster). I'm grateful that I have my health and that I can enjoy running, cycling, and other activities. Instead, I use my abilities to help others reach their goals or help others in need by donating my time and resources. Please consider donating to this cause.
Grady's role in our community has never been more important. They have been on the frontline of the pandemic while still turning tragedies into miracles in their trauma, stroke, and burn centers. They treat every person who comes through their doors regardless of insurance, wealth, or zip code.
Any amount you give will make a difference and will help Team Grady remain strong no matter what the future may hold.
PLEASE Click the donate button to make a donation to my fundraising page today. Thank you in advance for considering this request.

Director of Marketing, Co-Host - The RUNATL Podcast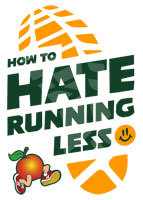 How To Hate Running Less
Marietta - Wednesdays, 6:30 pm

We get it. Some folks don't like running. At times, it can feel clunky, jarring, and uncomfortable. That's why we're offering "How to Hate Running Less," a 30-minute FREE class with basic instruction, simple drills, and light running designed to change the way running feels and, hopefully, make it feel lighter, smoother, and EASIER. It's open to everyone (Walkers, Runners, Kids). Come ready for light drills and running outside in our East Cobb location.
---
FREE RUNATL Summer 10K Training!
Big Peach Running Co. is excited to announce that we'll once again offer a
FREE 8-week 10K
training program this summer. It will remain largely virtual but we are offering group runs from our stores while maintaining COVID-19 protocols. Check out the Social Run schedule on our website. The program is open to everyone and is designed to get beginners and intermediate runners across the finish line
. We'll provide a fun, supportive environment and team members that can help you achieve your goals along the way. The program starts the week of May 10th and is open to all abilities. It's our way of giving back to the running community for your continued support!
Sign up now!
---
Marietta - May 1st, 3 pm - 4 pm
Our "Ask A Doc" series is back! Dr. Joe Gross will be at our Marietta location to answer your questions. Dr. Joe Gross will be on hand to answer your injury-related questions. He's also offering complimentary 10-minute movement screenings. If you have an area of concern, pain, or discomfort, come by and talk to the Doc! RSVP here.