---
It's Red, White, & Blue Time!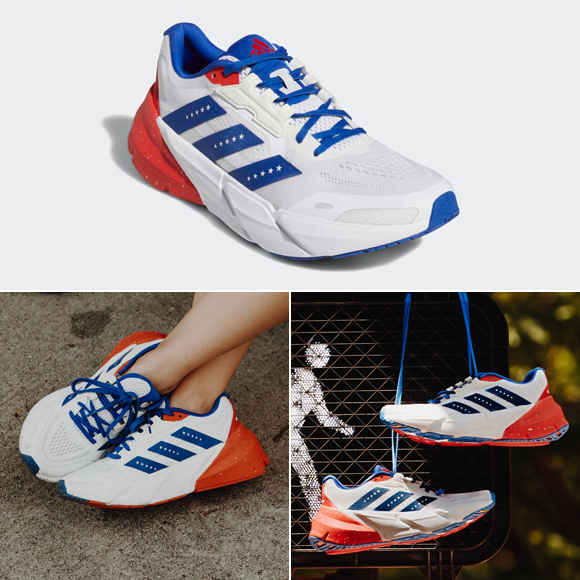 We are less than a month away from the Atlanta Journal-Constitution Peachtree Road Race! It's time to get excited as we have the official race shoe, the Adidas Adistar. It is available at our Alpharetta, Cumming (later this week), Kennesaw, and Midtown locations and online. We have a limited quantity and as in previous years, we've sold out before race day so don't delay! The Adistar offers a mix of cushioning, support, and propulsion. The forefoot rocker design provides a feeling of forward propulsion for a smooth ride and endless miles. Get yours today!
---
New "Peachy" Branded Apparel!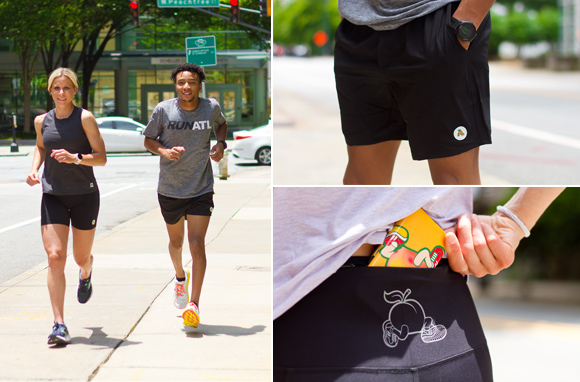 Summertime is a fun time for run time in the "ATL"! So why not look good while doing it? Not only does it look good but it feels amazing. We've got new sleeveless tops (3 colors) for the ladies. The shirts of course are made of that soft blend of technical materials that has become a favorite and one of our best-selling tops. The ladies also get tights and short tights. Both have side pockets to carry your essentials even a phone in addition to a large back zippered pocket that will also accommodate a phone. For men, we have 5-inch & 7-inch 2-in-1 shorts. Both have 2 front pockets and a rear zippered pocket for a phone or other items. Whether you walk, run, workout at home, gym, or simply work from home, you'll be comfortable in any of these options. They're available at all Big Peach Running Co. locations! (Coming soon to our online

store.)

The Cartersville Thursday night run is at Drowned Valley Brewing. Our Cartersville location also offers a Sunday morning run on the 2nd Sunday of every month at 6:30 am.
Join us every Wednesday night for a group ride around the Brookhaven area. The ride will be led by members of our team and the Brookhaven Bicycle Alliance. The rides are open to all abilities with 13-mile & 20-mile routes. Post-ride, we'll gather at Hob Nob in Town Brookhaven for some post-ride food and drinks. Come on out and meet members of our team and the Brookhaven Bicycle Alliance. With warmer temps and longer days, it's a perfect time to enjoy a ride outside!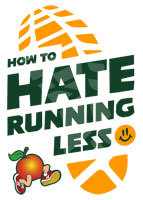 How To Hate Running Less
Marietta - Wednesdays, 6:30 pm

We get it. Some folks don't like running. At times, it can feel clunky, jarring, and uncomfortable. That's why we're offering "How to Hate Running Less," a 30-minute FREE class with basic instruction, simple drills, and light running designed to change the way running feels and, hopefully, make it feel lighter, smoother, and EASIER. It's open to everyone (Walkers, Runners, Kids). Come ready for light drills and running outside in our East Cobb location.
---

Lakepoint Run Camp
Emerson, GA - June 20 - 22
Student-Athletes join us for a fun, highly-active, informational/instructional camp on all things running. Sessions during each day of the three-day camp include teaching the fundamentals of both cross-country and track & field, and of course, a workout. Additionally, beginner-level instruction will be given on the technical aspects of track and field events as well as key training attributes that all aspiring young runners need to know. Be ready to run! For more information visit the event site.
---
Brookhaven - Saturday, June 25th,

9:00 am
It's Western States 100 weekend! No worries, we're not running 100 miles like those doing
Western
States
. We just love running on trails and we would love for more people to join in on the fun. This time we'll run from our Brookhaven location where there is a hidden gem of a trail (it's short). We'll have Hoka Speed Goat 5 & Tecton X shoes for you to try out and giveaways, including goodr and Athletic Brewing! We may even have live streaming of the race!
---
Run Free Cross Country Camp
Young Harris, GA - July 11th-15th
Middle School and High School athletes, come join this fun-filled, epic week on some of the most iconic trails in North Georgia and North Carolina! Workshops on form, race strategy, goals, nutrition, and more. There will be adventure challenges, local outings, and some really cool time with an elite coaching staff! Register now!

Who's Your Daddy? Beer Mile
Celebrate Dad with a run and our team at Big Peach Running Co. – Cumming! The race begins with participants drinking one beer in a designated beer-drinking area, participants must finish their craft beer prior to leaving the drinking area and beginning the race. The race is four laps and between each lap, craft beer is consumed before beginning the next. The race will be divided into 5 waves of forty runners and begin every thirty minutes starting at 10:30 AM. Register online.
---
Possum Trot 10k
June 18th - Roswell, GA
The 44th Annual Possum Trot 10k and Fun Run will have a virtual and in-person registration option. If you're looking for a 10k PR, this is a must-do race! This is one of the flattest and fastest courses you'll find in the area with a nice morning view as you run adjacent to the Chattahoochee River.
The race is an important fundraiser event for CNC and the proceeds benefit environmental education programs focused on the Chattahoochee River and watershed.
Register online.
---

Run White & Blue 9k/5k
July 4th - Alpharetta, GA
Start your Independence Day off with our 5k, 9k, or 1k Fun Run! Join us for our Run, White & Blue July 4th race at Halcyon! This year's course will include a newly renovated section of the Big Creek Greenway. This is a family-friendly event and all of our events are walker-friendly! Virtual options are also available. Register online.
---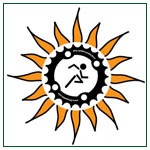 Dirty Spokes - Sawnee Mountain
July 9th - Cumming, GA
This is race #8 and the final one of the Dirty Spokes Trail Run Series! The course is beautiful and offers something for every runner truly wishing to "ditch the city". Nestled in the woods of suburban Atlanta lies a true gem. A well-groomed system of trails with gentle slopes and beautiful scenery will leave you breathless.