---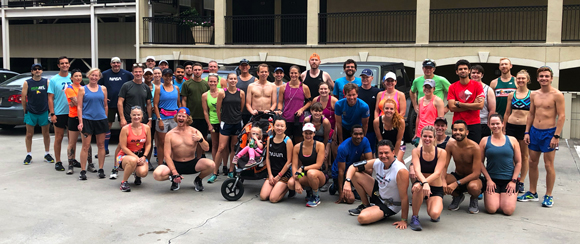 Big Peach Running Co. is excited to announce that we'll be offering a FREE 8-week 10K training group run program this summer. The program is open to everyone and is designed to get beginners and intermediate runners across the finish line through weekly group runs from the following locations: Alpharetta, Brookhaven, Kennesaw, Midtown, & Suwanee. We'll provide a fun, supportive environment and team members that can help you achieve your goals along the way. The program starts the week of May 11th and it's open to all abilities. It's our way of giving back to the running community for your continued support!
Sign up for your preferred location:
Walkers, we haven't forgotten about you! We are now offering two-morning walking groups at our Marietta & Suwanee location every Wednesday from the store. There's no cost or sign up required. Just show up prior to the start time. Our Suwanee Walking Group starts at 9:00 am and our Marietta Walking Groups starts at 9:30 am. Come on out and join us, because everyone is welcome at Big Peach Running Co.!
---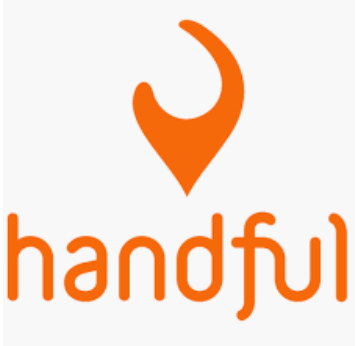 Blog: Handful Sports Bra Review
Ladies, have you heard of Handful Sports Bras? We now have them in stock at all locations. Handful makes the claim "The most comfortable, versatile bras you've ever worn. Guaranteed.", so we asked out female Guest Advocates for their opinion after testing out a few styles and through different workouts. Read what they had to say and why you should visit your nearest location to try them on for yourself. Read more.
---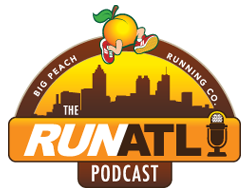 Ep. 75 - The RUNATL Podcast with Saucony
The RUNATL Podcast is hosted by Big Peach Running Co. Founder, Mike Cosentino, and Director of Marketing, Dave "D2" Martinez. This week on the RUNATL Podcast we're rebroadcasting the Saucony panel discussion from our pre-Olympic Marathon Trials event and limited release of the Endorphin Pro.
More details and show notes are available here.

How To Hate Running Less
Marietta - March 11th, 6:30 pm
We get it. Some folks don't like running. At times, it can feel clunky, jarring and uncomfortable. That's why we're launching "How to Hate Running Less," a 30-minute FREE class with basic instruction, simple drills and light running designed to change the way running feels and, hopefully, make it feel lighter, smoother and EASIER. It's open to everyone (Walkers, Runners, Kids). Come ready for light drills and running outside in our parking lot. We'll make it fun! RSVP here for March 11th, March 18th, or March 25th

.
---
Mile Time Trials at Wild Heaven
Avondale Estates - March 11th, 6:30 pm
Join us for our first of four Mile Time Trials! We have an out and back course where you will be able to see how fast you can run the mile! Our friends from New Balance will be demoing the new 880 v10 and 1080 v10, as well as raffling off a pair of New Balance shoes, gift cards, and more! RSVP here.
---
Lower Leg Clinic
Marietta - March 12th, 6:30 pm
Mark your calendar and join our Marietta team for an evening with our friend Dr. William Duncan of Southeast Physical Therapy. Dr. Duncan will be talking about shin splints and ankle, calf, and Achilles tendon injuries. If you're contending with persistent pain and want some help from an expert on the subject, don't miss this fantastic talk! RSVP here.
---
BPRC/RUNATL Apparel Collection Launch
Decatur - March 14th, 8:00 am
Join our Decatur team as we unveil and officially launch the Big Peach and RUNATL apparel collection in partnership with New Balance. The fun starts at 8:00 am and continues throughout the entire day! The morning will consist of a run with brunch and mimosas and in the afternoon we'll have light snacks and refreshments. RSVP here.
---
BPRC/RUNATL Apparel Collection Launch
Suwanee - March 21st, 9:00 am
Join our Suwanee team as we unveil and officially launch the Big Peach and RUNATL apparel collection in partnership with our friends from New Balance. The fun starts at 9 a.m. and continues throughout the day!
RSVP here.
---
Pi Run
Midtown - March 14th, 7:30 am
Come celebrate Pi Day with a run & some Pie! We're celebrating March 14 with a Pi themed run and pie for all participants! There will be a 3.141592653… mile loop and each loop earns you a sliver of pie and a raffle ticket for a $50 gift card. RSVP here.

Here is a list of upcoming store group runs. Check out our full social run schedule. There's always fun on the run for everyone.
Midtown - Tuesday, March 10th: Join us as we preview the St. Patrick's Parade 5K route. Then head on over to Ri Ra for food and drink specials! RSVP here.
Suwanee - Tuesday, March 10th: Come on out for our weekly social run and demo a pair of Altra shoes! RSVP here.
All group runs begin at

6:30 pm

unless otherwise noted.


Learning these principles will help transform your running into a more efficient & injury-free experience! Perfect for runners of all paces and abilities.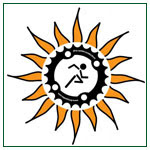 March 30th

- Red Top Mountain State Park, Cartersville - 8:30 am

The 7.5 & 3.8-mile course offers a combination of single and double track off-road running. The course is primarily on an old fire roadbed. This is a perfect course for a beginner to trails.
Big Peach Running Co. is proud to be back as a sponsor to this race series and we're offering a FREE entry* into any of the Dirty Spokes Trail Run Series with the purchase of any trail shoe! (Each race is limited to the first 10 free entries.)

Register online.
---
Lemonade Days 5K
April 28th - Dunwoody, GA - 8:30 am

In partnership with the 19th annual Lemonade Days festival hosted by Dunwoody Preservation Trust (DPT), we invite you to our Lemonade Days 5k race. All festival proceeds are used within the community for historic preservation and education. This is a mostly flat course that winds through the woods, crossing bridges, and takes you through yet another park, all in 3.1 miles. Register online.