---
Time To Update Your Wardrobe!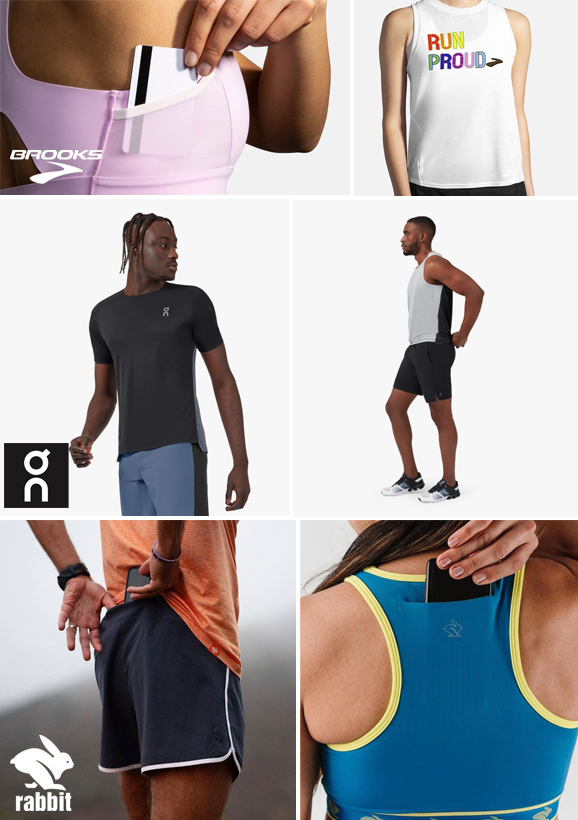 One of the best parts of a new season is the new clothes that are available! From Brooks Running, we have some great tops and for the ladies, the new Drive 3 Pocket Run Bra has some great features including a pocket to carry your phone and a side pocket for a key or credit card. On Running has some of the most technical pieces we've seen with tops and bottoms that offer seam-free construction for a chafe-free experience. Rabbit is known for its soft and comfortable fabrics but a lot of their pieces also include phone pockets so you can run with less gear for a truly freeing experience! Stop by any of our Big Peach Running Co. locations and check out the latest in functional Spring fashion that'll make those runs more enjoyable while looking good!
---
Ep. 102 - The RUNATL Podcast with Guest Rich Kenah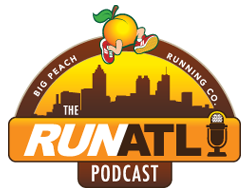 The RUNATL Podcast is hosted by Big Peach Running Co. Founder, Mike Cosentino, and Director of Marketing, Dave "D2" Martinez. This week on the RUNATL Podcast we sit down with Rich Kenah, Executive Director of the Atlanta Track Club. We discuss 2021 plans for the AJC Peachtree Road Race, social injustice, and much more! Listen to the latest episode here.
---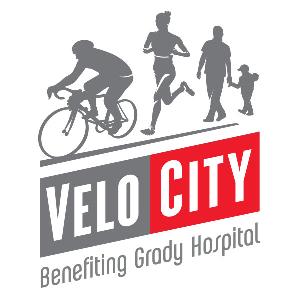 Help Support Grady's Frontline Heroes!
Hey, it's Dave "D2" and I'd appreciate your support no matter how small. I'm riding 62 miles (100K) at VeloCity Atlanta on May 1st. I'll be representing Big Peach Running Co. (I even designed a custom cycling kit!) in support of Grady's Healthcare Heroes – will you help me reach my fundraising goal of $500?
Grady's role in our community has never been more important. They have been on the frontline of the pandemic while still turning tragedies into miracles in their trauma, stroke, and burn centers. They treat every person who comes through their doors regardless of insurance, wealth, or zip code.
Any amount you give will make a difference and will help Team Grady remain strong no matter what the future may hold.
PLEASE Click the donate button to make a donation to my fundraising page today. Thank you in advance for considering this request.

Director of Marketing, Co-Host - The RUNATL Podcast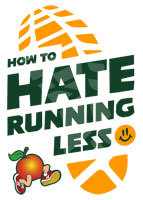 How To Hate Running Less
Marietta - Wednesdays, 6:30 pm

We get it. Some folks don't like running. At times, it can feel clunky, jarring, and uncomfortable. That's why we're offering "How to Hate Running Less," a 30-minute FREE class with basic instruction, simple drills, and light running designed to change the way running feels and, hopefully, make it feel lighter, smoother, and EASIER. It's open to everyone (Walkers, Runners, Kids). Come ready for light drills and running outside in our East Cobb location.
---
FREE RUNATL Summer 10K Training!
Big Peach Running Co. is excited to announce that we'll once again offer a
FREE 8-week 10K
training program this summer. It will remain largely virtual but we are offering group runs from our stores while maintaining COVID-19 protocols. Check out the Social Run schedule on our website. The program is open to everyone and is designed to get beginners and intermediate runners across the finish line
. We'll provide a fun, supportive environment and team members that can help you achieve your goals along the way. The program starts the week of May 10th and is open to all abilities. It's our way of giving back to the running community for your continued support!
Sign up now!
---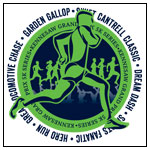 Kennesaw Grand Prix Kick-Off
Kennesaw - April 14th, 4 pm - 8 pm
The Kennesaw Grand Prix is back and we are having a party! Join us at Big Peach Kennesaw to kick off the Kennesaw Grand Prix Race series. This is the 10th year the Kennesaw Grand Prix has been serving and making our community healthier, stronger, and bringing us together. Big Peach Running Co. Kennesaw is proud to once again be a part of their commitment to our community. So come join us!
---
Marietta - April 17th, 9 am
Join us for a social distance walk from our Marietta location. We have partnered with the international non-profit Walk with a Doc program and one of Atlanta Magazine's Top Docs, Dr. Dwana Bush to improve health through physical activity, strengthen relationships between physicians and patients, and, well, have a good time with like-minded people. Enjoy some exercise, education, and social connection while spending some time outdoors to improve your physical and mental health.
---
Free Mat Pilates Class with Club Pilates
Marietta - April 24, 3 pm - 4 pm
Come on out to our East Cobb location for a Free Mat Pilates class with Club Pilates that will improve your running!
Pilates is amazing cross-training for runners. As you build core strength, endurance, and flexibility, you'll see the benefits of a more powerful run – for life.
Class size is limited to 12 and will be held outside. Please RSVP here.
---
Marietta - May 1st, 3 pm - 4 pm
Our "Ask A Doc" series is back! Dr. Joe Gross will be at our Marietta location to answer your questions. Dr. Joe Gross will be on hand to answer your injury-related questions. He's also offering complimentary 10-minute movement screenings. If you have an area of concern, pain, or discomfort, come by and talk to the Doc! RSVP here.
---

Big Peach On Wheels - Serenbe
May 16th, 9 am - 5 pm

Big Peach On Wheels is heading south to Serenbe! While we don't have a physical location south of the city, our mobile unit will be in Serenbe every two weeks. We'll be parked outside the
One Mado building for your convenience! If you have a specific request, email us in advance at
OnWheels@BigPeachRunningCo.com
and we'll bring your shoes or any other items down to Serenbe.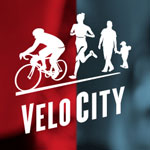 VeloCity 5K/9-Mile
May 1 - Bouckaert Farm, Chattahoochee Hills

This event is a fundraiser for the Grady Health Foundation that supports Grady's Frontline Heroes. The races take place on private property with plenty of wide-open spaces. Both courses are relatively flat and on easy trails. Perfect for beginners. This is an all-day family event with plenty of post-race activities. Whether you run, walk, or bike, you don't want to miss this event!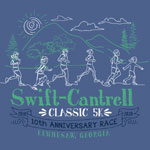 Swift Cantrell Classic
May 8 - Kennesaw, GA
The Swift-Cantrell Park Foundation is celebrating 11 years of the Swift-Cantrell Classic! The Swift-Cantrell Classic 5k is the opening race of the 2021 Kennesaw Grand Prix Series. The race begins at the Kennesaw First Baptist Church, meanders through Swift-Cantrell Park, and finishes in historic downtown Kennesaw. Complimentary breakfast refreshments will be served post-race for all runners and friends. Register online.
---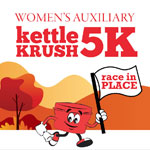 Kettle Krush 5K

May 15 - Virtual

While The Salvation Army Women's Auxiliary's 7th annual Kettle Krush 5K run/walk is in a "different season" than Christmas, the purpose is for the "same reason." Through this event, SAWA strives to raise awareness for The Salvation Army and to "krush" poverty, homelessness, and sex trafficking in our area, and support veterans and youth enrichment. Register online.

Ripple Run 5K/1K

Ripple Run 5K/1K

Marietta - April 16th, 6 pm - 8 pm