---
Peachy News!
Have you been missing racing in person? While a lot of races have been canceled, a few races have worked hard to create a safe racing environment by implementing COVID-19 safety protocols including race starts that accommodate social distancing. You can view local races at the bottom of this email. If you feel comfortable racing in person, we encourage you to support these local small businesses. A few also offer a virtual race option.
We also want to let you know that the majority of our stores are offering social group runs during the week if you're looking for some motivation and camaraderie.
---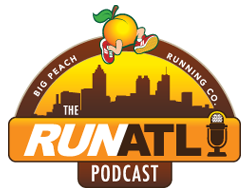 Ep. 101 - The RUNATL Podcast 2020 Year In Review
The RUNATL Podcast is hosted by Big Peach Running Co. Founder, Mike Cosentino, and Director of Marketing, Dave "D2" Martinez. This week on the RUNATL Podcast we sit down with our own team of Store Managers. We discuss lessons learned in 2020 and how we can apply them towards resolutions and goals in the new year. Listen to the latest episode here.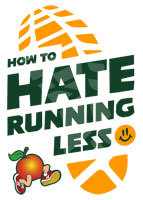 How To Hate Running Less
Marietta - Wednesdays, 6:30 pm

We get it. Some folks don't like running. At times, it can feel clunky, jarring, and uncomfortable. That's why we're offering "How to Hate Running Less," a 30-minute FREE class with basic instruction, simple drills, and light running designed to change the way running feels and, hopefully, make it feel lighter, smoother, and EASIER. It's open to everyone (Walkers, Runners, Kids). Come ready for light drills and running outside in our East Cobb location.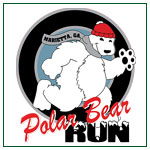 Polar Bear 5K
January 30 - Marietta, GA
This race, now in its 33rd year, will be one of the most enjoyable January, cold-weather runs you will ever participate in! Not only do we offer you a fast, flat course, but the fun, food, and dry fit pullover make this a must run! Proceeds from the race benefit participants of JF High School Student Music who need financial assistance for the annual Mission/Choir Tour. This race will be limited to 500 participants. Register online.
---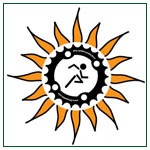 Dirty Spokes - Heritage Park

February 6 - Watkinsville, GA
Race #2 of the series is at Heritage Park in Watkinsville, GA. Register here.
Big Peach Running Co. is proud to be back as a sponsor to this race series and we're offering a FREE entry* into any of the Dirty Spokes Trail Run Series with the purchase of any trail shoe! We're also offering In-store registration or you can register

online.
*Applies to the January - July Dirty Spokes Trail Run Series.
You must race 6 of the 8 races to qualify for the championship. The more races you run, the more points you accumulate.
---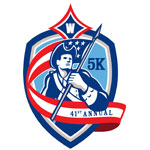 Walton Raider Chase 5K

February 6 - Marietta, GA

Come support the Walton Cinder Club for Track and Field and Cross Country. The Walton Raider Chase 5K will be a celebration of both running and Raider Pride. Enjoy a Olympic style track finish and age group prizes! Considered to be one of the long-standing 5K races in Marietta, the race is expected to generate fast times as the course is composed of few hills and starts and finishes at Walton High School. Register online.