---
It's 2022, the start of a new year! We hope that everyone had a great 2021 and we're hoping everyone has an even better 2022! It's a time to reflect on the past year but also to look forward to the new year and new opportunities. It's a time when many of us make resolutions and set goals for the new year that will hopefully make us better than the previous year. We do the same and we've got some changes coming up too!
Our podcast gets a new name and look to reflect the additional content we'll have this year (we already had a little bit of that this past year). We continue to provide information that will help you, whether you put miles on your feet or on two wheels, we continue to inspire you through this medium. We're also planning to make it more interactive where you can ask questions. Stay tuned for more details!
We have much more planned to serve you and our community better in 2022 but you'll have to wait and keep an eye out for announcements in our newsletter.
We look forward to being part of your journey in 2022 and we want to thank you in advance for allowing us to be a part of it.
---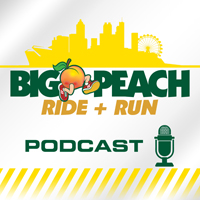 Ep. 119 - The Big Peach Ride + Run Podcast - Dealing With Fitness Insecurity

We've renamed and rebranded our podcast to be more inclusive of the cycling content we'll have in the future. The Big Peach Ride + Run Podcast is hosted by Big Peach Running Co. Founder, Mike Cosentino, and Director of Marketing, Dave "D2" Martinez. This week on the Ride + Run Podcast "D2" discusses the topic of Fitness Insecurity, how to get over it so you can achieve your goals. Kick off the year and get inspired on the latest episode!

Listen to the latest episode here.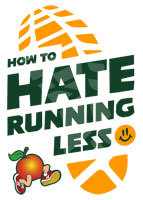 How To Hate Running Less
Marietta - Wednesdays, 6:30 pm

We get it. Some folks don't like running. At times, it can feel clunky, jarring, and uncomfortable. That's why we're offering "How to Hate Running Less," a 30-minute FREE class with basic instruction, simple drills, and light running designed to change the way running feels and, hopefully, make it feel lighter, smoother, and EASIER. It's open to everyone (Walkers, Runners, Kids). Come ready for light drills and running outside in our East Cobb location.
---
Join us every 2nd Sunday of each month for a long run (60 minutes or 90 minutes) at our Big Peach Running Co. location in Cartersville! The run is open to anyone looking for a bottle-supported Long Run with bathrooms at the start, finish, and at 3miles, the most important spot!
We'll be running for time, your choice, 1hr to 1hr 30mins Long Run. Or more if you dare. We will have a few groups that turn back at halfway of 30 mins (1hr) and 45 min (1hr 30mins). The "more if you dare" group will get a plan together the morning of the run.
We run so we can eat. Breakfast at a "morning of" announced location afterward! Gotta see what we have a hankering for…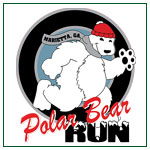 Polar

Bear

5K
January 29th

- 8:00

am

- Marietta, GA

This race will be one of the most enjoyable January, cold-weather runs you will ever participate in! The 34th Annual Polar Bear Run is a Peachtree Qualifier road race featuring a flat course in East Cobb County. Come enjoy this super fun winter race with the miles outdoors and the party indoors! The race will be held rain, snow, or shine!
Proceeds from the race benefit participants of JF High School Student Music who need financial assistance for the annual Mission/Choir Tour.
---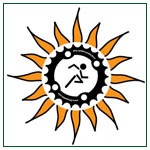 Dirty Spokes -

Thrill

In The

Hills

50k/21k/5Mile
February 13th - Winder, GA
There are plenty of options to suit all trail runners! The 50k options include solo, 2 person relay, 7 3 person relay. There is also a 21k (13.1 miles) and 5-mile course! The course consists of single & double track trails with roots, some technical sections, and little elevation gain. A percentage of the race proceeds will go to the Yargo Trail for their help in maintaining the Fort Yargo State Park trail system. Register here.