---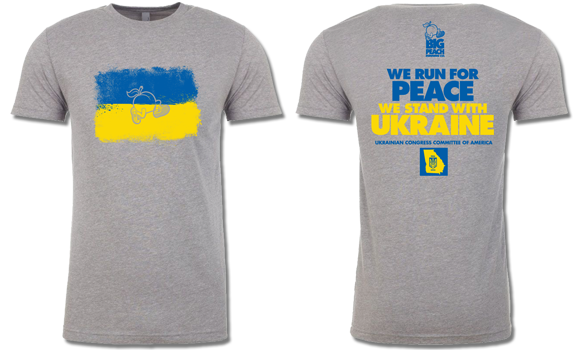 Greetings, Friends!
As Springtime arrives in our beautiful city, images coming from Ukraine continue to be crushing and disheartening. Even so, we cannot look away - - and we know that the RUNATL community hurts when others are hurting! As such, our forthcoming PEACE Tee (seen above) is both a clear statement on our position AND a heartfelt show of support for those who are suffering... And with the Ukrainian Congress Committee of America (based in Atlanta) already providing humanitarian assistance to tens of thousands of their comrades and countrymen and women, we are pleased that 100% of the proceeds from the PEACE tee will be presented to them as a small token of our admiration next month.
Please join us in this effort! Here is the link to make the purchase: Stand With Ukraine
Let's demonstrate for those in desperate need how we come together. And let's show how we use the lifestyle we embrace to make a difference beyond ourselves and even our own city limits… Together, we are RUNATL!
Thank you for your generosity!
Much thanks, y'all!
Mike
This limited-edition tee is a great way to make a statement AND make a difference! Our "Stand With Ukraine" Tee contributes 100% of the proceeds to the Ukrainian Congress Committee of America, as they serve the humanitarian needs of Ukrainian citizens displaced and disastrously impacted by the recent aggressions in their country. This unisex t-shirt is a splendidly soft polyblend by Next Level, with crisp graphics and an important message of unity.
Pre-Orders only (thru April 11th).
NOTES: As a unisex tee, those who traditionally wear Women's sizes should order one (1) size smaller; all orders will ship the week of April 18th.

---
Ep. 125 - The Big Peach Ride + Run Podcast with Guest Becky O'Mara

This week's Big Peach Ride + Run Podcast is hosted by Big Peach Running Co. Director of Marketing, Dave "D2" Martinez. This week on the Ride + Run Podcast we talk to Becky O'Mara, Co-Founder & Director of Development for Bearings Bike Works. Their work provides kids with skills and opportunities to build productive lives through bikes. This is a great story that started helping one kid, improving their community, and growing into an organization that transforms lives for the better.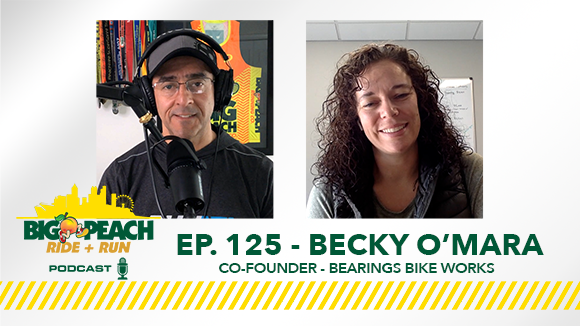 The Cartersville Thursday night run is at Drowned Valley Brewing. Our Cartersville location also offers a Sunday morning run on the 2nd Sunday of every month at 6:30 am.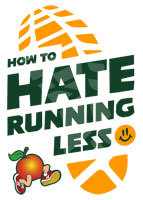 How To Hate Running Less
Marietta - Wednesdays, 6:30 pm

We get it. Some folks don't like running. At times, it can feel clunky, jarring, and uncomfortable. That's why we're offering "How to Hate Running Less," a 30-minute FREE class with basic instruction, simple drills, and light running designed to change the way running feels and, hopefully, make it feel lighter, smoother, and EASIER. It's open to everyone (Walkers, Runners, Kids). Come ready for light drills and running outside in our East Cobb location.
---
VeloCity 5k/9 Mile FREE Training Program
Registration through April 1st
Big Peach Running Co. is offering a FREE 8-week virtual training program for the VeloCity Atlanta 5K & 9-Mile event. The program is open to everyone and is designed to get beginners and intermediate runners across the finish line through this 8-week program.
VeloCity is a fundraiser for the Grady Health Foundation that supports Grady's Frontline Heroes. The 5K & 9-mile races take place on private property with plenty of wide-open spaces. Both courses are relatively flat and on easy trails. Perfect for beginners. Our training program will get you ready for a fun day on the trails. Sign up
now!
---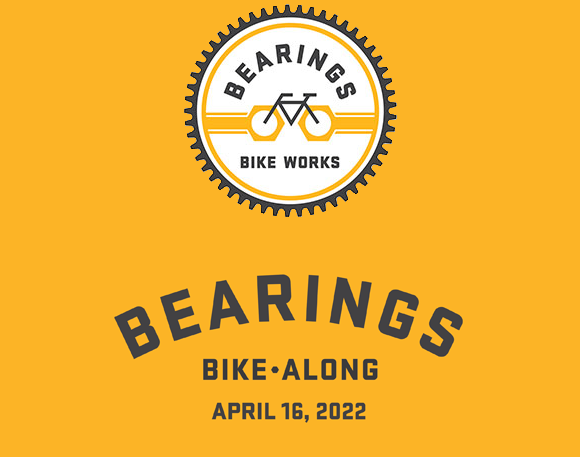 Bearings Bike Along


Atlanta - April 16th
Big Peach Running Co. is proud to support Bearings Bike Works
and their Bike-Along fundraiser! Join us on April 16th for a ride, walk, or run on the Atlanta Beltline Westside Trail. Register to ride, walk, or run
with proceeds supporting the work that Bearing Bike Works is doing in the community. The event takes place at the Lee + White Development (home of Monday Night Garage, Wild Heaven West End, Hop City, & others). For the more adventurous cyclist, the BeltGrind
is later in the day which also supports Bearings Bike Works.
---
Run Free Cross Country Camp
Young Harris, GA - July 11th-15th
Middle School and High School athletes, come join this fun-filled, epic week on some of the most iconic trails in North Georgia and North Carolina! Workshops on form, race strategy, goals, nutrition, and more. There will be adventure challenges, local outings, and some really cool time with an elite coaching staff! Early bird pricing expires on April 1st. Register now!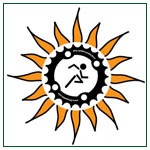 Dirty Spokes - Road Atlanta
April 2nd - Gainesville, GA

This is race #5 of the Dirty Spokes Trail Run Series! This course is on Road Atlanta property and is not open to the public. The only time to run on these trails is on race day! A portion of your race day proceeds will be donated back to the Prima Tappa High School Mountain Bike Team for their efforts in helping with the race! Register here.
---

Monkey Wrench Brewing 5k
The 2nd Annual Monkey Wrench Brewing 5K will be a celebration of both running and craft beer. Enjoy a beer garden finish; complete with live music, 2- 12oz beers (21 and over), and BBQ/Veggie dogs. Awesome raffle prizes!
Proceeds will go to support Annandale Village, located in Suwanee, which is the only non-profit residential community in the entire southeastern United States that serves adults with developmental disabilities and acquired brain injuries at all levels of care throughout an individual's lifetime. Register here.
---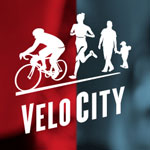 VeloCity - 10, 25, 50, 65 Mile Ride - 5K/9-Mile Trail Race
May 7 - Bouckaert Farm, Chattahoochee Hills

This event is a fundraiser for the Grady Health Foundation that supports Grady's Frontline Heroes. Cyclists have the option of 10, 25, 50, & 60 miles routes along some of the best places to ride a bike around Atlanta. The trail races take place on private property with plenty of wide-open spaces. Both courses are relatively flat and on easy trails. Perfect for beginners. This is an all-day family event with plenty of post-race activities. Whether you run, walk, or bike, you don't want to miss this event!

Chick-Fil-A Big Peach Half Maraton & Duck Dash 5k
May 14th - Cartersville, GA
Want to be a part of Cartersville's first-ever Half-Marathon?! PLEASE JOIN US for what will amount to one of the most amazing days in NW GA Road Racing history! This Half-Marathon/5K tandem promises to deliver a first-class running environment that you and your friends will want to be a part of. The Half-Marathon will be combined with the 17th running of the legendary "Duck Dash 5K," with proceeds from BOTH races going to benefit Advocates for Children! Register here.