---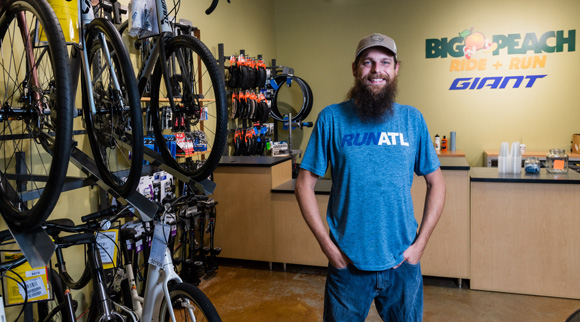 We are excited to announce that Big Peach Ride + Run in Town Brookhaven now has a full-service department! While this is a new offering, our service department is staffed by a mechanic with 15 years of experience.
Whether you have a bike with electronic shifting and disc brakes or just a ten-year-old bike gathering dust in the garage we can service your bike. Do you want to upgrade your bike to the newest and latest components, we got you covered. We will have `a la carte, tune-up, and more comprehensive service packages. We give free estimates. Swing on by and let us get your bike ready for the next season! Of course, if you're looking for a new bike, check out our online inventory at www.bigpeachrideandrun.com or stop by our store in Town Brookhaven!
---
If you're looking for a great place to work, love being active, enjoy working with others and having fun, then Big Peach Running Co. is the place for you!
Our Alpharetta, Brookhaven, Decatur, Kennesaw, Marietta, Midtown

, &

Suwanee locations are looking for outgoing & enthusiastic Peaches to represent everything that is great about living a "pedestrian-active lifestyle". Must be available to work weekends. Take a look at our

online

application and send us your resume.

---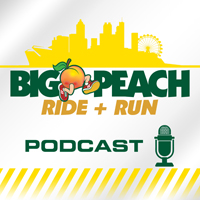 Ep. 119 - The Big Peach Ride + Run Podcast - Dealing With Fitness Insecurity

We've renamed and rebranded our podcast to be more inclusive of the cycling content we'll have in the future. The Big Peach Ride + Run Podcast is hosted by Big Peach Running Co. Founder, Mike Cosentino, and Director of Marketing, Dave "D2" Martinez. This week on the Ride + Run Podcast "D2" discusses the topic of Fitness Insecurity, how to get over it so you can achieve your goals. Kick off the year and get inspired on the latest episode!

Listen to the latest episode here.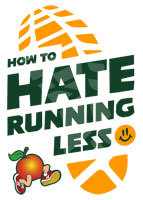 How To Hate Running Less
Marietta - Wednesdays, 6:30 pm

We get it. Some folks don't like running. At times, it can feel clunky, jarring, and uncomfortable. That's why we're offering "How to Hate Running Less," a 30-minute FREE class with basic instruction, simple drills, and light running designed to change the way running feels and, hopefully, make it feel lighter, smoother, and EASIER. It's open to everyone (Walkers, Runners, Kids). Come ready for light drills and running outside in our East Cobb location.


MLK Day 5k
January 17th - Doraville, GA

We're gathering the diverse groups in our beloved community to celebrate Martin Luther King Day in the spirit of sisterhood and brotherhood with fellowship and fitness.
This 5K walk/run will take place entirely on New Peachtree Road. The FLAT & FAST out & back USATF certified race course and Peachtree Road Race qualifier will have a 3.1-mile drumline all along the race course. This 5K will have a vibe like no race ever run. The party starts at 8 am.
This is a unique event that allows participants to register their school PTA, Church, or other organization to receive proceeds from MLK DAY 5K. Register here.