---
Don't Sweat It!

Temps are finally heating up and it looks like we'll break into the '90s this week. For those of you that couldn't wait until winter was over, the heat is here and pretty soon we'll all be wishing for cold temps again. LOL! With the heat, it means your body will be working harder to keep cool and you'll be sweating more. So make sure you're drinking plenty of water to replenish the amount that you lost while running. In addition to water, consider adding some electrolytes to keep you from cramping due to the loss of salt and other minerals.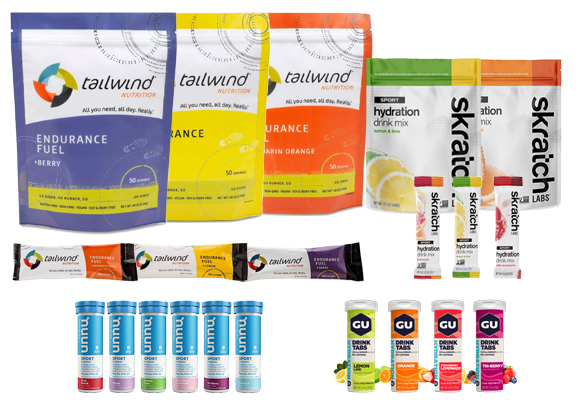 Products like Tailwind, Skratch, Nuun, & GU mixed with water provide all the electrolytes and minerals lost while sweating. Stop by any of our Big Peach Running Co. locations to learn more about them. For those going long in the heat or running a race like the Hotlanta Half Marathon, you'll need to replenish while you run so you can recover quicker.
---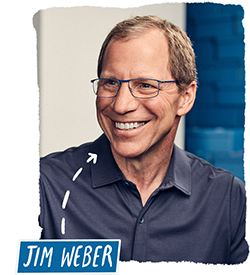 Ep. 128 - The Big Peach Ride + Run Podcast
with Jim Weber, CEO of Brooks Running
This week's Big Peach
Ride + Run
Podcast is hosted by Big Peach Running Co. Co-founder, Mike Cosentino. Mike talks to Brooks Running CEO, Jim Weber about how Brooks took on the goliath global sports brands to become the dominant brand in running footwear!

The Cartersville Thursday night run is at Drowned Valley Brewing. Our Cartersville location also offers a Sunday morning run on the 2nd Sunday of every month at 6:30 am.
Join us every Wednesday night for a group ride around the Brookhaven area. The ride will be led by members of our team and the Brookhaven Bicycle Alliance. The rides are open to all abilities with 13-mile & 20-mile routes. Post-ride, we'll gather at Hob Nob in Town Brookhaven for some post-ride food and drinks. Come on out and meet members of our team and the Brookhaven Bicycle Alliance. With warmer temps and longer days, it's a perfect time to enjoy a ride outside!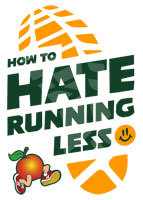 How To Hate Running Less
Marietta - Wednesdays, 6:30 pm

We get it. Some folks don't like running. At times, it can feel clunky, jarring, and uncomfortable. That's why we're offering "How to Hate Running Less," a 30-minute FREE class with basic instruction, simple drills, and light running designed to change the way running feels and, hopefully, make it feel lighter, smoother, and EASIER. It's open to everyone (Walkers, Runners, Kids). Come ready for light drills and running outside in our East Cobb location.
---
Nutrition Clinic
Marietta - May 17th, 6:00 pm
Lauren Cicinelli, the sports dietitian from Northside Hospital Sports Medicine, will be joining us before our May 17th group run. She will be talking about refueling and rehydrating after your runs to maximize recovery. Lauren is a runner and a dietitian and works with high school and recreational runners to help them fuel their bodies for energy, performance, and health. Arrive early to hear from Lauren. The group run starts at 6:30 pm.
---
HOKA St/Art Event
Midtown - May 25th, 5:00 pm
Come celebrate creativity, inclusivity, and community with HOKA and Big Peach Running Co. on May 25th with a special event at our Midtown location! We'll unveil a new piece of art created by local artist & illustrator, Killamari that will be displayed in our store. We'll also reveal the new Limited Edition HOKA St/Art (street art collection) available for a limited time in our Midtown location (some styles available at other locations), which includes shoes and apparel! There will be light snacks and refreshments on hand plus a 5k group run (6:30 pm) that will take to some nearby murals, a blind auction, and more! We'll also take donations that will benefit Front Runners Atlanta.
---

Lakepoint Run Camp
Emerson, GA - June 20 - 22
Student-Athletes join us for a fun, highly-active, informational/instructional camp on all things running. Sessions during each day of the three-day camp include teaching the fundamentals of both cross-country and track & field, and of course, a workout. Additionally, beginner-level instruction will be given on the technical aspects of track and field events as well as key training attributes that all aspiring young runners need to know. Be ready to run! For more information visit the event site.
---
Run Free Cross Country Camp
Young Harris, GA - July 11th-15th
Middle School and High School athletes, come join this fun-filled, epic week on some of the most iconic trails in North Georgia and North Carolina! Workshops on form, race strategy, goals, nutrition, and more. There will be adventure challenges, local outings, and some really cool time with an elite coaching staff! Register now!


Great Strides Atlanta
May 21st - Suwanee, GA
Great Strides is the Cystic Fibrosis Foundation's largest national fundraising event. Each year, more than 125,000 people participate in hundreds of walks
across the country to support the Foundation's mission to cure cystic fibrosis. Great Strides Atlanta includes a 5K walk, kid's corner activities, and DJ entertainment throughout the day to celebrate fundraising efforts. Register online.
---

Kilometers For Kindness 5k & Family Fun Run
Join our new Big Peach Running Co. - Cumming location on June 4, 2022, for our Kilometers for Kindness 5K & Family Fun Run benefiting Creative Enterprises Forsyth. Everyone is welcome to run or walk our 5K, or Family Fun Run (1K). Community Rehabilitation Program is a non-profit 501 (c)(3) that started in 1979, that provides Employment opportunities along with social and life skills training to individuals with disabilities. Register online.
---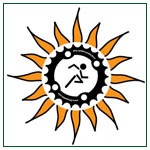 Dirty Spokes - Haw Creek Park
June 11th - Cumming, GA
This is race #7 of the Dirty Spokes Trail Run Series! The course is beautiful and offers something for every runner truly wishing to "ditch the city". Nestled in the woods of suburban Atlanta lies a true gem. A well-groomed system of trails with gentle slopes and beautiful scenery will leave you breathless.
Register here.
---

Possum Trot 10k
June 18th - Roswell, GA
The 44th Annual Possum Trot 10k and Fun Run will have a virtual and in-person registration option. If you're looking for a 10k PR, this is a must-do race! This is one of the flattest and fastest courses you'll find in the area with a nice morning view as you run adjacent to the Chattahoochee River.
The race is an important fundraiser event for CNC and the proceeds benefit environmental education programs focused on the Chattahoochee River and watershed.
Register online.