---
Lots Of Good Stuff This Week!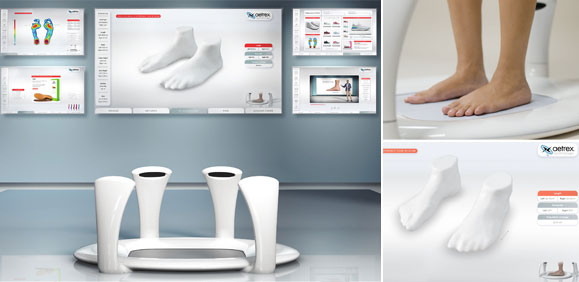 We've got so many great announcements this week, we're going to dive right in!
Big Peach Running Co. now has the Ultimate All-In-One 3D foot scanner by Aetrex! As part of our FREE 3-Step Fit Process, our Guests' feet will be measured with 4 state-of-the-art Intel® RealSense™ 3D Depth Cameras for the most accurate data and measurements to help guide you into the best fit for your feet (shoes or arch supports/inserts). Come and experience our new and improved fit process first hand at any of our 8 Big Peach Running Co. locations!
---
RUNATL Appreciation Party

While it's been a challenging couple of years to gather together, we really want to show you our appreciation, run together, and partake in some great food and beverage in a safe outdoor space. That's why we are inviting you to join us on November 7th at 2 pm at Wild Heaven West End! We'll have a 5k & 5-mile route (your choice) followed by a $3 Post-Run Peach Lager. Wild Heaven's kitchen will be open with plenty of great options. Because we're very conscious of health concerns, we think it's best for everyone to handle their own food (no buffet).
We will have prizes and giveaways from some of our retail partners including Altra, Brooks, New Balance, On, & Saucony! Demo shoes will be available for you to try on! Please RSVP for this event.

---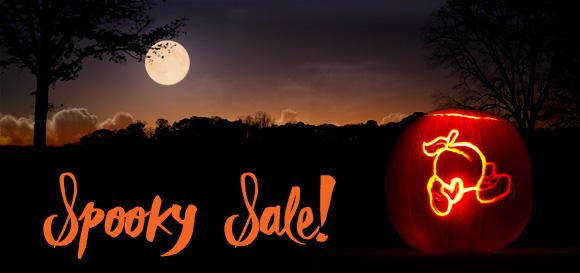 Looking for a sale to take your breath away? Visit our Suwanee location from October 25th through October 31st for some hauntingly great deals! We have clearance apparel from the Spring and Summer available to those who dare! Discounted shoes - $50, Tanks - $10, Shorts - $25, Jackets/Vests - $40, Pants/Tights - $40, and so much more!
---
New Big Peach Ride + Run Cycling Kits Now In Stock!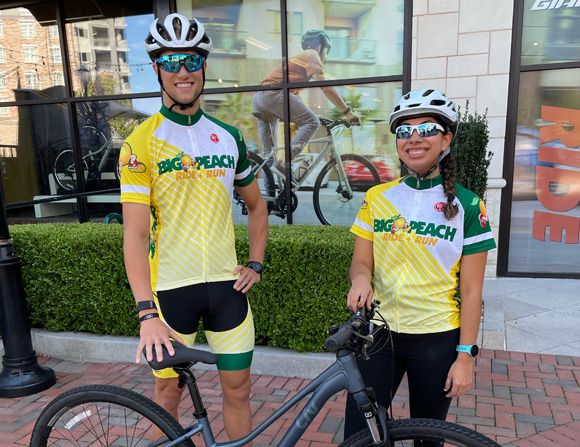 These fantastic-looking kits for men and women are now available at our Brookhaven location and online. These will make for a great holiday gift for the cyclist in your life. Made of a lightweight and breathable material to keep you cool but very soft to the touch to ensure a comfortable all-day ride. Jerseys & bib shorts are available.

---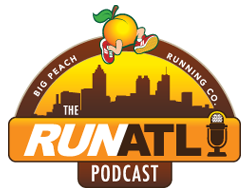 Ep. 116 - The RUNATL Podcast - Running Supply Chain Issues
The RUNATL Podcast is hosted by Big Peach Running Co. Founder, Mike Cosentino, and Director of Marketing, Dave "D2" Martinez. This week on the RUNATL Podcast we Mike & "D2" share information about current supply chain issues affecting running brands, how it can affect you, and what we're doing to ensure we have what you need.
Listen to the latest episode here.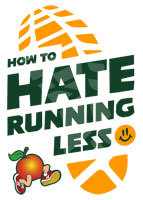 How To Hate Running Less
Marietta - Wednesdays, 6:30 pm

We get it. Some folks don't like running. At times, it can feel clunky, jarring, and uncomfortable. That's why we're offering "How to Hate Running Less," a 30-minute FREE class with basic instruction, simple drills, and light running designed to change the way running feels and, hopefully, make it feel lighter, smoother, and EASIER. It's open to everyone (Walkers, Runners, Kids). Come ready for light drills and running outside in our East Cobb location.
---
FREE RUNATL Spring Marathon Traning Program
We're offering a FREE 18-week marathon training program that targets the Publix Atlanta Marathon on February 26th. Registration is now open and is perfect for those doing their first marathon. The program starts on October 24th. Registration closes on November 5th so you still have 16 weeks to train. Take that first step to your first marathon right in your own city! Sign up here.
If you tried signing up last week, we apologize. We had some technical issues with our site that prevent you from signing up. If you did not receive a confirmation email, please sign up again.
---
Run And Learn
Kennesaw - Tuesday, October 26th - 6:30 pm
Join us for our regular group run and stick around for a talk with Dr. Kevin Choi from ADIO Chiropractic. Learn why as a country we are getting sicker, how to truly measure your health, and what action steps you can take to improve your health. There will be food from local health restaurant partners post-run. RSVP here.
---

Injury Prevention & Strength Training For Runners/Walkers
Virtual - Wednesday, November 3rd - Noon
Plantar fasciitis, shin splints, runner's knee – runners, walkers, and other active individuals often find themselves with aches and pains from repetitive motion, impact, and overuse.
During this active workshop, Julie Jones with Excellence in Exercise will teach participants strength training and mobility techniques that will help prevent, alleviate and treat the most common running and walking ailments, all while helping you feel better during training for your next race. Register in advance here.


Garden Gallup
October 30th - Kennesaw, GA

Wear your Halloween costume, get a cool long-sleeve race shirt, and celebrate fall! All for a great cause. Plus, all runners enjoy free admission to Smith-Gilbert Gardens on Saturday, October 30 at the Gardens – 9 a.m. to 4 p.m. – just bring your race bib. Register online.
---

Best DAM 5k in Bartow

November 7th - Cartersville, GA

Bartow County Parks & Recreation is excited to have you join us on November 7th for our inaugural 5K. Enjoy the race surrounded by tall trees, lake vistas, and camping areas, all while seeing what Lake Allatoona and Gatewood Park each have to offer. It's certainly a beautiful view for running, but come back or stick around and make a day of it. Bring a picnic lunch down by the lake water and make the most of it!
We hope to see you there! Register online.
---

Anything

Is

Possible

5K
November 7th - Kennesaw, GA - 1:50 am
Travel through time and party all night!
Enjoy an amazing light, sound, and special effects show on the course then finish at the biggest post-race party you have ever seen! With the time change, you'll finish before you started. A virtual option is also available.
ALL participants get our one-of-a-kind AIP pajama pants and awesome finisher medal!
Register
online
.

The Garden GallupKennesaw - October 28th, 4 pm - 8 pm

Cartersville 5k/10k
Cartersville - October 29th, 10 am - 6 pm

Henderson 12 & 1/2 Trail
Decatur -

October 29th, 4 pm - 7 pm