---
Level Up!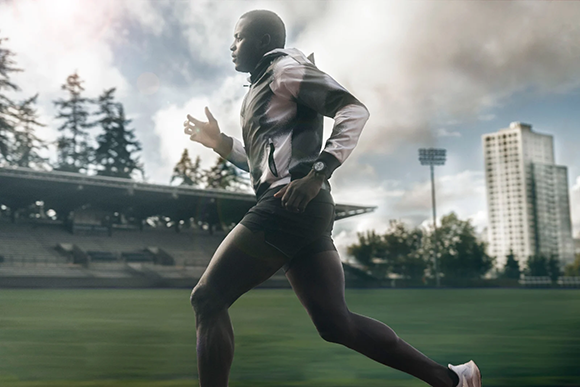 Whether you're a serious runner or just getting started, these new Garmin watches will help you get to the next level! Each model upgrade gets more features and these are no different. As a matter of fact, these may be the most feature rich models Garmin has produced for runners and the multi-sport participant.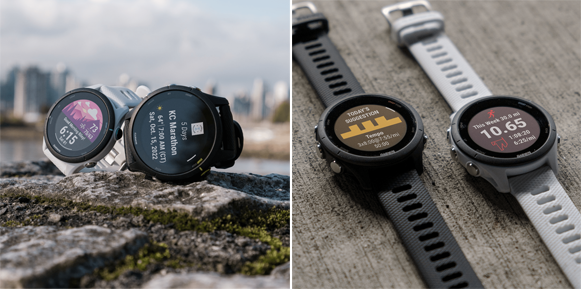 The Garmin Forerunner 255 has everything you need to track your health stats including Sleep, Heart Rate, Pulse OX, Stress, and other stats to provide an overall view of your health. Additional features include safety & tracking features that will send your location to your emergency contacts. Of course for training purposes you now get 30 hours of battery life in GPS mode! There are over 30 built-in activities including triathlon and open-water swimming!
The Garmin Forerunner 955 is the premium running and triathlon GPS smartwatch! Battery life has been extended to 42 hours in GPS mode for those that really want to go the distance. In addition to all the features in the Garmin Forerunner 255, this model supports multi-band GPS systems for improved accuracy. With full-color mapping and turn-by-turn directions, there's very little chance you'll ever get lost.
Stop by any of our Big Peach Running Co. locations to learn more. With Father's Day coming up soon, either of these models would make a great gift for Dad!
---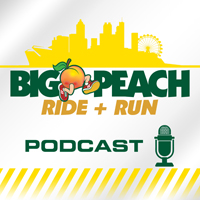 Ep. 129 - The Big Peach Ride + Run Podcast
with Rich Kenah, Atlanta Track Club - CEO
This week's Big Peach Ride + Run Podcast is hosted by Big Peach Running Co. Co-founder, Mike Cosentino. Mike talks to Atlanta Track Club CEO, Rich Kenah, about the upcoming Atlanta Journal-Constitution Peachtree Road Race and other issues around the Atlanta running community.

The Cartersville Thursday night run is at Drowned Valley Brewing. Our Cartersville location also offers a Sunday morning run on the 2nd Sunday of every month at 6:30 am.
Join us every Wednesday night for a group ride around the Brookhaven area. The ride will be led by members of our team and the Brookhaven Bicycle Alliance. The rides are open to all abilities with 13-mile & 20-mile routes. Post-ride, we'll gather at Hob Nob in Town Brookhaven for some post-ride food and drinks. Come on out and meet members of our team and the Brookhaven Bicycle Alliance. With warmer temps and longer days, it's a perfect time to enjoy a ride outside!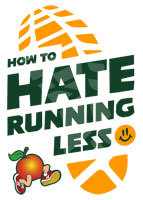 How To Hate Running Less
Marietta - Wednesdays, 6:30 pm

We get it. Some folks don't like running. At times, it can feel clunky, jarring, and uncomfortable. That's why we're offering "How to Hate Running Less," a 30-minute FREE class with basic instruction, simple drills, and light running designed to change the way running feels and, hopefully, make it feel lighter, smoother, and EASIER. It's open to everyone (Walkers, Runners, Kids). Come ready for light drills and running outside in our East Cobb location.
Marietta - June 11th, 11 am - 2 pm
Injured? Not sure if you should rest or keep moving? Ice or heat? Come talk to a Physical Therapist about what to do for your specific injury. Advance Rehabilitation will be at our Marietta location from 10 AM to 1 PM. Need to get KT taped for the Hotlanta Half? The PT's will have some extra on hand and can tape you up to help get you through the race.
---

Lakepoint Run Camp
Emerson, GA - June 20 - 22
Student-Athletes join us for a fun, highly-active, informational/instructional camp on all things running. Sessions during each day of the three-day camp include teaching the fundamentals of both cross-country and track & field, and of course, a workout. Additionally, beginner-level instruction will be given on the technical aspects of track and field events as well as key training attributes that all aspiring young runners need to know. Be ready to run! For more information visit the event site.
---
Run Free Cross Country Camp
Young Harris, GA - July 11th-15th
Middle School and High School athletes, come join this fun-filled, epic week on some of the most iconic trails in North Georgia and North Carolina! Workshops on form, race strategy, goals, nutrition, and more. There will be adventure challenges, local outings, and some really cool time with an elite coaching staff! Register now!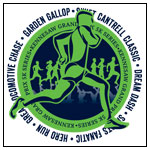 Law Enforcement Run
June 11th - Kennesaw, GA

It is a fast, flat, and well-marked course with gentle hills through Kennesaw's Main Street and Swift Cantrell Park.
Over the past four decades, law enforcement, through the Law Enforcement Torch Run® for Special Olympics has worked to improve the lives of individuals with intellectual disabilities. Register online.
---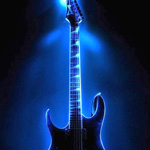 For Those About To Run We Salute You 5k
June 11th - Kennesaw, GA
There is nothing better than rock n roll music from the 70s and 80s, and we want to pay tribute to that! So we put together a-rockin' good time for you! This run captures all the fun things you know and love from that time.
The Lip Sync Battle Contest Songs! This is going to be FUN! The girls get to go first with their best rendition of "I Love Rock n Roll". Then the guys are up next with "Don't Stop Believin' ". The best from each song will then battle it out as a duet - "Paradise By the Dashboard Light".... the winner takes home a cool $100!! Who's going to win? It could be YOU! Sign up now and join the rock n roll party! Register online.
---

Red Hare SPF Sprint 5k
June 11th - Marietta, GA
A fun 5K thru downtown Marietta and neighborhoods, a colorful short-sleeved race shirt, colorful awards, a Red Hare beer garden celebration on the patio at The Still on The Square, a commemorative pint glass to all entrants, a DJ, music, and fun for all.....of course, all entrants 21 and over will receive one of Red Hare's favorite brews (photo ID required) - those under 21 will receive a non-alcoholic Red Hare Root Beer soda. The awards ceremony will be at the party! Register online.
---

River Run For Hope 5k/10k
Again this year, we are pleased to offer this event both on-site and virtually! The on-site race will be just like you remember in the olden days (pre-2020). Same location, course, shirts, refreshments, and awards! The virtual race allows you to run anywhere, anytime. You track your run with a tracking app on your phone or smartwatch and submit it to us at riverrunforhope@gmail.com by the end of the day on Saturday, June 11th. Virtual runners are not eligible for awards. Register online.
---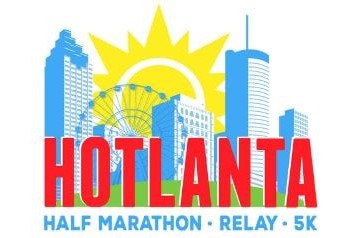 Hotlanta Half Marathon/Relay/5k
June 12th - Atlanta, GA
Experience the unique HOTLANTA Course spotlighting some of Atlanta's most iconic locations. Conquer the hills and embrace the warmer temps of early June to earn your Custom Finisher Medal.
Celebrate your success with music, refreshments, and more during the post-race party in beautiful Pemberton Place at the World of Coca-Cola, one of Atlanta's premier event venues.
REGISTER online by June 10th or at any of the packet pick-up locations. There is no race day registration or number pick up.

| | |
| --- | --- |
| Hotlanta 5k/Half Marathon/Relay | Hotlanta 5k/Half Marathon/Relay |
| Hotlanta 5k/Half Marathon/Relay | Hotlanta 5k/Half Marathon/Relay |
| | River Run For Hope 5k/10k |
| Law Enforcement Torch Run | |