---
Are You Ready To Take On A Marathon?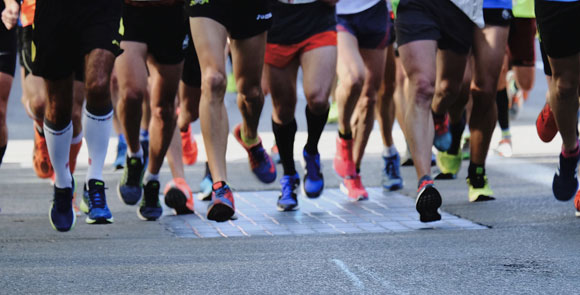 Last week we saw the return of the Chicago and Boston marathons! We saw some impressive performances by the American women, Emma Bates, Sara Hall, & Keira D'Amato. There were 7 American women in the Top 10 and the American men had 5 Top 10 finishes including 2nd place by Galen Rupp. The next day in Boston, American CJ Albertson took a commanding lead for 20 miles and finished 10th and Nell Rojas was the top American woman leading the first 10k and being able to stick with the pack for a solid 6th place finish and a personal best! On top of that Shalane Flanagan ran Chicago on Sunday and Boston on Monday!
These events may have inspired you to take on your first marathon and if it did, now is the perfect time to start training. We're offering a FREE 18-week marathon training program that targets the Publix Atlanta Marathon on February 26th. Registration is now open and is perfect for those doing their first marathon. The program starts on October 24th. Registration closes on November 5th so you still have 16 weeks to train. Take that first step to your first marathon right in your own city!

For those interested in running the Publix Atlanta Half Marathon, we've got you covered. We will offer a FREE 12-week training program. Registration will open up on November 15th. Stay tuned!
---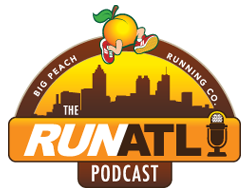 Ep. 116 - The RUNATL Podcast - Running Supply Chain Issues
The RUNATL Podcast is hosted by Big Peach Running Co. Founder, Mike Cosentino, and Director of Marketing, Dave "D2" Martinez. This week on the RUNATL Podcast we Mike & "D2" share information about current supply chain issues affecting running brands, how it can affect you, and what we're doing to ensure we have what you need.
Listen to the latest episode here.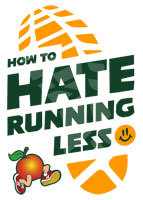 How To Hate Running Less
Marietta - Wednesdays, 6:30 pm

We get it. Some folks don't like running. At times, it can feel clunky, jarring, and uncomfortable. That's why we're offering "How to Hate Running Less," a 30-minute FREE class with basic instruction, simple drills, and light running designed to change the way running feels and, hopefully, make it feel lighter, smoother, and EASIER. It's open to everyone (Walkers, Runners, Kids). Come ready for light drills and running outside in our East Cobb location.
---
Run And Learn
Kennesaw - Tuesday, October 26th - 6:30 pm
Join us for our regular group run and stick around for a talk with Dr. Kevin Choi from ADIO Chiropractic. Learn why as a country we are getting sicker, how to truly measure your health, and what action steps you can take to improve your health. There will be food from local health restaurant partners post-run. RSVP here.
---
Red Top State Park - Starting November 11th
Join us for our weekly hike at Red Top State Park!
Starting in November on Thursday Mornings at 9 am Wayne Depew (one of Big Peach Cartersville's finest Guest Advocates) will be leading a weekly hiking group with the first one taking place on November 11th. The hike will take place at the Iron Hill trailhead which has some nicely groomed trails, some hills but is easy enough for all to enjoy. There are only 141 ft. of elevation gain over the 3.4-mile route.


Cochran Mill 25k & 14k Trail Race
October 23rd - Palmetto, GA
Only 25 miles from downtown Atlanta, Cochran Mill Park is located in Chattahoochee Hills, Georgia. Here you will see over 800 acres of woods, fields, streams, waterfalls, huge boulders, rock outcrops, wildflowers, mountain laurel, wildlife, and three historic mills. This hidden gem has never had a race of any kind until now. Register online.
---

Garden Gallup
October 30th - Kennesaw, GA

Wear your Halloween costume, get a cool long-sleeve race shirt, and celebrate fall! All for a great cause. Plus, all runners enjoy free admission to Smith-Gilbert Gardens on Saturday, October 30 at the Gardens – 9 a.m. to 4 p.m. – just bring your race bib. Register online.