---
Spring Has Sprung! - New RUNATL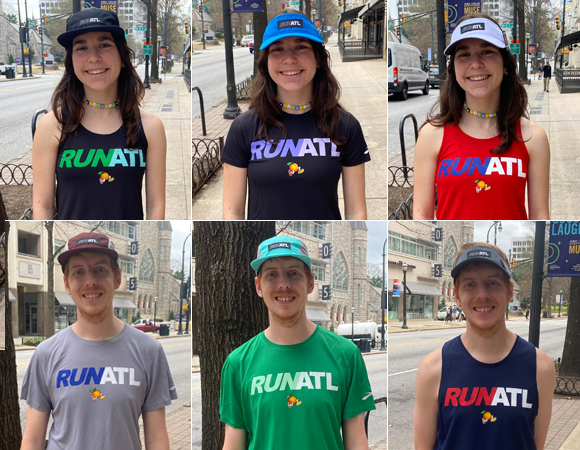 It is officially SPRING and we have the latest collection of RUNATL tees & tanks available in-store and online. These shirts offer technical blend of materials that are light and wick moisture as the temps heat up. We also have new hats & visors to keep the sun and sweat out of your eyes. They also provide UFP protection blocking out UVA & UVB rays to protect your skin from those harmful rays.


---
Ep. 124 - The Big Peach Ride + Run Podcast with Guest Jeff Leininger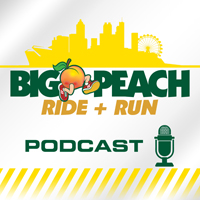 This week's Big Peach Ride + Run Podcast is hosted by Big Peach Running Co. Director of Marketing, Dave "D2" Martinez. This week we talked to Jeff Leininger, Adventure Racer, Race Director, & Owner of ARGeorgia.com. If you haven't heard about adventure racing, this is a great episode to learn more about this great sport!


The Cartersville Thursday night run is at Drowned Valley Brewing. Our Cartersville location also offers a Sunday morning run on the 2nd Sunday of every month at 6:30 am.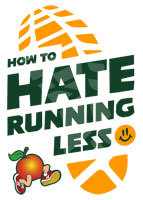 How To Hate Running Less
Marietta - Wednesdays, 6:30 pm

We get it. Some folks don't like running. At times, it can feel clunky, jarring, and uncomfortable. That's why we're offering "How to Hate Running Less," a 30-minute FREE class with basic instruction, simple drills, and light running designed to change the way running feels and, hopefully, make it feel lighter, smoother, and EASIER. It's open to everyone (Walkers, Runners, Kids). Come ready for light drills and running outside in our East Cobb location.
---
VeloCity 5k/9 Mile FREE Training Program
Registration through April 1st
Big Peach Running Co. is offering a FREE 8-week virtual training program for the VeloCity Atlanta 5K & 9-Mile event. The program is open to everyone and is designed to get beginners and intermediate runners across the finish line through this 8-week program.
VeloCity is a fundraiser for the Grady Health Foundation that supports Grady's Frontline Heroes. The 5K & 9-mile races take place on private property with plenty of wide-open spaces. Both courses are relatively flat and on easy trails. Perfect for beginners. Our training program will get you ready for a fun day on the trails. Sign up
now!
---
Run Free Cross Country Camp
Young Harris, GA - July 11th-15th
Middle School and High School athletes, come join this fun-filled, epic week on some of the most iconic trails in North Georgia and North Carolina! Workshops on form, race strategy, goals, nutrition, and more. There will be adventure challenges, local outings, and some really cool time with an elite coaching staff! Early bird pricing expires on April 1st. Register now!


Run 4 Hope
March 26th - Suwanee, GA
Camp Gladiator is calling all runners, walkers, and strollers (leashed pets, too!) for the Rn 4 Hope 5K benefiting Relay for Life Gwinnett. Run or walk the 5K, then join us for vendors and a celebration afterward! You'll get a "Run 4 Hope 5K" Bella Canvas t-shirt and there will be prizes for the top 3 winners per division. Let's bring hope to those fighting cancer and support this great cause! Register online.
---

The Great Ape Escape 5k-ish

March 26th - Morganton, GA

Run on singletrack trails that surround the Project Chimps Sanctuary! Located just outside of Blue Ridge, Georgia, this 5k-ish course is challenging due to the change in elevation on well-maintained singletrack trails. All proceeds benefit Project Chimps, the newest chimpanzee sanctuary in the United States that was founded to provide lifelong exemplary care to 200 former research chimpanzees at its sanctuary on 230+ acres of forested land in the Blue Ridge Mountains of North Georgia. Today, Project Chimps is home to 81 chimpanzees. The sanctuary is rarely open to the public but you'll have the option to add on a tour as part of your registration. Register online.
---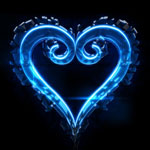 Glow It Up Blue 5k
April 30th - Kennesaw, GA
Glow it up BLUE and support Autism awareness! We will give you a virtual BLUE out with blue glow, blue lights and effects, and more! Add in several music stations on the course, and a huge post party, and you are sure to have a great time! 1K Begins at 8pm with the 5K at 830pm. The 1K course is completely on property and traffic free so even the little ones can enjoy it! Register here.
---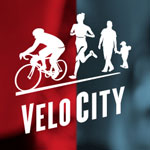 VeloCity - 10, 25, 50, 65 Mile Ride - 5K/9-Mile Trail Race
May 7 - Bouckaert Farm, Chattahoochee Hills

This event is a fundraiser for the Grady Health Foundation that supports Grady's Frontline Heroes. Cyclists have the option of 10, 25, 50, & 60 miles routes along some of the best places to ride a bike around Atlanta. The trail races take place on private property with plenty of wide-open spaces. Both courses are relatively flat and on easy trails. Perfect for beginners. This is an all-day family event with plenty of post-race activities. Whether you run, walk, or bike, you don't want to miss this event!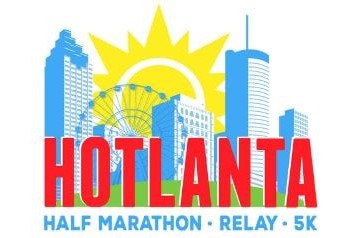 Hotlanta
June 12th - Atlanta, GA
Experience the unique HOTLANTA Course spotlighting some of Atlanta's most iconic locations. Conquer the hills and embrace the warmer temps of early June to earn your Custom Finisher Medal.
Celebrate your success with music, refreshments, and more during the post-race party in beautiful Pemberton Place at the World of Coca-Cola, one of Atlanta's premier event venues.
It's not too late to take advantage of pre-season pricing! REGISTER before the price increases MARCH 28 to save.