---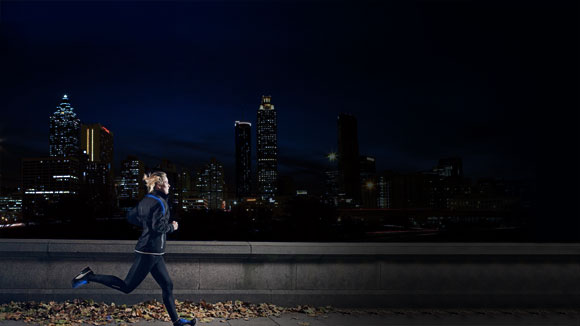 With the time change a week ago, those of us that run in the evening we are definitely running in the dark. For those that run in the morning, you start your run in the dark and finish with some daylight. Whether you run in the morning or in the evening, the majority of runners and walkers are out on the roads in the dark. This can present some hazardous conditions even if you run on sidewalks. If you're running on the road, you want to be visible to drivers and provide them enough opportunity to see you.
Below is an image that shows what a driver sees. You can easily tell which runner is most visible and this is at dusk when there is still a little bit of daylight left.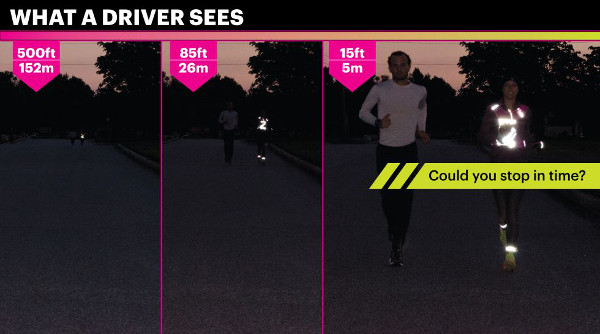 Tips For Running In The Dark
Run against traffic (even if on a sidewalk). This allows you to see vehicles approaching and allows you time to react.

Wear reflective clothing or vests that are visible from all directions (360 degrees of reflectivity).

Wear bright colors (provides even more visibility)

Add a red flashing light and wear it on your back so you'll be noticed.

Wear a headlamp or handheld flashlight. It's also important for you to be aware of trip hazards (potholes or cracks in the sidewalk).
FREE RUNATL Spring Half Marathon Traning Program
We're offering a FREE 12-week marathon training program that targets the Publix Atlanta Marathon on February 26th. Registration is now open and is perfect for those doing their first half marathon or looking to improve from their previous race. Registration is now open and will close on December 17th. Both programs are open to everyone and are designed to get beginners and intermediate runners across the finish line through weekly scheduled runs you can do on your own or socially distance with your running group.

---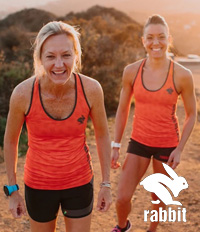 Ep. 118 - The RUNATL Podcast with Guests Monica Devreese & Jill Deering (Rabbit)

The RUNATL Podcast is hosted by Big Peach Running Co. Founder, Mike Cosentino, and Director of Marketing, Dave "D2" Martinez. This week on the RUNATL Podcast we talk to Monica Devreese and Jill Deering, the founders of the apparel brand, Rabbit. We discuss the origin of Rabbit and the business side of running an apparel company as part of our annual Small Business Saturday episode!
Listen to the latest episode here.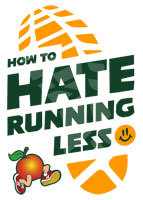 How To Hate Running Less
Marietta - Wednesdays, 6:30 pm

We get it. Some folks don't like running. At times, it can feel clunky, jarring, and uncomfortable. That's why we're offering "How to Hate Running Less," a 30-minute FREE class with basic instruction, simple drills, and light running designed to change the way running feels and, hopefully, make it feel lighter, smoother, and EASIER. It's open to everyone (Walkers, Runners, Kids). Come ready for light drills and running outside in our East Cobb location.
---
Thanksgiving Half Marathon Course Preview
Midtown - Saturday, November 20th, 7:30 am

Join us as we preview the northern part of the Thanksgiving Day Half Marathon course. We'll run approximately 6 miles of that course but we'll add on 1 mile as we run to connect to the course for a total of 7 miles! Options for longer miles are available by connecting to the Atlanta Beltline. Here's a link to the official half marathon course.
Meet at our Midtown location and be ready to run promptly at 7:30 am. Arrive by 7:15 am to get parking validated and course instructions. The route will start from our Midtown location and head west toward Georgia Tech and connect to Northside Drive to meet up with the course. This is a great opportunity to become familiar with the hills and learn how to pace yourself for this race. You don't have to be registered for the race to join in on the run.


W.I.S.H. Wine Stem 5k
November 20th - Canton, GA

The net profits from this event will go toward High School scholarships for students heading into STEM majors and grants to further develop the careers of current STEM undergraduate and graduate students. Come join us for our inaugural 5K celebration of STEM and stick around for a sip of wine afterward, because everything's better with some wine in the belly.
Register online.
---

Lung Force Run/Walk
December, 4th - Atlanta, GA
Join us for our 5k LUNG FORCE Run/Walk, the American Lung Association's signature event to support and promote lung health.
It doesn't matter whether you stroll, saunter, power-walk, or run: all are welcome at LUNG FORCE Run/Walks. It's a celebratory atmosphere for all ages and abilities.
The LUNG FORCE Run/Walk provides critical funds for lifesaving research, early detection initiatives, and pandemic defense and prevention through our COVID-19 Action Initiative and vaccine outreach. Register online.
---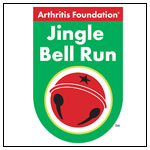 December 11th, Dunwoody, GA
This is the time to strut your stuff in your favorite holiday costume and FEEL GOOD about DOING GOOD. Together, we'll jingle all the way to a cure - and have a fantastic time with every step we take! Bring a team of friends, family, and co-workers to run or walk. 100% of your registration fee and fundraising goes to a great cause, the Arthritis Foundation.
The 2021 event will be live and in-person this year! Our Jingle Bell Run may have a different look due to COVID safety and health protocols, so check the event information page for the most updated details. But the original festive race for charity is back!
Register online.