---
New Arrivals!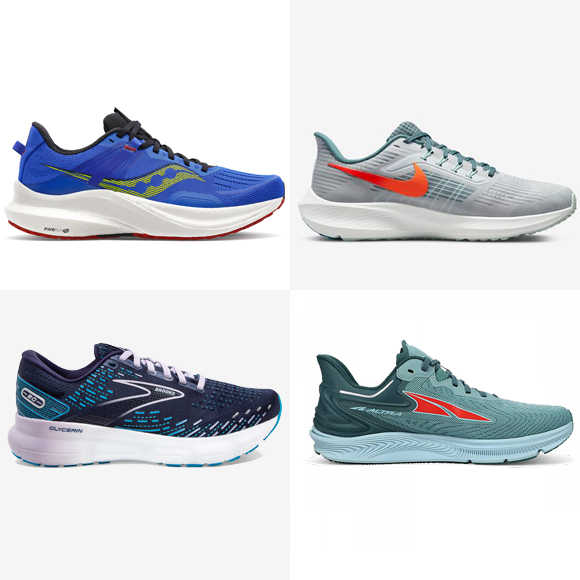 Nothing gets us more excited than new shoes and we've got some great updates you might be interested in trying out.
The Saucony Tempus is a new model in the stability category but even neutral runners are impressed with this daily trainer. The Saucony Tempus uses PWR PB midsole found in the Endorphin Pro for a premium ride that is lightweight with plenty of cushioning for long runs.
The Nike Air Zoom Pegasus 39, a favorite with a long history is now lighter than the previous version and uses 2 Zoom Air units for a little extra pop each stride.
The Brooks Glycerin 20 gets an upgraded midsole with DNA Loft v3 for a super soft cushioning that is lightweight and responsive. The upper is also improved for a secure fit. Even the upper provides a breathable and plush feeling once you slip them on.
The Torin 6 is Altra's best selling road shoe and with the updates, it'll keep that status. The tongue has been improved along with the heel collar for a more secure fit. The Ego Max midsole keeps the weight down and provides a bouncy and durable midsole.
Stop by any of our Big Peach Running Co. locations and give these updated models a try or come out to one of our demo runs for the Brooks Glycerin 20 & Altra Torin 6 (details below).
---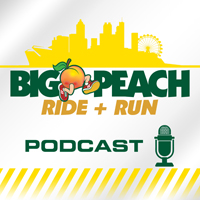 Ep. 130 - The Big Peach Ride + Run Podcast with Functionize Health
This week's Big Peach Ride + Run Podcast is hosted by Big Peach Running Co. Co-founder, Mike Cosentino.
Mike sits down with Lauren & Jake with Functionize Health, a local physical therapy clinic to discuss their one-on-one personal holistic approach which centers around not just treating the symptoms but treating the whole person. Whether you are an athlete progressing towards peak performance, parents looking to keep up with your kids, believe age is just a number, or simply want to get back to your active lifestyle again, you'll want to tune into this episode!
---
If you're looking for a great place to work, love being active, enjoy working with others and having fun, then Big Peach Running Co. is the place for you!
Our

locations are looking for outgoing & enthusiastic Peaches to represent everything that is great about living a "pedestrian-active lifestyle". Must be available to work weekends. Take a look at our online application and send us your resume.


The Cartersville Thursday night run is at Drowned Valley Brewing.
The Cumming Tuesday night runs are at Cherry Street Brew Pub on the 1st and last Tuesday of the month. The 2nd & 3rd Tuesday of the month run are from the Cumming store location.
Join us every Wednesday night for a group ride around the Brookhaven area. The ride will be led by members of our team and the Brookhaven Bicycle Alliance. The rides are open to all abilities with 13-mile & 20-mile routes. Post-ride, we'll gather at Hob Nob in Town Brookhaven for some post-ride food and drinks. Come on out and meet members of our team and the Brookhaven Bicycle Alliance. With warmer temps and longer days, it's a perfect time to enjoy a ride outside!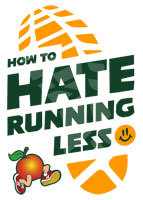 How To Hate Running Less
Marietta - Wednesdays, 6:30 pm

We get it. Some folks don't like running. At times, it can feel clunky, jarring, and uncomfortable. That's why we're offering "How to Hate Running Less," a 30-minute FREE class with basic instruction, simple drills, and light running designed to change the way running feels and, hopefully, make it feel lighter, smoother, and EASIER. It's open to everyone (Walkers, Runners, Kids). Come ready for light drills and running outside in our East Cobb location.
---
Brooks Glycerin 20 Demo Run
Marietta - Tuesday, July 12th, 6:30 pm
Our Brooks Guru will be joining the Marietta Tuesday night social run and he's bringing the new Brooks Glycerin 20 for you to try out! There will be post-run drinks and snacks. Play some "Wheel of Brooks" trivia for some prizes!
---
Brooks Glycerin 20 Demo Run
Kennesaw - Tuesday, July 19th, 6:30 pm
Join us at Horned Owl Brewery in Downtown Kennesaw with our friends from Brooks Running. We'll have the brand new Brooks Glycerin 20 for you to try out. There will be raffles including gift cards! Don't miss out on a fun time with even better post-run refreshments.
---
Altra Group Run at Jekyll Brewing
Alpharetta - Wednesday, July 20th 6:30 pm
What better way to cool down from a run than with a cold one at Jekyll Brewing on Marconi Drive! Our friends from Altra will be on hand with demo pairs of the Escalante 3 & Torin 6. Don't miss out on a fun time with this awesome group!
---
ALWRLD Group Run
Alpharetta - Saturday, July 23, 7:30 am
Have you heard of ALWRLD? Whether you have or not, come join us for a Saturday morning run with ALWRLD, they're a running apparel company that is designed for fit and function without sacrificing aesthetics and comfort, while reducing the impact on our planet through thoughtful and responsible use of sustainable and recycled fabrics. ALWRLD is currently in stock at our Alpharetta location. Stick around after the run and refuel with some pancakes.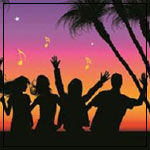 Summer Steamer 10k/5k
July 16th - Kennesaw, GA
This is race #2 in the Locomotive Series. Heat up the race on these blazing fast courses, then cool off with some great summer fun! The post-party will be a block party with music, ice cream trucks, and great summer fun for the whole family!
All finishers receive an awesome train car finisher medal - the 2nd piece in the Train Series Medals! Register online.
---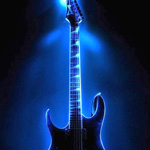 For Those About To Run We Salute You 5k
July 30th - Kennesaw, GA
There is nothing better than rock n roll music from the 70s and 80s, and we want to pay tribute to that! So we put together a-rockin' good time for you! This run captures all the fun things you know and love from that time.
The Lip Sync Battle Contest Songs! This is going to be FUN! The girls get to go first with their best rendition of "I Love Rock n Roll". Then the guys are up next with "Don't Stop Believin' ". The best from each song will then battle it out as a duet - "Paradise By the Dashboard Light".... the winner takes home a cool $100!! Who's going to win? It could be YOU! Sign up now and join the rock n roll party! Register
online
.
---

Button Down Dash
Whether you are a runner, walker, or just enjoy cheering on the runners, the entire community is invited to join the Gwinnett Chamber in its efforts to
support an active lifestyle as well as local organizations. Created to help drive the greater Gwinnett County area toward becoming the most active community in the state of Georgia. Register online.