---
Enjoy The Outdoors!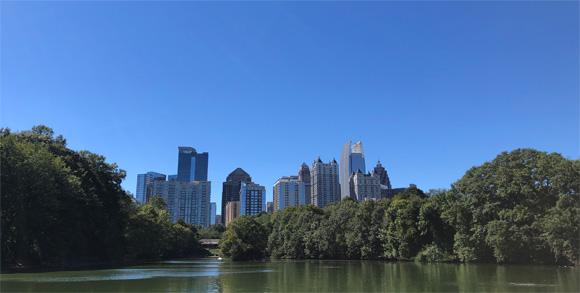 WOW! The weather has been incredible since Wednesday afternoon. Cool temps & low humidity! You don't have to be a runner to take advantage of being outdoors. Do yourself a favor and take some time to go outside, even if it's just a quick walk around the block. If you work from home, take a lunch break and walk around your neighborhood. If you're in the office, walk to a neighborhood restaurant for lunch and sit outdoors.
For those a bit more adventurous, take a day trip to the North Georgia Mountains for a hike or run this weekend. Fall is a great time to pick up trail running and if you're looking for a trail race there are a few options including our own Big Peach Farm To Trails. Also, check out the latest podcast with our resident coach and Director of Marketing, "D2", with his tips to get started in trail running. Check out the show notes for links to trails and other resources to get you started!
---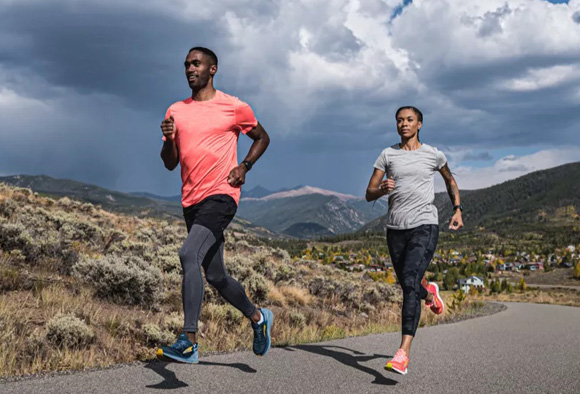 Blog: Altra Torin 5 Review
The Altra Torin 5 was recently introduced and many of our Guest Advocates had the opportunity to test out and review the new update. We'll share the good and the bad in this honest review of this updated model. Read more!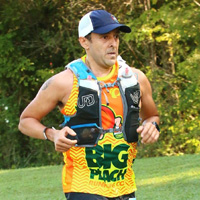 Ep. 114 - The RUNATL Podcast Intro To Trail Running
The RUNATL Podcast is hosted by Big Peach Running Co. Founder, Mike Cosentino, and Director of Marketing, Dave "D2" Martinez. This week on the RUNATL Podcast "D2" goes solo and provides an introduction to trail running. Learn about the gear you need to get started and where to find trails in the Atlanta area. If you are new to trail running or have an interest in getting started, this episode is for you!
Listen to the latest episode here.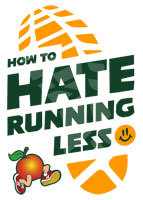 How To Hate Running Less
Marietta - Wednesdays, 6:30 pm

We get it. Some folks don't like running. At times, it can feel clunky, jarring, and uncomfortable. That's why we're offering "How to Hate Running Less," a 30-minute FREE class with basic instruction, simple drills, and light running designed to change the way running feels and, hopefully, make it feel lighter, smoother, and EASIER. It's open to everyone (Walkers, Runners, Kids). Come ready for light drills and running outside in our East Cobb location.


Cochran Mill 25k & 14k Trail Race
October 23rd - Palmetto, GA
Only 25 miles from downtown Atlanta, Cochran Mill Park is located in Chattahoochee Hills, Georgia. Here you will see over 800 acres of woods, fields, streams, waterfalls, huge boulders, rock outcrops, wildflowers, mountain laurel, wildlife, and three historic mills. This hidden gem has never had a race of any kind until now. Register online.
---

Have A Nice Day 5k
October 24th - Canton, GA
Enjoy 70's themed fun throughout, from 70's music to special lighting and black lights, and much more! There will be yummy food trucks to handle your munchies, a "psychedelic" glow tent to take awesome photos in and other surprises!
DRESS to IMPRESS! Take part in our costume contest and win cool prizes! So put on your best flower power outfit, or your platform shoes / go-go boots and have fun! Register online.
---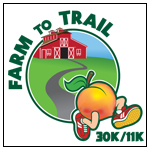 Big Peach Farm To Trail 30K/11K

October 30th - Blue Ridge, GA
This event is perfect for those looking for a challenge but not quite ready to jump into an Ultra distance. After completing this race, we're sure you'll want to explore longer distances. Be prepared for some climbs and moderately technical trails as well as some nice descents! The race starts at Charlie Creek Farms, home to our founder, Mike Cosentino. The course takes you on sections of the Benton MacKaye and Aska Trail System. This course is limited to 250 participants. Register online.

Rock N it Run5k
Marietta - September 30th, 3 pm - 7 pm

Run, Walk, or Roll 5k

Fast and Furriest 5k
Alpharetta - October 2nd, 12 pm - 3 pm