---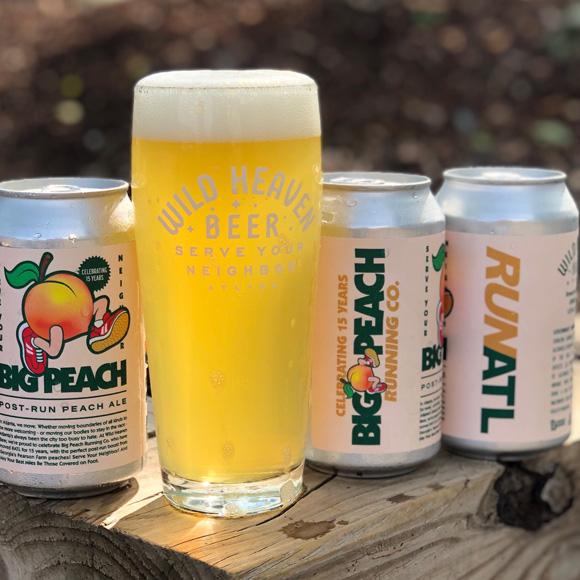 David
That's right, time is running out! This is the last week to register for Peachy's 15th Anniversary Virtual 15K Run. For those of you attending Peachy's Pedestrian-Active Party, you'll be treated to our collaboration with Wild Heaven Brewery - "Big Peach Post-Run Peach Ale" (must be 21 years old). The celebration will take place at Wild Heaven's new location in the West End. It's almost sold out so don't miss out on the party of the year!
Peachy's 15th Anniversary Virtual 15K Run!!
It's Here!!! Peachy's Virtual Run/Walk 15k for Lifeline Animal Project will help keep you moving all summer long! Register now, as space is limited - - and the benefits are substantial! For just $15.00 for this virtual 15k to help celebrate BPRC's 15th Anniversary (that's a lot of 15s!), you get a spectacular medal, complimentary entry into Peachy's Pedestrian-Active Party with Wild Heaven Brewery (including food and a beverage), a cool koozie, a coupon worth the entry fee and so much more! All proceeds benefit our friends from Lifeline Animal Project. Please click this link to register. You'll see there is both an option for picking up your packet in-person at any of our stores (or at the party) or having it shipped to you ($10.00 extra). In advance, THANK YOU for your support of Lifeline, BPRC and a pedestrian-active lifestyle in and around Atlanta!!! (More information)
---
Back In Stock!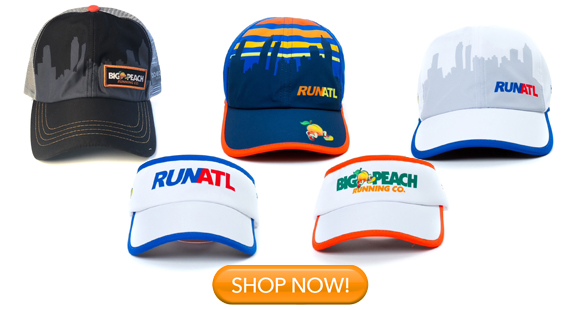 Our popular hats and visors are back in stock and available in-store & online! We even added a new soft technical trucker hat and upgraded our RUNATL Navy Elite Running Hat with laser cut holes to help with venting in the back. Pick yours up today!
---
Ep. 58 - The RUNATL Podcast with Guest Tim Schroer
The RUNATL Podcast is hosted by Big Peach Running Co. Founder, Mike Cosentino, and Director of Marketing, Dave "D2" Martinez. This week on the RUNATL Podcast we sit down with Tim Schroer of Dirty Spokes Productions.
More details and show notes are available
here
.

Kennesaw Fall Training Event
Kennesaw - July 27th, 7:30 am
Are you running Fall 5k, 10k, half or full marathon? If so, then join us as we help you prepare for your next race! This is a free training group for beginners and seasoned veterans. We will have preplanned routes, distances, and hydration available. So whether you are walking or running we hope to see you! RSVP here.
---
Marietta - July 25th, 6:30 pm
Lace-up your running shoes for a mid-season run clinic. We will give you tips to maintain your training momentum to reach those endurance goals. If you are in a slump, we will motivate you to get back on track fast! This clinic is also perfect for any level of runner looking for a boost for their training before a late summer or fall event. RSVP here.
---
Adult Recess with November Project & Big Peach
West End - July 26th, 6:30 pm

Join November Project and Big Peach Running Co. for a night of "adult recess" at the Westside BeltLine/Monday Night Garage. We'll play some old school playground games, tag, and just hang out! Everyone is invited and it's FREE!
We'll have some giveaways and there will be plenty of options for food and beverages at Monday Night Garage, etc. RSVP here.
Midtown - August 10th, 7:30 am

Moms and dads, Join our Midtown team for a 4-mile stroller run! This run is less about watch time and more about getting out of the house, being active with your kids, and socializing with other active parents in the community. See you there, bright and early! RSVP here.
Here is a list of upcoming store group runs. Check out our full
social run schedule
. There's always fun on the run for everyone.


| | |
| --- | --- |
| FREE Fundamentals Class | TransFORMed Running Engaged ($50) |
| | |
Learning these principles will help transform your running into a more efficient & injury-free experience! Perfect for runners of all paces and abilities.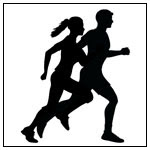 Maria's Ultra Summer Spectacular

August 18th - Kennesaw, GA - 7:00 am

Want to run your FIRST Ultra? Your FASTEST Ultra? Your EASIEST Ultra? Then sign up for Maria's Ultra Summer Spectacular! Run 41 laps or 26.65 miles, making it .43 miles longer than a full marathon! So if you can run a marathon, you too can become an ultra runner!!
We will have a killer aid station, plenty of fluids, music, and a lot of fun with family and friends! The race will be limited to only 75 people so we do expect a pretty quick sellout! Plan on spending a fun summer morning with us on Maria's trail! Register online.
---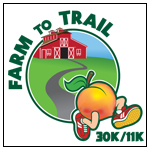 Big Peach Farm To Trail 30K/11K
November 2nd - Blue Ridge, GA - 8:30 am
Big Peach Running Co. is proud to sponsor a new Dirty Spokes Productions trail race in Blue Ridge, GA! Be prepared for some climbs and moderately technical trails as well as some nice descents! The race starts at Charlie Creek Farms, home to our founder, Mike Cosentino. The course takes you on sections of the Benton MacKaye and Aska Trail System.
Participants are limited to 250 so sign up now for the 1st Annual Big Peach Running Co. Farm To Trails 30K/11K!