---
We're Open In Cartersville!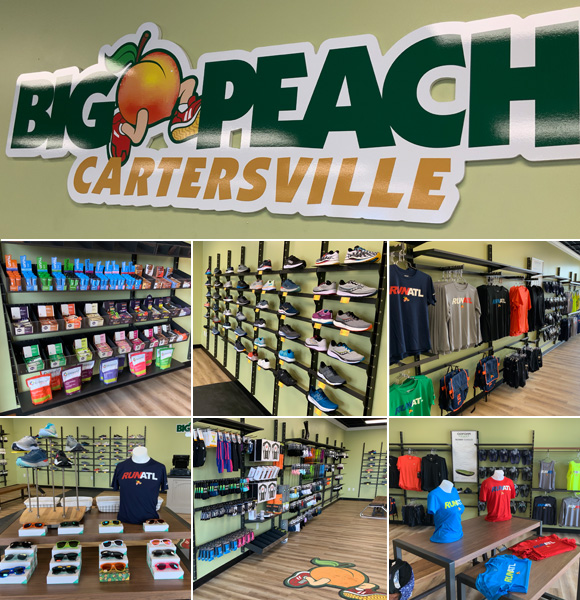 The rumors are true! We are now officially open in Cartersville. We want to take this opportunity to welcome the new team to the Big Peach Running Co. family. We also want to invite everyone in Cartersville and the nearby areas to stop in and let us help you get into some comfortable shoes or assist you with any other items that will make your running, walking, hiking, or fitness activity more enjoyable! Here's our address and phone number below.
402 East Church St.
Suite 107 & 108
Cartersville, GA 30121
---
FREE RUNATL Fall Half Marathon Training
Big Peach Running Co. is excited to announce that we'll once again offer a FREE 12-Week half marathon
training program this Fall. (Can you believe it's time to start thinking about Fall?) The training will target a Thanksgiving Day Half Marathon. We are offering group runs from our stores while maintaining COVID-19 protocols. Check out the Social Run schedule on our website. The program is open to everyone and is designed to get beginners and intermediate runners across the finish line
. We'll provide a fun, supportive environment and team members that can help you achieve your goals along the way. The program starts the week of September 6th and is open to all abilities. It's our way of giving back to the running community for your continued support! Registration closes on September 17th.

---
Ep. 112 - The RUNATL Podcast with The Doctors of Running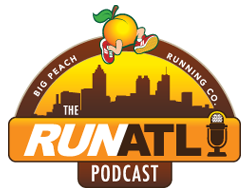 The RUNATL Podcast is hosted by Big Peach Running Co. Founder, Mike Cosentino, and Director of Marketing, Dave "D2" Martinez. This week on the RUNATL Podcast we sit down with the Doctors of Running. We discuss injuries and discomfort but we also talk about cool products and why as shoe reviewers they focus on how shoes may work for different types of runners. Listen to the latest episode here.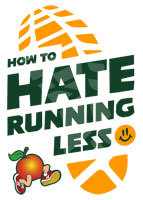 How To Hate Running Less
Marietta - Wednesdays, 6:30 pm

We get it. Some folks don't like running. At times, it can feel clunky, jarring, and uncomfortable. That's why we're offering "How to Hate Running Less," a 30-minute FREE class with basic instruction, simple drills, and light running designed to change the way running feels and, hopefully, make it feel lighter, smoother, and EASIER. It's open to everyone (Walkers, Runners, Kids). Come ready for light drills and running outside in our East Cobb location.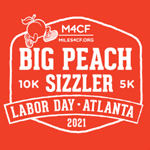 Big Peach Sizzler 5K/10K
September 6, Brookhaven, GA
Start with a runner and walker-friendly course following Peachtree Rd. from Chamblee to Buckhead. Then celebrate your Finish with food from the Flying Biscuit Café, on-site vendors, and more. Gender-specific tech shirts and custom finisher medals for all. Extra benefits for groups of 5 or more. Your miles mean more. All proceeds benefit Miles for Cystic Fibrosis.
Online

registration closes on September 3rd

. In-store registration is available during race number pick-ups.
---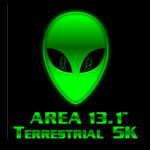 Area 13.1 Half Marathon & 5K
September 11, Roswell, GA
It's 2021 and we are back and better than ever. On September 11 at 7 pm come escape the alien invasion at the Area 13.1 and Terrestrial 5k. The course is fast, flat, and covers miles of roads, trails, and boardwalks with scenic views of the mighty Chattahoochee River. After the race, you can celebrate your escape while listening to the live tunes of 40Hz and enjoying food trucks and a free beer from Gate City brewery for runners 21 and older. Register online.

Big Peach Sizzler 5k/10k
Decatur - August 31st, 3 pm - 7 pm
Big Peach Sizzler 5k/10k
Alpharetta - September 1st, 3 pm - 7 pm
Big Peach Sizzler 5k/10k
Kennesaw - September 2nd, 3 pm - 7 pm
Big Peach Sizzler 5k/10k
Marietta - September 3rd, 3 pm - 7 pm
Big Peach Sizzler 5k/10k
Brookhaven -

September 4th, 10 am - 5 pm

Boston Bound
Suwanee- September 4th, 3 pm - 6 pm
Labor Day 5k/10k/15k
Kennesaw - September 5th, 1 pm - 4 pm