---
Our Softest RUNATL Shirts!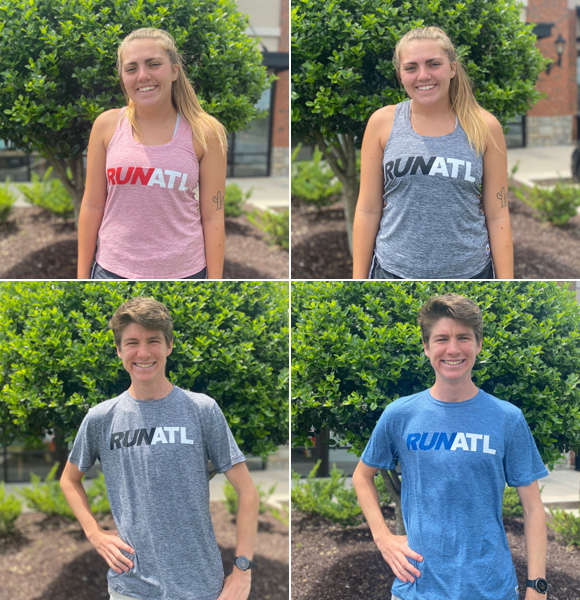 We keep outdoing ourselves! We just sourced these great tees and tanks for our RUNATL collection. These are by far the most comfortable tees in our 17-year history! They are buttery soft, lightweight, and sweat-wicking. Absolutely perfect for your run through our heat, hills, and humidity. They're now available at all Big Peach Running Co. locations and online!

---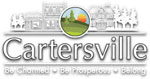 New Location!
We're growing and expanding further into North Georgia! We are in the process of opening our eighth location in Cartersville, GA. The location is currently being built out and we're planning on opening in late August or early September. Stay tuned for more details. In the meantime, we're looking for team members for this location and others. So if you want or someone you know is passionate about being active, see below and apply for one of many open positions!
---
If you're looking for a great place to work, love being active, enjoy working with others and having fun, then Big Peach Running Co. is the place for you!
Our Alpharetta, Brookhaven, Cartersville, Decatur, Kennesaw, Midtown

, &

Suwanee locations are looking for outgoing & enthusiastic Peaches to represent everything that is great about living a "pedestrian-active lifestyle". Must be available to work weekends. Take a look at our online application and send us your resume.
The RUNATL Podcast is hosted by Big Peach Running Co. Founder, Mike Cosentino, and Director of Marketing, Dave "D2" Martinez. This week on the RUNATL Podcast Mike goes solo and shares tips to keep you running the rest of the year. This episode will get you motivated if you just finished your first 10k and you're wondering what's next? Listen to the latest episode here.
---

FREE RUNATL Labor Day 10K Training
Big Peach Running Co. is excited to announce that we'll once again offer a FREE 8-week 10K
training program this summer. It will remain largely virtual but we are offering group runs from our stores while maintaining COVID-19 protocols. Check out the Social Run schedule on our website. The program is open to everyone and is designed to get beginners and intermediate runners across the finish line
. We'll provide a fun, supportive environment and team members that can help you achieve your goals along the way. The program starts the week of July 12th and is open to all abilities. It's our way of giving back to the running community for your continued support! Registration closes on July 23rd.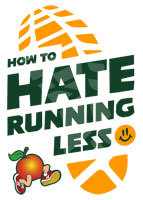 How To Hate Running Less
Marietta - Wednesdays, 6:30 pm

We get it. Some folks don't like running. At times, it can feel clunky, jarring, and uncomfortable. That's why we're offering "How to Hate Running Less," a 30-minute FREE class with basic instruction, simple drills, and light running designed to change the way running feels and, hopefully, make it feel lighter, smoother, and EASIER. It's open to everyone (Walkers, Runners, Kids). Come ready for light drills and running outside in our East Cobb location.
---
Alpharetta - August 1st, 7:30 am
You're invited to this women's focus clinic leading to the Alpharetta Women's Half Marathon. There will be a run followed by a light brunch, before the clinic. The clinic will include a Physical Therapist, a Nutritionist, a representative from Trail Sisters, and a representative from the Alpharetta Women's Half Marathon/Charge Running Team. There will be an opportunity to demo products from Altra and Koala Clip.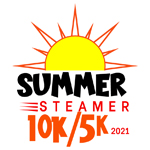 Summer Steamer 10K/5K
July 17th - Kennesaw, GA

Run either of the two blazing fast course options and finish to a post-party filled with all the things you love about Summer all wrapped up into one fun morning, including great summertime jams, refreshments, and more! Not ready to run "live" yet? No worries! Sign up for the Virtual option, run anywhere in the country, and have your swag shipped to your doorstep
All finishers will receive an awesome shirt and finisher medal – the 2nd Locomotive Train piece in the series! Register online.
---
Endeavorun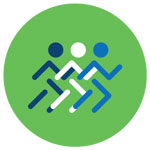 August 5 - 8, Boulder, CO
Endeavorun is a 3-day running retreat for individuals looking for a runcation that will improve their running! Spend your time in scenic Boulder, Colorado with world-class coaches, dietitians, and elite athletes. Your scenic runs around Boulder will include workshops with experts in sports nutrition, strength training, biomechanics, and sports psychology. So much more for those looking to take their training to the next level. Use code" BIGPEACH" and receive a $100 Big Peach Gift card so you can pick up new gear for your trip! Register online.
---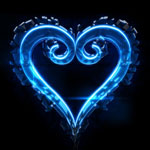 Glow It Up Blue 5k/1k
August 14 - Kennesaw State University
Glow it up BLUE and support Autism awareness! You'll glow blue with blue lights and effects, and more! Add in several music stations on the course, and a huge post-party, and you are sure to have a great time! This year's event will be held at its new home - Kennesaw State University - and on a new course that has never been used before. All participants will receive an awesome shirt, glow items, and a custom finisher medal! A virtual option is also available. Register online.
---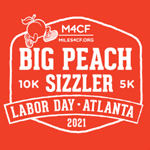 Big Peach Sizzler 5K/10K
September 6, Brookhaven, GA

This Labor Day tradition is back with a point-to-point 5k & 10k course. The 5k starts at the Brookhaven MARTA station while the 10k starts at the Chamblee MARTA station. Both races finish in Buckhead for one of the flattest and fastest courses in the area! There will be a finish line festival as in previous years! A virtual option is also available and all race proceeds benefit Miles for Cystic Fibrosis.
Register online.

Summer Steamer 10k/5k


Kennesaw - July 16th, 5 pm - 8 pm