Before We Get Into The Fun...
Time For A Little Shameless Self-Promotion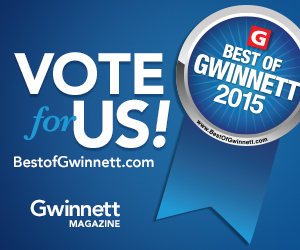 BPRC Suwanee has been nominated for Best of Gwinnett as Best Sporting Goods Store in the Sports and Recreation category. Voting is open until November 16. Click here to cast your vote. Thank you!
---
Visualize Success
Midtown - November 18, 6:30pm
Everyone learned a lot and had a blast when

John and Abby Keenan from Intrepid Performance Consulting taught us how performance is impacted by our thoughts. Their next clinic is about imagry, often considered the #1 mental skill used by elite athletes. Learn about the mind-body connection, strengthen awareness of your five senses, and discover how to mentally map an upcoming race. Train for your next big run by using your mind!
---
Free Barre3 Workout
Brookhaven - November 18, 8:00pm
We're having another great Barre3 after-hours workout! After our Brookhaven store closes for the evening on

Wednesday, November 18th, the fun begins! The Barre3 workout incorporates exercises and moves from Yoga, Pilates, and dance. All movements are low-impact and designed to burn fat, build muscle and break through plateaus.
---
Visualize Success Too!
Decatur - November 20, 6:30pm
Picture it - the next BPRC Decatur Friday Night Happy Hour Clinic! That's right, John and Abby are bringing their helpful sports psychology clinic to Decatur too!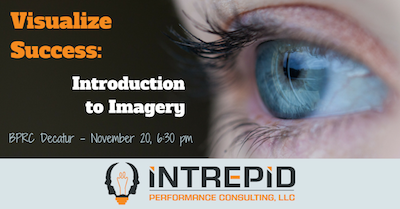 ---
Thanksgiving Is Almost Here!
All BPRC stores will be closed on November 26th. We'll be back with regular store hours on Friday, November 27th. (We have a really cool Black Friday plan in place. More info coming soon.)
The rest of our holiday schedule:
Sunday, December 20th, open from 12-4 (Rare Sunday hours!)

Thursday, December 24th, open from 10-4

Friday, December 25th, closed

Thursday, December 31st, open 10-4

Friday, January 1st, closed

---
Group Run News
Here are a few highlights of upcoming store group runs. Check out our full group run schedule. There's always fun on the run for everyone.
Kennesaw: Tues. 11/10 6:30pm - Food Run To Marietta Square! Run from the store to Marietta Pizza for a bite. We'll give you a ride back when the fun is done!
Suwanee: Tues. 11/10 6:30pm - Meet & greet with the Gotta Run Kids program
Midtown:

Sat. 11/14 7:30am

- Run a portion of the Thanksgiving Day Half Marathon course. 3, 5, 9, and 11 mile options