---
Grand Re-Opening Celebration!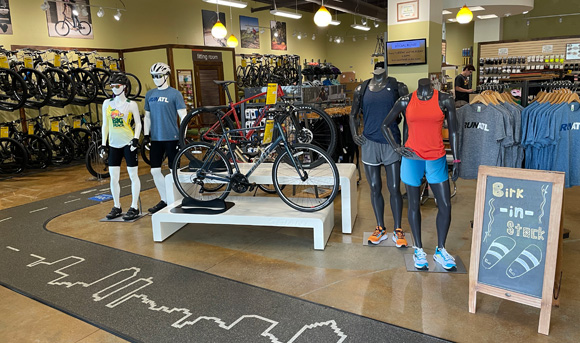 You're invited to the Grand Re-Opening of our Brookhaven location, Big Peach Ride + Run! We've got demo runs, bike rides, clinics, offers, giveaways, and plenty of FUN!
The fun kicks off Saturday (7/31) morning at 8:00 am with a 5k group run (no drop) and the opportunity to demo shoes from a variety of brands. For those wanting to run longer, we'll have courses and cue sheets available. After the run, enjoy some coffee and a bite with us.
At 9:00 am, cyclists can join the no-drop group rides (7-mile & 14-mile) around Brookhaven led by the Brookhaven Bike Alliance!
Click on the RSVP link for all the details. RSVP now!
---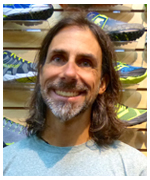 Ep. 109 - The RUNATL Podcast: Getting Started, Staying Strong, & Sticking With It
The RUNATL Podcast is hosted by Big Peach Running Co. Founder, Mike Cosentino, and Director of Marketing, Dave "D2" Martinez. This week on the RUNATL Podcast Mike goes solo and shares tips to keep you running the rest of the year. This episode will get you motivated if you just finished your first 10k and you're wondering what's next? Listen to the latest episode here.
---

FREE RUNATL Labor Day 10K Training
Big Peach Running Co. is excited to announce that we'll once again offer a FREE 8-week 10K
training program this summer. It will remain largely virtual but we are offering group runs from our stores while maintaining COVID-19 protocols. Check out the Social Run schedule on our website. The program is open to everyone and is designed to get beginners and intermediate runners across the finish line
. We'll provide a fun, supportive environment and team members that can help you achieve your goals along the way. The program starts the week of July 12th and is open to all abilities. It's our way of giving back to the running community for your continued support! Registration closes on July 23rd.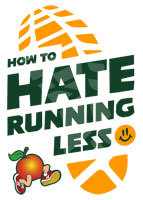 How To Hate Running Less
Marietta - Wednesdays, 6:30 pm

We get it. Some folks don't like running. At times, it can feel clunky, jarring, and uncomfortable. That's why we're offering "How to Hate Running Less," a 30-minute FREE class with basic instruction, simple drills, and light running designed to change the way running feels and, hopefully, make it feel lighter, smoother, and EASIER. It's open to everyone (Walkers, Runners, Kids). Come ready for light drills and running outside in our East Cobb location.
---
Alpharetta - August 1st, 7:30 am
You're invited to this women's focus clinic leading to the Alpharetta Women's Half Marathon. There will be a run followed by a light brunch, before the clinic. The clinic will include a Physical Therapist, a Nutritionist, a representative from Trail Sisters, and a representative from the Alpharetta Women's Half Marathon/Charge Running Team. There will be an opportunity to demo products from Altra and Koala Clip.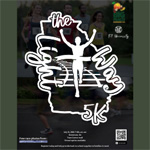 Light The Way 5k
The "Light The Way 5K" is a way to bring the community together to show unity and love. The aim is to promote mental, physical, nutritional, and financial health and provide a space for local and non-local organizations to be of service to the community. A portion of the proceeds will go towards providing school supplies and other important essentials to the community on the day of the event. A virtual option is also available. Register online.
---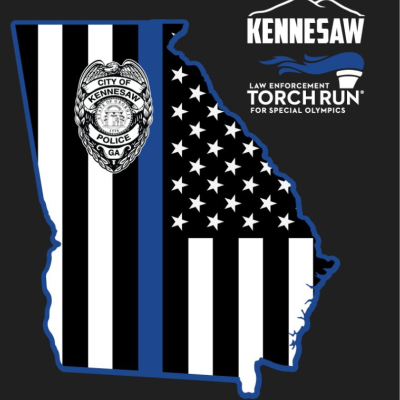 Law Enforcement Torch Run 5k
August 14th - Kennesaw, GA

Over the past four decades, law enforcement, through the Law Enforcement Torch Run® for Special Olympics has worked to improve the lives of individuals with intellectual disabilities. We have witnessed acts of kindness, leadership, and perseverance from the 110,000+ members of the law enforcement community from around the world, at tens of thousands of events in support of our athletes. This race is part of the Kennesaw Grand Prix Series.
Register online.
---

Run The River 5k/10k
August 14th - Roswell, GA

Enjoy a scenic run/walk along the Chattahoochee River as you join your fellow runners & walkers in the 20th Annual Choate Construction Run the River 5K & 10K Run, 5K Walk, 1M Fun Run benefiting HomeStretch, Inc. Proceeds are used to continue HomeStretch Inc.'s mission of providing housing, hope, and life skills to homeless families. This is a fast, flat, USATF certified course (5K & 10K) or you can just enjoy a leisurely stroll along the Chattahoochee River. Register online.

Max's Moon Run
Suwanee - July 23rd, 4:30 pm - 7 pm