---
Big Peach Ride + Run Website!
Last month we had our Grand-Reopening of our Brookhaven location and now we have a new website specifically showcasing the bikes and brands that we carry. You can directly visit the Big Peach Ride + Run website or simply click the "Shop" menu on our main site and select bikes. You can now easily view our bike inventory online and see what's in stock. We look forward to helping you find the right bike and fit for you!
---
Cartersville Grand Opening!
September 18th, 8:00 am - Cartersville, GA
You are invited to the Grand Opening festivities at our new Cartersville location. Expect fun, food, & giveaways! We'll have several brands including Asics, Brooks, Hoka, Mizuno, New Balance, On, & Saucony with demo shoes for you to try on before, during, or after the run. We'll have plenty of food and giveaways along with a group run to kick off the morning. RSVP here.
---
FREE RUNATL Fall Half Marathon Training
Big Peach Running Co. is excited to announce that we'll once again offer a FREE 12-Week half marathon
training program this Fall. (Can you believe it's time to start thinking about Fall?) The training will target a Thanksgiving Day Half Marathon. We are offering group runs from our stores while maintaining COVID-19 protocols. Check out the Social Run schedule on our website. The program is open to everyone and is designed to get beginners and intermediate runners across the finish line
. We'll provide a fun, supportive environment and team members that can help you achieve your goals along the way. The program starts the week of September 6th and is open to all abilities. It's our way of giving back to the running community for your continued support! Registration closes on September 17th.

---
Ep. 113 - The RUNATL Podcast with Jay Stephenson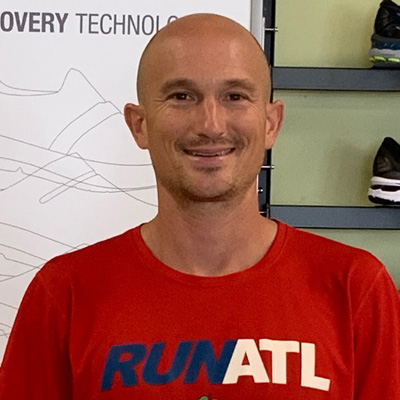 The RUNATL Podcast is hosted by Big Peach Running Co. Founder, Mike Cosentino, and Director of Marketing, Dave "D2" Martinez. This week on the RUNATL Podcast we sit down with our newest team member and coach, Jay Stephenson to talk about cross-country running, mental training, and much more for the student-athlete.
Listen to the latest episode here.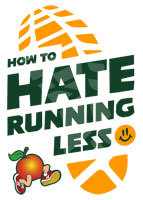 How To Hate Running Less
Marietta - Wednesdays, 6:30 pm

We get it. Some folks don't like running. At times, it can feel clunky, jarring, and uncomfortable. That's why we're offering "How to Hate Running Less," a 30-minute FREE class with basic instruction, simple drills, and light running designed to change the way running feels and, hopefully, make it feel lighter, smoother, and EASIER. It's open to everyone (Walkers, Runners, Kids). Come ready for light drills and running outside in our East Cobb location.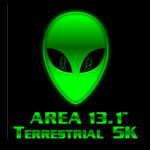 Area 13.1 Half Marathon & 5K
September 11, Roswell, GA
It's 2021 and we are back and better than ever. On September 11 at 7 pm come escape the alien invasion at the Area 13.1 and Terrestrial 5k. The course is fast, flat, and covers miles of roads, trails, and boardwalks with scenic views of the mighty Chattahoochee River. After the race, you can celebrate your escape while listening to the live tunes of 40Hz and enjoying food trucks and a free beer from Gate City brewery for runners 21 and older. Register online.
---

West End Mile
September 12, Atlanta, GA
The 6th running of the West End Mile is on Sunday, September 12th. The West End Mile will also feature a finish line sock giveaway, community school supply drive and park clean-up, and celebratory picnic at Rose Circle Park and the Monday Night Garage! This Run Social Race Series event will run along the Atlanta Beltline Southwest trail and boasts a fast net downhill grade! Register online.
---

Best Dam 5K
November 7th, Cartersville, GA
Bartow County Parks & Recreation is excited to have you join us on November 7th for our inaugural 5K. Enjoy the race surrounded by tall trees, lake vistas, and camping areas, all while seeing what Lake Allatoona and Gatewood Park each have to offer. It's certainly a beautiful view for running, but come back or stick around and make a day of it. Bring a picnic lunch down by the lake water and make the most of it! Register
online
.