---
The Heat Is On!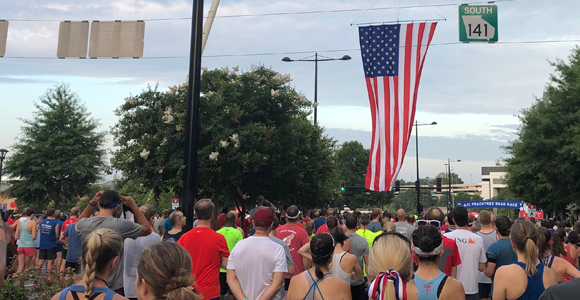 It's officially Summer and the heat is on! This time of year, we live up to Heat, Hills, & Humidity... Welcome To Atlanta!, which you can find on the back of our RUNATL Shirts. This is the week to pick up the essentials for the "Peachtree" at any Big Peach Running Co. location. Later this week is the Peachtree Health & Fitness Expo at the Georgia World Congress Center. Big Peach On Wheels will be at the expo for your last-minute race needs like nutrition, hydration, and other accessories. For your shoe and apparel needs, you'll need to visit one of our stores.
Peachtree Health & Fitness Expo
The Peachtree Health & Fitness Expo presented by Publix will take place July 2 - July 3 from 10 a.m. - 6 p.m. in Hall C4 of the Georgia World Congress Center.
---
Adistar Peachtree Road Race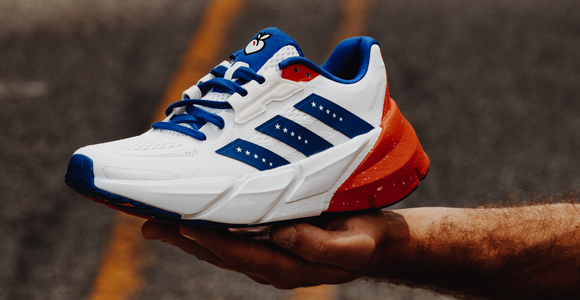 Pick up the official Atlanta Journal-Constitution Peachtree Road Race shoe at our Alpharetta, Cumming, Kennesaw, and Midtown locations and online. We have a limited quantity and in previous years, we've sold out before race day so don't delay! The Adistar offers a mix of cushioning, support, and propulsion. The forefoot rocker design provides a feeling of forward propulsion for a smooth ride and endless miles. Get yours today!
The Big Peach Ride + Run Podcast with Functionize Health
You're invited to join us live (via Facebook) as we have a conversation for our next podcast with Lauren Jake with Functionize Health, a local physical therapy clinic. They'll share their one-on-one personal holistic approach which centers around not just treating the symptoms but treating the whole person. This approach ensures optimal healing and health to reduce recurring injuries.
Whether you are an athlete progressing towards peak performance, parents looking to keep up with your kids, believe age is just a number, or simply want to get back to your active lifestyle again, you'll want to tune into this episode!

The Cartersville Thursday night run is at Drowned Valley Brewing.
Join us every Wednesday night for a group ride around the Brookhaven area. The ride will be led by members of our team and the Brookhaven Bicycle Alliance. The rides are open to all abilities with 13-mile & 20-mile routes. Post-ride, we'll gather at Hob Nob in Town Brookhaven for some post-ride food and drinks. Come on out and meet members of our team and the Brookhaven Bicycle Alliance. With warmer temps and longer days, it's a perfect time to enjoy a ride outside!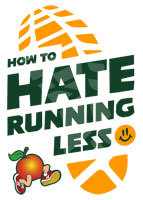 How To Hate Running Less
Marietta - Wednesdays, 6:30 pm

We get it. Some folks don't like running. At times, it can feel clunky, jarring, and uncomfortable. That's why we're offering "How to Hate Running Less," a 30-minute FREE class with basic instruction, simple drills, and light running designed to change the way running feels and, hopefully, make it feel lighter, smoother, and EASIER. It's open to everyone (Walkers, Runners, Kids). Come ready for light drills and running outside in our East Cobb location.
---
Big Peach Running Co. - Cumming Grand Opening!
Cumming - July 9th, 8:00 am
Save the date and join us for the Grand Opening of our Cumming location, formerly North Georgia Running Co.! The morning will kick off with a group run followed by a celebration with some of our vendors including Adidas, Altra, Balega, Brooks, Mizuno, & Saucony! We'll have several demo shoes for you to try out plus, breakfast treats, a coffee bar, gift with purchase, raffles, and so much more!
---
Run Free Cross Country Camp
Young Harris, GA - July 11th-15th
Middle School and High School athletes, come join this fun-filled, epic week on some of the most iconic trails in North Georgia and North Carolina! Workshops on form, race strategy, goals, nutrition, and more. There will be adventure challenges, local outings, and some really cool time with an elite coaching staff! Register now!
---
Brooks Glycerin 20 Demo Run
Marietta - Tuesday, July 12th, 6:30 pm
Our Brooks Guru will be joining the Marietta Tuesday night social run and he's bringing the new Brooks Glycerin 20 for you to try out! There will be post-run drinks and snacks. Play some "Wheel of Brooks" trivia for some prizes!


Run White & Blue 9k/5k
July 4th - Alpharetta, GA
Start your Independence Day off with our 5k, 9k, or 1k Fun Run! Join us for our Run, White & Blue July 4th race at Halcyon! This year's course will include a newly renovated section of the Big Creek Greenway. This is a family-friendly event and all of our events are walker-friendly! Virtual options are also available. Register online.
---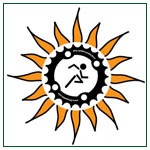 Dirty Spokes - Sawnee Mountain
July 9th - Cumming, GA
This is race #8 and the final one of the Dirty Spokes Trail Run Series! The course is beautiful and offers something for every runner truly wishing to "ditch the city". Nestled in the woods of suburban Atlanta lies a true gem. A well-groomed system of trails with gentle slopes and beautiful scenery will leave you breathless. Register here.
---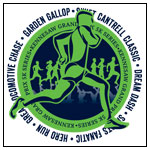 Downtown Dash
July 9th - Kennesaw, GA

Welcome to the third race of the series! It is the inaugural year for this beneficiary but it is still the same familiar course you all know and love!
Presented by The Downtown Merchants Association benefiting downtown improvements. Register online.
---
For Those About To Run We Salute You 5k
July 30th - Kennesaw, GA
There is nothing better than rock n roll music from the 70s and 80s, and we want to pay tribute to that! So we put together a-rockin' good time for you! This run captures all the fun things you know and love from that time.
The Lip Sync Battle Contest Songs! This is going to be FUN! The girls get to go first with their best rendition of "I Love Rock n Roll". Then the guys are up next with "Don't Stop Believin' ". The best from each song will then battle it out as a duet - "Paradise By the Dashboard Light".... the winner takes home a cool $100!! Who's going to win? It could be YOU! Sign up now and join the rock n roll party! Register online.