---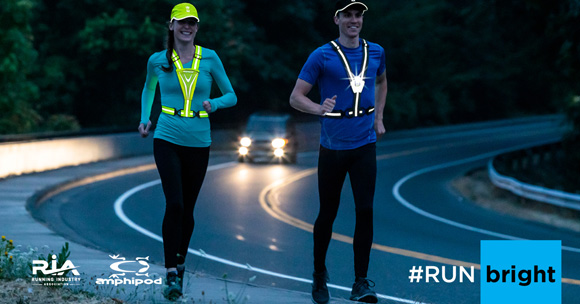 It's time for change and we're referring to the time change and the end of Daylight Saving! On Sunday, November 1st at 2 AM, we move the clocks back one hour gaining an extra hour. We've already noticed shorter days but the time change means that it will be dark during the evening drive home from work for most people. This time of year always puts runners & walkers in danger if you're not seen by drivers. We recommend that you make yourself visible by wearing bright colors, using reflective items, and illumination through a headlamp or flashlight. We recently covered this topic with our Fall RUNATL Training program participants and you can watch it here.
---
RUNATL Virtual Fashion Show
October 28th at 8:15 pm is the date and time, the place is Facebook! As we can't do a live in-person fashion show as we've done in previous years, we're doing it virtually and you're invited. For those that tune in, you'll be the first to see our new Fall RUNATL collection, which includes, long sleeves tops, tights, pants, and pull-overs. The items will be available for purchase online shortly after the event and the following day in stores. Sign up and you'll receive an email prior to the event as a reminder. After the event, you'll receive an email with a special discount code that will be valid for a limited time.

---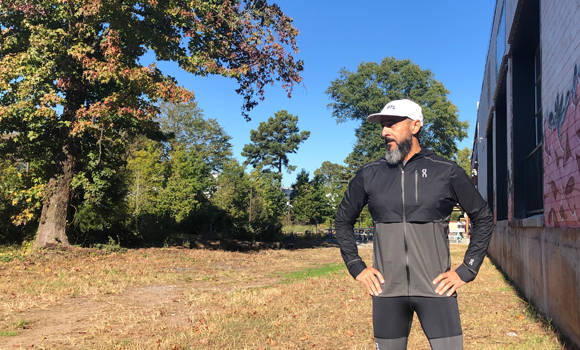 Blog Post: On Running Apparel Review
Big Peach Running Co. is excited to expand our depth of On Running apparel, a Swiss-engineered performance line that feels effortless and built to work with your movement. All the pieces have earned great interest from our Guests as well as from our staff!! Read the full review and check out this premium performance line that is well known for its shoes. Read the full review!
---
Ep. 95 - The RUNATL Podcast with Keith Kelly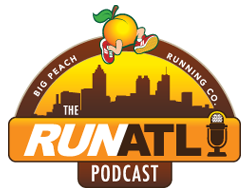 The RUNATL Podcast is hosted by Big Peach Running Co. Founder, Mike Cosentino, and Director of Marketing, Dave "D2" Martinez. This week on the RUNATL Podcast we have 2000 XC National Champion and New Balance Brand Manager, Keith Kelly. In this episode, we let XC student-athletes from Fannin County High School ask the questions, and special co-host, Monica Cosentino handles co-hosting duties with her dad.
Listen to the latest episode here

or any of the additional platforms below

.
| | | | | |
| --- | --- | --- | --- | --- |
| | | | | |


Big Peach On Wheels - Trilith
October 31st, 9 am - 4 pm
Big Peach On Wheels is heading south to the Trilith community! Trilith is the newly rebranded Pinewood Studios and adjacent community. In addition to the residential community, there is also a retail development and restaurants. If you have a specific request, email us in advance at OnWheels@BigPeachRunningCo.com and we'll bring your shoes or any other items down to Trilith. Check the map for directions or input the address into your GPS: 290 Heatherden Ave, Fayetteville GA 30214.

The Kennesaw Grand Prix Series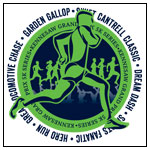 October 31, Kennesaw, GA

Looking for the six races as part of the Kennesaw Grand Prix Race Series? Due to City Event Cancelations and logistical concerns, the Race Committee has opted to postpone the 2020 Kennesaw Grand Prix Race until Saturday, October 31, 2020. We combined all six races and will be hosted a single incredible race on one day in downtown Kennesaw. Register online.
---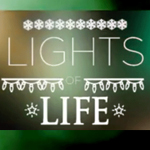 Lights Of Life 5K/1K

November 28, - Marietta, GA
Start - or continue - a new holiday tradition and run the Lights of Life! The 5K run starts at 4:30 pm (Before Sunset) and takes on the beautiful campus of Life University during their annual holiday light show! As the run progresses, the sun will go down and the lights will come on! After the run, stay and enjoy the holiday festivities, with caroling, s' mores and hot cocoa, FREE photography, food and music, and much more, including FREE ENTRY into the Lights of Life! Register online.

October 30th, 10 am - 5 pm

Girls On The Run - Coach's Pick Up

Decatur - October 30th, 12 pm - 2 pm