---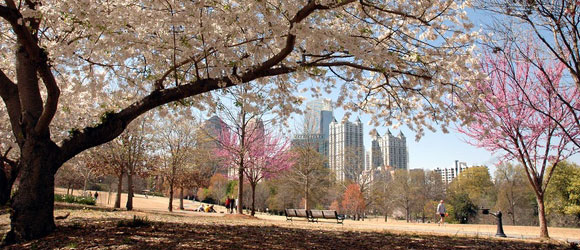 Saturday was the official start of Spring and while temps were cool over the weekend, we start seeing temps warm-up by the end of the week. If the cold weather has kept you indoors now is the perfect time to get outside whether it's for a walk or a run, either will be good for your physical and mental health. Of course, if you're in need of some new gear, we're always available to help. If you're thinking about running the AJC Peachtree Road Race this year, now is the time to start getting active and ready to kick-off your training in early May. Sign up for our FREE RUNATL Summer 10K training program and get some great gear to train in with our V.I.Peachy 10K Training Package (details below).
V.I.Peachy 10K Training Package
Preorder this exclusive package for $219.99 (a $50 savings!) that includes shoes, socks, a water bottle, a hat, a limited custom-designed singlet, and more! You'll need to pre-order this package now and you'll be able to pick it up in the store of your choice the week of May 10th. The best way to secure this limited edition singlet is to pre-order through this package. Availability will be limited after the pre-order.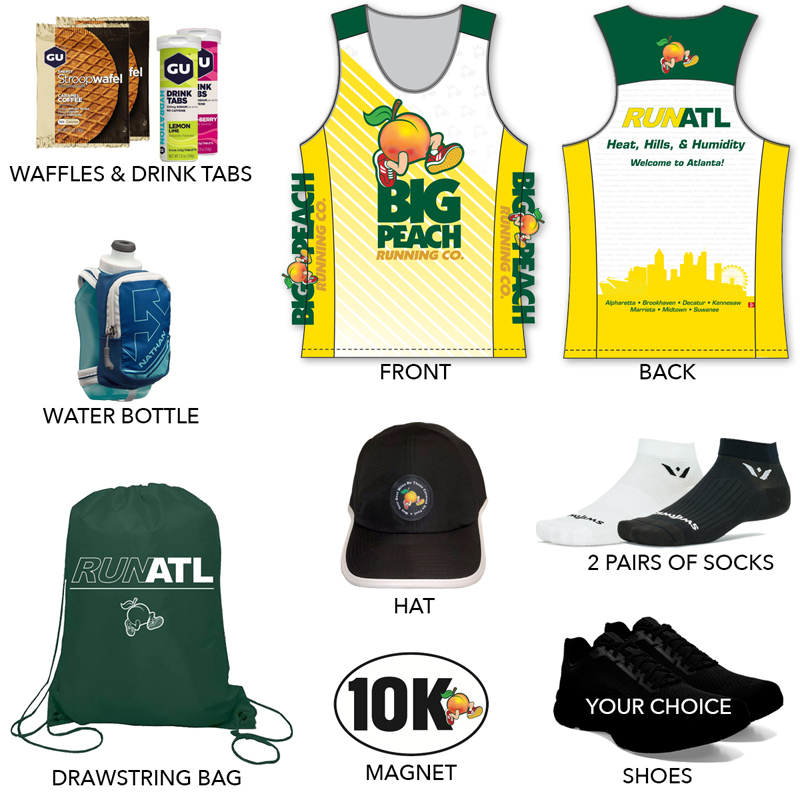 There will be a men's and women's specific singlet. Represent Big Peach Running Co. & RUNATL with this lightweight & breathable top. The back has many of our metro-Atlanta cities and neighborhoods that represent RUNATL subtly faded into the fabric as well as our beautiful and iconic skyline. Participation in the training program is not required. Don't miss out on this highly sought-after package! This offer is open to everyone. Click below for complete details!

The pre-order deadline is April 4th.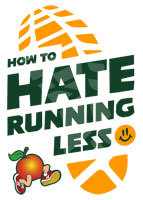 How To Hate Running Less
Marietta - Wednesdays, 6:30 pm

We get it. Some folks don't like running. At times, it can feel clunky, jarring, and uncomfortable. That's why we're offering "How to Hate Running Less," a 30-minute FREE class with basic instruction, simple drills, and light running designed to change the way running feels and, hopefully, make it feel lighter, smoother, and EASIER. It's open to everyone (Walkers, Runners, Kids). Come ready for light drills and running outside in our East Cobb location.
---
FREE RUNATL Summer 10K Training!
Big Peach Running Co. is excited to announce that we'll once again offer a
FREE 8-week 10K
training program this summer. It will remain largely virtual but we are offering group runs from our stores while maintaining COVID-19 protocols. Check out the Social Run schedule on our website. The program is open to everyone and is designed to get beginners and intermediate runners across the finish line
. We'll provide a fun, supportive environment and team members that can help you achieve your goals along the way. The program starts the week of May 10th and is open to all abilities. It's our way of giving back to the running community for your continued support!
Sign up now!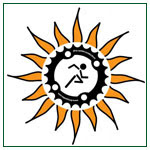 Dirty Spokes - Road Atlanta

March 27 - Braselton, GA
Race #5 of the series is at Road Atlanta in Braselton, GA! Register here.
Big Peach Running Co. is proud to be back as a sponsor to this race series and we're offering a FREE entry* into any of the Dirty Spokes Trail Run Series with the purchase of any trail shoe! We're also offering In-store registration or you can register

online.
*Applies to the January - July Dirty Spokes Trail Run Series.
You must race 6 of the 8 races to qualify for the championship. The more races you run, the more points you accumulate.
---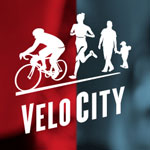 VeloCity 5K/9-Mile
May 1 - Bouckert Farm, Chattahoochee Hills

This event is a fundraiser for the Grady Health Foundation that supports Grady's Frontline Heroes. The races take place on private property with plenty of wide-open spaces. Both courses are relatively flat and on easy trails. Perfect for beginners. This is an all-day family event with plenty of post-race activities. Whether you run, walk, or bike, you don't want to miss this event!