---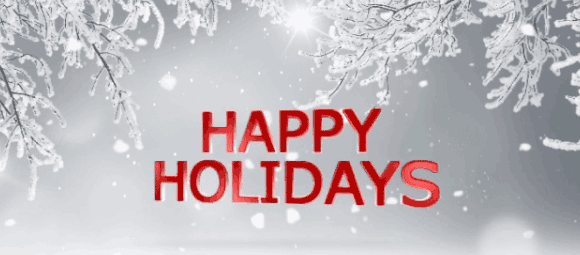 On this joyous occasion, we hope that you are spending it with your loved ones and reflecting on a wonderful year. Many of you reached a milestone this year. Whether it was your first race or a PR, we are happy to have been a part of your journey. The best gift we receive each and every day, are the smiling faces that walk through our doors and hearing about your accomplishments. We want to express our sincere thanks for a great year. We look forward to the New Year and sharing in your journey.
From our Owners - Mike Cosentino, Steve DeMoss, and the rest of the Big Peach Running Co. family, HAPPY HOLIDAYS and a HAPPY NEW YEAR!
Holiday Hours
12/25 - Closed Christmas Day

12/26 - 12/28 Regular Hours 10 am - 8 pm

12/31 Monday (New Year's Eve): 10 am - 4 pm

1/1 Closed New Year's Day

1/2 Regular Hours 10 am - 8 pm
---
It's still not too late to pick up Big Peach Running Co. Gift Cards. Our holiday gift card offer continues through the end of the year!
Spend $200 or more on merchandise and/or gift cards, and we'll reward you with a free BPRC Gift Card amounting up to 20% of your purchase! This sweet deal is available for your in-store as well as online purchases.
Buy $200.00 - $224.99, get a $40 gift card.
Buy $225.00 - $249.99, get a $45 gift card.
Buy $250.00 - $274.99, get a $50 gift card.

FREE Spring Marathon Training Series
Midtown - Starting January 5th - March 9th - 7:30 am
Our Fall training program was so successful, we're doing one for the Spring!
If you have a half marathon or marathon in March or April this program is perfect for you. Even if you're not signed up for a race, you're welcome to join in on the fun (run)! The runs will be
on Saturday
mornings (meet at 7:00 am, run starts at
7:30 am)
and are open to all abilities.
If you can't attend the first week, no problem, just show up the following
Saturday
. The training program starts January 5th
and runs through
March 9th. We'll have monthly clinics that will help prepare you for race day.
Sign up now
for this FREE training program!
---
Christian Griffin - Driven To Success
Thursday, January 24th: 7 - 10 pm

Come out and join us for a night with Christian Griffin,
an ultra-athlete, TV star, ultra-marathoner,
Ninja Warrior among many other accomplishments.
You will want to hear about Christian's wealth of athletic accomplishments and how he overcame many struggles to help others live a better life!
Register now to hear him talk! Due to space constraints registrations are very limited. You will not want to miss out!


| | |
| --- | --- |
| FREE Fundamentals Class | TransFORMed Running Engaged ($50) |
| | |
Learning these principles will help transform your running into a more efficient & injury free experience! Perfect for runners of all paces and abilities.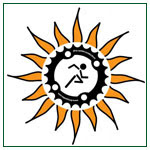 Dirty Spokes - Mayhem On The Mountain
January 5th

- 8:30

am

- Cumming, GA
This series is perfect for beginners and experienced trail runners offering a 3.0 Mile and 5.15 Mile option.
Big Peach Running Co. is proud to be back as a sponsor to this race series and we're offering a FREE entry* into any of the Dirty Spokes Trail Run Series with the purchase of any trail shoe! (Each race is limited to the first 10 free entries.) We're also offering In-store registration or you can register online.
*Does not apply to Xterra or Georgia State Parks Series.
Xterra - Thrill In The Hills
February 16th

- 7:30

am

- Fort Yargo State Park Winder, GA
Looking to go the distance? Sign up for the 21K or 50K (relay option available), or go short with a 5-mile option.
This is a great single and double track off-road running experience. The terrain is made up of a little bit of everything, rolling hills, single track, double track, roots with some technical sections. The course is beautiful and offers something for every runner truly wishing to ´ditch the city´. Register online.

---
Big Peach On Wheels - North Georgia Premium Outlet