---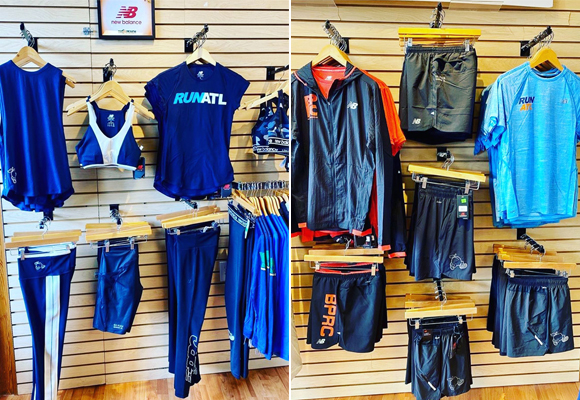 New BPRC apparel has arrived at all 7 Big Peach Running Co. locations! We are thrilled about this New Balance/Big Peach Running Co. collaboration. Stop by and pick up some new running gear today!
---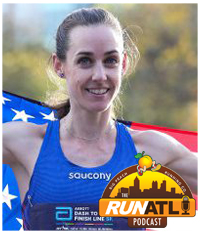 Ep. 74 - The RUNATL Podcast with Guest Molly Huddle
The RUNATL Podcast is hosted by Big Peach Running Co. Founder, Mike Cosentino, and Director of Marketing, Dave "D2" Martinez. This week on the RUNATL Podcast we feature Molly Huddle as she competes for 1 of 3 women spots to represent the U.S. at the 2020 Olympics in Tokyo. Are you ready to cheer at the U.S. Olympic Marathon Trials this Saturday? We're excited and hope you are as well!
More details and show notes are available here.

How To Hate Running Less
Marietta - February 26th, 6:30 pm
We get it. Some folks don't like running. At times, it can feel clunky, jarring and uncomfortable. That's why we're launching "How to Hate Running Less," a 30-minute FREE class with basic instruction, simple drills and light running designed to change the way running feels and, hopefully, make it feel lighter, smoother and EASIER. It's open to everyone (Walkers, Runners, Kids). Come ready for light drills and running outside in our parking lot. We'll make it fun! RSVP here for February 26th, March 4th, March 11th, March 18th, or March 25th

.
---
Alpharetta - February 26th, 6:30 pm
Join our weekly social run and celebrate the Olympic Trials! GU Energy will be joining us and you can be the first to taste a new Energy Gel & Energy Chew before it launches on March 2nd. We'll have a 10-minute film following Scott Fauble (2:09:09 at Boston 2019!), YiOu Wang and Camelia Mayfield on their journey to the Trials. To sweeten the fun, GU will be serving Stroopie Sundaes and MarGUritas after the run. All will be served in reusable Hydrapak Speed cups for you to take home and use on your next run! RSVP here.
Saucony Endorphin Pro Launch & Run
Midtown - February 27th, 6:30 pm
The highly anticipated Saucony Endorphin Pro will have a limited release leading up to the Olympic Marathon Trials and this model will be available exclusively at Big Peach Running Co. - Midtown this evening. Join us for a run at 6:30 pm and we'll have a meet & greet with Saucony athletes including Molly Huddle & Jared Ward. Food & drink will be provided post-run and your chance to join Saucony & Big Peach Running Co. at our VIP Viewing Party on February 29th.
Parking is not available on this evening. Please plan on arriving early and using nearby parking lots or use MARTA that evening.
RSVP

here.
---
Decatur - February 29th, 8:00 am
The Saturday long run partnership with our sister store, Brookhaven, continues! Join us as we tour Dekalb while on foot. RSVP here.
---
St. Patrick's Parade 5K Preview Run
Midtown - March 10th, 6:30 pm
Join us as we preview the St. Patrick's Parade 5K route. Afterward, we'll have Georgia Sports PT available to answer any question you may have. Then head on over to Ri Ra for food and drink specials! RSVP here.

Here is a list of upcoming store group runs. Check out our full
social run schedule
. There's always fun on the run for everyone.
Join us at any of these great events with Saucony! Show up for a run, try out some Saucony shoes, and get a chance at some sweet prizes including free pairs of shoes, headphones, and more!


| | |
| --- | --- |
| FREE Fundamentals Class | TransFORMed Running Engaged ($50) |
| | |
Learning these principles will help transform your running into a more efficient & injury-free experience! Perfect for runners of all paces and abilities.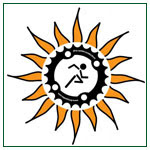 Dirty Spokes - Charleston Park
March 7th - 8:30 am - Cumming, GA
The 6.2 & 4.3-mile course offers a combination of single and double track off-road running. The t
rails are intermediate in difficulty and include short and long climbs and descents, roots, and rocks.
The trail system at Charleston Park runs along the edges of Lake Sidney Lanier in north Forsyth County.
Register online.
Big Peach Running Co. is proud to be back as a sponsor to this race series and we're offering a FREE entry* into any of the Dirty Spokes Trail Run Series with the purchase of any trail shoe! (Each race is limited to the first 10 free entries.)
*Applies to the January - July Dirty Spokes Trail Run Series.
---
Chasing Moonlight/Racing Sunlight - 5K In Paradise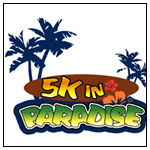 March 8th

- Kennesaw, GA - Starting at 1:00 am
Chase moonlight at the 1 am start or race sunlight at the 8 am start! Or do BOTH and have some serious bragging rights! Both races finish to a tropical beach party! (including REAL palm trees!) Score PJ shorts at the night race and a matching shirt at the morning race. Register online.

Registration closes on March 17th!