---

Last year on February 23rd, Ahmaud Arbery was murdered while running. His murder shocked our running community. The 2:23 Foundation, founded by Ahmaud's cousin and his high school football coach, is hosting a virtual run, called, Finish the Run, to honor Ahmaud and launch a capital campaign to raise $223,000 over the next year for scholarships that will empower young people. Every dollar donated goes to the work of the 2:23 Foundation. Their mission is to engage, equip, and empower young Black and Brown men and women for future justice work.
Please join us in this run and in supporting these scholarships. If you'd like to join our team, simply select Big Peach Running Co. from the team list.
Last year, many of us ran 2.23 miles to honor Ahmaud. This year, we have the opportunity to both honor him and equip young people to become public servants.
Individuals can sign up to run, walk, or bike 2.23 miles. The entry fee is $23 per person, and all proceeds will go directly to a scholarship fund that gives young men and women the opportunity to become local leaders, policy-makers, lawyers, and social engineers.

---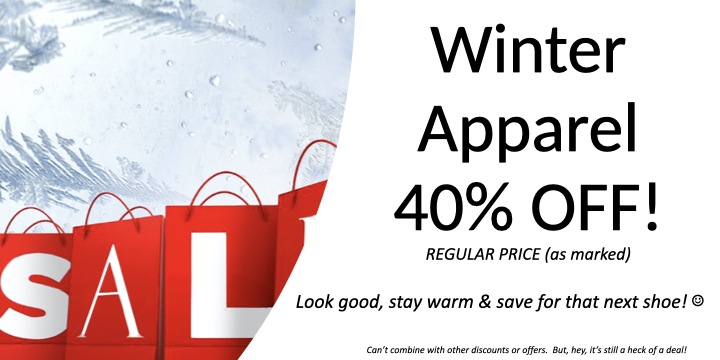 This is the last week to save! Stop by your nearest Big Peach Running Co. and take advantage of the savings while it's still cold outside!
February 22 - 28:

40% Off
(On Running apparel is excluded from this offer. Other exclusions may apply. Discounts can not be combined.)
---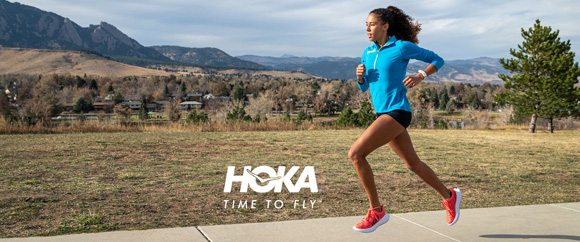 Blog: Hoka One One Carbon X2 Review
The Hoka One One Carbon X2 is the latest carbon fiber plated shoe update and we were able to get them on our reviewers' feet. The Carbon X2 is positioned as an endurance racer, but that doesn't mean you need to only run long in this shoe. It also means it's going to be quite durable and go the distance. Read more...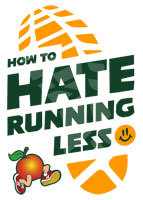 How To Hate Running Less
Marietta - Wednesdays, 6:30 pm

We get it. Some folks don't like running. At times, it can feel clunky, jarring, and uncomfortable. That's why we're offering "How to Hate Running Less," a 30-minute FREE class with basic instruction, simple drills, and light running designed to change the way running feels and, hopefully, make it feel lighter, smoother, and EASIER. It's open to everyone (Walkers, Runners, Kids). Come ready for light drills and running outside in our East Cobb location.
---
VeloCity 5K & 9-Mile FREE Training

Big Peach Running Co. is offering a FREE 8-week virtual training program for the VeloCity Atlanta 5K & 9-Mile event. The program is open to everyone and is designed to get beginners and intermediate runners across the finish line through this 8-week program.
VeloCity is a fundraiser for the Grady Health Foundation that supports Grady's Frontline Heroes. The 5K & 9-mile races take place on private property with plenty of wide-open spaces. Both courses are relatively flat and on easy trails. Perfect for beginners. Our training program will get you ready for a fun day on the trails. Sign up now!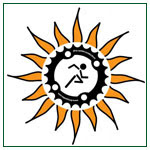 Dirty Spokes - Charleston Park

March 6 - Cumming, GA
Race #3 of the series is at Charleston Park in Cumming, GA! Register here.
Big Peach Running Co. is proud to be back as a sponsor to this race series and we're offering a FREE entry* into any of the Dirty Spokes Trail Run Series with the purchase of any trail shoe! We're also offering In-store registration or you can register

online.
*Applies to the January - July Dirty Spokes Trail Run Series.
You must race 6 of the 8 races to qualify for the championship. The more races you run, the more points you accumulate.
---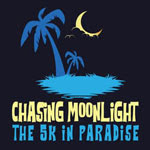 5K In Paradise

March 14 - Kennesaw, GA
Chase moonlight on the night daylight savings time "Springs" forward! The run will start at 1 am sharp, giving you one hour to chase moonlight and beat the time change. When you finish, we will have tropical-themed (socially distant) photo opportunities, great steel drum music, and more! All finishers will receive our awesome shirt and one of the coolest finisher medals we have ever done! Register online.