---
Gear Up In Red, White, & Blue!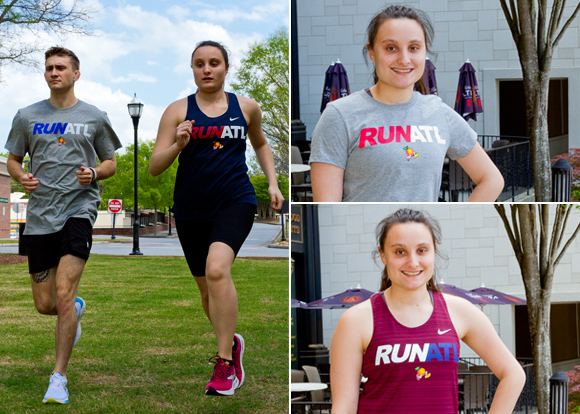 We have a great selection of RUNATL in patriotic colors so don't delay and visit one of our stores today! These tops are made with a lightweight technical fabric that wicks moisture so you can run comfortably down Peachtree Road.
Not to be outdone, we introduced our Peachy collection last week and they're great for the Summer. They have plenty of storage pockets (phone, keys, MARTA card, gels, etc.) so you won't need additional accessories. They're comfortable and stylish whether on the road, trail, gym, yoga studio or simply chillaxin' on the Fourth of July at a cookout. Stop by any Big Peach Running Co. location and try on these featured-packed items!
---
Adistar Peachtree Road Race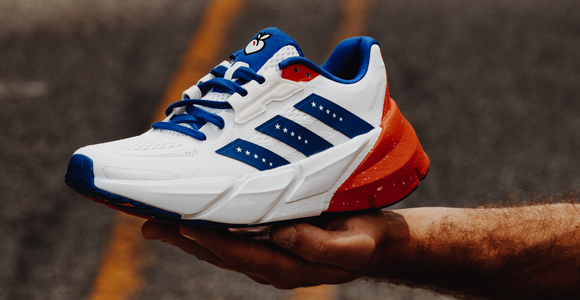 Pick up the official Atlanta Journal-Constitution Peachtree Road Race shoe at our Alpharetta, Cumming, Kennesaw, and Midtown locations and online. We have a limited quantity and in previous years, we've sold out before race day so don't delay! The Adistar offers a mix of cushioning, support, and propulsion. The forefoot rocker design provides a feeling of forward propulsion for a smooth ride and endless miles. Get yours today!

The Cartersville Thursday night run is at Drowned Valley Brewing.
Join us every Wednesday night for a group ride around the Brookhaven area. The ride will be led by members of our team and the Brookhaven Bicycle Alliance. The rides are open to all abilities with 13-mile & 20-mile routes. Post-ride, we'll gather at Hob Nob in Town Brookhaven for some post-ride food and drinks. Come on out and meet members of our team and the Brookhaven Bicycle Alliance. With warmer temps and longer days, it's a perfect time to enjoy a ride outside!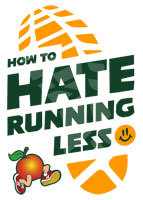 How To Hate Running Less
Marietta - Wednesdays, 6:30 pm

We get it. Some folks don't like running. At times, it can feel clunky, jarring, and uncomfortable. That's why we're offering "How to Hate Running Less," a 30-minute FREE class with basic instruction, simple drills, and light running designed to change the way running feels and, hopefully, make it feel lighter, smoother, and EASIER. It's open to everyone (Walkers, Runners, Kids). Come ready for light drills and running outside in our East Cobb location.
---
Kennesaw - Friday, June 24th, 6:30 pm
Join us, New Balance, Dynamic Spine and Sports, and Southern Nutrition for a wellness night at our Kennesaw location! New Balance will have demo shoes available for our group run/walk. Dynamic Spine and Sports will be hosting a class, and Southern Nutrition will be here ready to answer any nutrition questions.
---
Brookhaven - Saturday, June 25th,

9:00 am
It's Western States 100 weekend! No worries, we're not running 100 miles like those doing
Western
States
. We just love running on trails and we would love for more people to join in on the fun. This time we'll run from our Brookhaven location where there is a hidden gem of a trail (it's short). We'll have Hoka Speed Goat 5 & Tecton X shoes for you to try out and giveaways, including goodr and Athletic Brewing! We may even have live streaming of the race!
---
Big Peach Running Co. - Cumming Grand Opening!
Cumming - July 9th, 8:00 am
Save the date and join us for the Grand Opening of our Cumming location, formerly North Georgia Running Co.! The morning will kick off with a group run followed by a celebration with some of our vendors. We'll have several demo shoes for you to try out plus, breakfast treats, a coffee bar, gift with purchase, raffles, and so much more!
---
Run Free Cross Country Camp
Young Harris, GA - July 11th-15th
Middle School and High School athletes, come join this fun-filled, epic week on some of the most iconic trails in North Georgia and North Carolina! Workshops on form, race strategy, goals, nutrition, and more. There will be adventure challenges, local outings, and some really cool time with an elite coaching staff! Register now!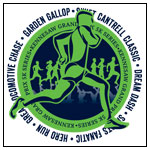 Downtown Dash
July 9th - Kennesaw, GA

Welcome to the third race of the series! It is the inaugural year for this beneficiary but it is still the same familiar course you all know and love!
Presented by The Downtown Merchants Association benefiting downtown improvements. Register online.
---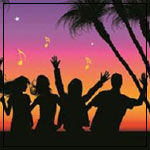 Summer Steamer 10k/5k
July 16th - Kennesaw, GA
This is race #2 in the Locomotive Series. Heat up the race on these blazing fast courses, then cool off with some great summer fun! The post-party will be a block party with music, ice cream trucks, and great summer fun for the whole family!
All finishers receive an awesome train car finisher medal - the 2nd piece in the Train Series Medals! Register online.
---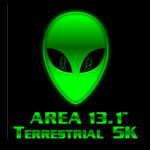 Area 13.1 & Terrestrial 5k/10k
August 20th - Roswell, GA
AREA 13.1 and Terrestrial 5K/10K is an Out of this World Running Event. This is a night race in Roswell, GA, and is one of the most popular courses to run in the State of Georgia. The courses are OUT OF THIS WORLD FLAT & FAST with a total elevation gain of the Half marathon at 224 feet, The 5K course total elevation gain of 50 feet, and only 90 feet of gain in the 10K !! We are talking PR TIME!! All finishers will receive an awesome alien head medal that will make your head SPIN, a coveted Area 13.1 tri-blend shirt that will be your new GO-TO SHIRT, and for runners 21 and over a free beer donated by Gate City Brewing Company. Come for the run and stay for the party!! Live band - Food trucks- Vendors- Gate City Brewing Company !! Bring the Family for the celebration. Register online.