Under Armour has entered the high-tech shoe business with the launch of the SpeedForm® Gemini 2 Record Equipped to help you track the data you need on your runs. Through a sensor embedded into the shoe data such as time, distance, and pace can be displayed to a watch or phone in real-time, synced to the Under Armour Record App, or synced later if you choose to run without a device. The UA SpeedForm® Gemini 2 RE is designed for neutral runners and aside from the embedded sensor, is the same shoe as the Under Armour SpeedForm® Gemini.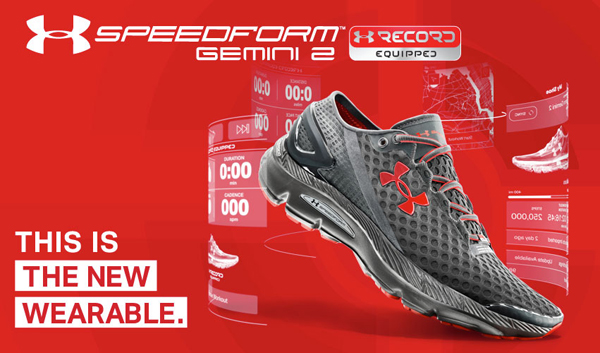 The UA SpeedForm® Gemini 2 RE is available exclusively in the Atlanta area at the following Big Peach Running Co. locations - Alpharetta, Brookhaven, Kennesaw, Marietta & Suwanee. Read more about this hi-tech shoe from Under Armour and all the features here.
UA SpeedForm® Gemini 2 RE Launch Events
Find out more at these launch events and witness live in-store demonstrations of this new technology. RSVP at your nearest location!
Thursday, March 3rd - Kennesaw & Suwanee
Monday, March 7th - Alpharetta
Publix Georgia Marathon & Half Marathon

In its 10th year, this event has become a tradition in the Southeast. Registration is still open.
Health & Fitness Expo - Georgia World Congress Center
Friday, March 18 - 11 a.m. - 7 p.m.

Saturday, March 19 - 10 a.m. - 7 p.m.
---
AJC Peachtree Road Race - Important Dates
February 22 - March 22 : Voting for the 2016 AJC Peachtree Road Race T-shirt Design Contest is open at AJC.com/peachtree.
March 1-14 : Atlanta Track Club member registration for the 2016 AJC Peachtree Road Race.
March 15-22 : Lottery registration for the 2016 AJC Peachtree Road Race.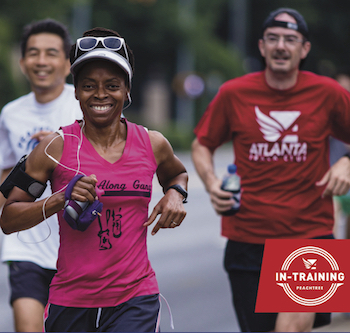 Train to complete your 1st 10K or improve your time in the 12-week program from Atlanta Track Club. The weekly training sessions take place on Saturday morning at various locations throughout the metro Atlanta area with optional mid-week workouts.
12- week training program with weekly pace group runs and training sessions with hydration/fuel station support

Monthly seminars (sample topics: strength training, injury prevention, nutrition, runner safety, etc.)

Mid-week workouts (hill and interval training)

Training log with directions to customize your workout to meet your goals

Weekly Training Email with training tip video content

Entry into Facebook Group

Short Sleeve Mizuno Performance shirt

Free entry into Singleton 5K/10K, April 16

Free entry into Braves Country 5K, June (game ticket not included)

Discounts on Mizuno apparel at running store partners
Store Happenings
Fun Ways To Have Fun With Us
The Nitty Gritty On Nutrition

Brookhaven - February 23, 7:15pm

Join Good Measure Meals Registered Dietitian, Sarah Shanahan at our Brookhaven location for a fun and educational session. Learn what & how you should be eating on a daily basis to not only maintain, but improve your training goals throughout the season. If you haven't already been looking at what you'll be fueling with on race day, we'll have plenty of information on how you should be fueling to avoid any stomach issues. We'll be providing samples of several all-natural products, and a special discount just for the evening.

---

RUNSAFER Workshops

Time after time we read headlines about how individuals are assaulted or attacked while out on their run, being bullied at school or going to or coming back from their workout. RUNSAFER was created to help all individuals feel safer if they find themselves in an environment that may warrant self defense.

Watch the video to find out what you can expect by attending one of these informative sessions.

Big Peach Running Co. will be hosting 3 RUNSAFER workshops. Don't miss out on one of our most popular clinics full of great information to help keep you safer on your runs.

RSVP at the following locations.

Marietta - March 2nd 6pm

Suwanee - March 3rd Noon

Alpharetta - March 3rd 6pm

---

How to Mentally Prepare for your Next Race

Brookhaven - March 9, 6:30pm

Your mind is a powerful tool – why not leverage it to perform at your best? Learn how to utilize mental skills like imagery and self-talk at this sport psychology clinic with John and Abby Keenan from Intrepid Performance Consulting. In addition to your regular training, make sure you're ready for race day by mentally mapping the Publix Marathon or Half Marathon and planning effective power statements. Come ready for a fun, interactive learning experience to help you reach your race goals! RSVP here!

4-Hour Workshops:

Delivered in two




2-hour sessions - $60




Midtown - SAT 3/12 8am 4-hr crash course

To register for the preview clinics or classes, just click on the location of your choice.


- Posture

- Lean

- Landing

Learning these principles will help transform your running to a more efficient & injury free experience! You'll have fun while you learn in a friendly, relaxed, and non-intimidating atmosphere. Perfect for runners of all paces and abilities.

---

Join us each week for a free Skills & Drills Workout designed to help you run stronger, run better, and be the best runner you can be. The workout addresses core strength, balance, flexibility, form drills, and is perfect for all abilities and ages. (Bring the kids!)

Mondays:
Brookhaven 6:30pm
Midtown 6:30pm
Suwanee 6:30pm

Wednesdays:

Decatur 6:30pm




Marietta 6:30pm
Group Run News
Here are a few highlights of upcoming store group runs. Check out our full group run schedule. There's always fun on the run for everyone.
Marietta: Tuesday, Feb. 23rd - Come out and test out the new adidas Pure BoostX, a shoe designed specifically for women.

Kennesaw: Tuesday, Feb 23rd - Come out and test out the Nike Lunar Glide. Stick around after the run for our "End of the Month Runner's Celebration" with Food, Fun, & Brew!
Suwanee: Tuesday, Feb 23rd - Complimentary Orthopedic Consultations/Screenings by "The Longstreet Clinic".
Brookhaven: Thursday, Feb 25th -

Come out and test out the new Mizuno Wave Catalyst.

Marietta: SAVE THE DATE - Saturday, March 3rd - 7:30am at Sope Creek - Join the Marietta crew for a trail run and test out the Saucony Peregrine 6. Post Run Fun back at the store including breakfast!
All group runs begin at 6:30pm unless otherwise noted.
Need new kicks and don't have time? Have no fear Peachy is here to get you your next pair of shoe when and where you need them. Don't have time to come into a store? We have 80+ zip codes around the Metro Atlanta area available for free same day delivery. Never miss a run because you don't have shoes! Check out our list of available shoes, or call your friendly neighborhood Big Peach. If the shoe is in stock, it will be on it's way!
*Orders must placed by 6:00pm weekdays, and 4:00pm Saturdays. Sorry, this service is not available on Sundays
March 19, Chattahoochee Nature Center
The 4th Annual Water Drop Dash 5K is a fast, flat course along the banks of the beautiful Chattahoochee River in Roswell, Georgia! This event promotes national WaterSense Fix a Leak Week and encourages metro Atlanta residents to conserve water.
The 5k course, which starts and finishes at the Chattahoochee Nature Center, is a fast and flat out and back on Wileo Rd and Azalea Dr.
Each registered runner receives a performance tech short sleeve shirt and free admission to the Chattahoochee Nature Center along with the first 300 guests on race day, but hurry this great race is limited to 1,000 participants! This is the #1 EPA WaterSense event in the nation.
Each registered runner will receive a performance tech short sleeve t-shirt. All race participants and the first 300 guests will receive free admission to the Chattahoochee Nature Center on race day.
In-store registration is available at all 7 Big Peach Running Co. locations.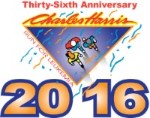 Charles Harris 10k Run For Leukemia
February 27, Tucker
This Tucker to Decatur point to point 10K is the third oldest race in Georgia. The fast course has rewarded many runners with a PR, and as such, is a favorite AJC Peachtree Road Race qualifier. Pre-race and post-race festivities are indoors to keep you safe from the elements, and there's always a great looking finisher's T and fun post-race party. Proceeds benefit leukemia research at Emory University. The Charles Harris Run has raised over $1,000,000 since its inception.
Packet Pick-up
Brookhaven - Friday, Feb. 26th, 11am - 7pm
---
PACKET PICK-UPS
Race - Saturday, Feb. 27th - 8:30am

Alpharetta - Thursday, Feb. 25th, 5pm - 7pm

Race - Saturday, Feb. 27th - 8:30am

Alpharetta - Friday, Feb. 26th, 4pm - 8pm

Race - Saturday, Feb. 27th - 8:30am

Decatur - Friday, Feb. 25th, 12pm - 8pm
---
Ongoing Race Partnerships
March 12: Dirty Spokes North Georgia College 2.5 or 5.3 Mile Trail Run

March 12: Fallen Heroes of Georgia 5k

June 12: Hotlanta Half Marathon
Conyers, March 5 - 6 - GA Int'l Horse Park :

15% Discount

ATLBD

Columbus, April 16 - Ft. Benning : 20% Discount

COLGA