Rabbit Apparel Available Online!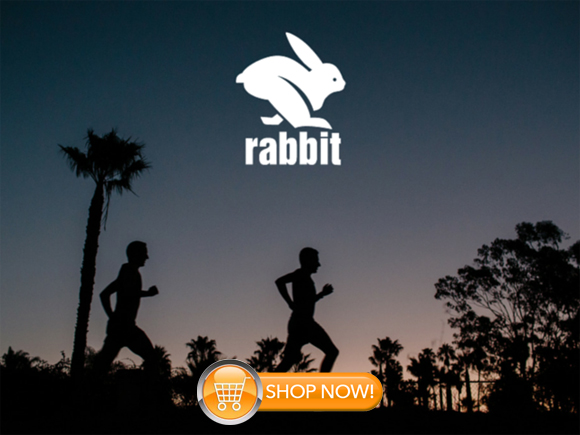 A staff favorite for both men & women, Rabbit apparel is now available on our online store! Why are they a favorite? One word. Comfort. The fit of their pieces is great but nothing feels as good on your skin than the materials used by Rabbit. Check them out on our website with lots of great deals to be had!
---
We have added additional scheduling appointments for our Virtual Fit Analysis using video conferencing technology! Simply go to our Virtual Fit page for a step by step instruction on the process and then schedule your virtual fit through our online scheduler. We'll continue to offer phone orders and online shopping. Our business hours are 10 am – 6 pm, Monday – Saturday. Closed Sunday.
We continue to offer the following methods to serve your needs.
- Online & Phone Order Fulfillment
- Free Shipment of In-Store Products
- Contactless Curbside Pickup

---
Virtual Pub Runs
Like you, we're frustrated that being with our friends at Social Runs, Group Runs, Breakfast Runs, Beer Runs, Training Runs, Easy Runs, Morning Runs, Lunchtime Runs and Evening Runs is on ice currently… Yes, for sure, there are much bigger challenges to solve these days than this particular problem. BUT as tennis legend, Arthur Ashe, indicated, "Start where you are. Use what you have. Do what you can."
So we're doing just that! Introducing the Virtual Pub Run, every Tuesday night in April and May from 6:00 – 7:00 p.m.! Here's what you should know:
Just like at the local pub, this is CONVERSATION (for Runners and Walkers!) - - and we need YOU to be part of it, with your insights, opinions, curiosities, and questions.

We'll have some great "featured" pub runners to stoke the discussions, along with ways to show fun, funny and inspirational videos, play music, do giveaways and make this like being at a lively pub for sixty (60) minutes!

We highly recommend getting in your own mileage on Tuesdays (and every day!), so it will seem even more like a "Pub Run" to you and all those who join!

Because of the impact of the virus, these conversations will become content for the RUNATL Podcast while our studio is used for other purposes and we maintain distancing standards.
So please join us at Peachy's Pub - - every Tuesday at 6:00 p.m. with this link! Cheers!
This week Oglethorpe University Cross Country, Track & Field Head Coach, Kirk Shellhouse and U.S. Olympic Marathon Trials Qualifier, Brittany Charboneau drop in on our Virtual Pub Run!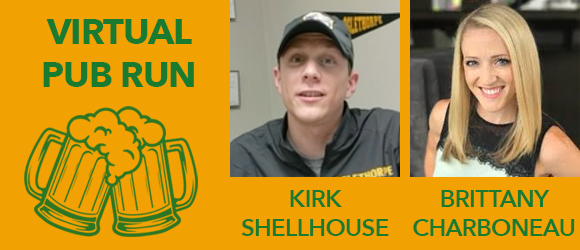 ---
FREE RUNATL Summer 10K Training
This program is open to everyone and is designed to get beginners and intermediate runners across the finish line through weekly group runs from the following locations: Alpharetta, Brookhaven, Kennesaw, Midtown, & Suwanee. We'll provide a fun, supportive environment and team members that can help you achieve your goals along the way. The program starts the week of May 11th and it's open to all abilities. It's our way of giving back to the running community for your continued support! Full program details here!