A NEW LOOK!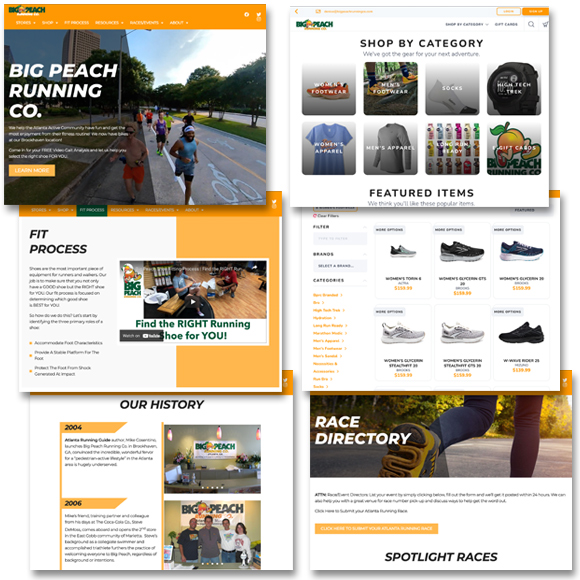 Our little Peaches have been busy the first half of the year working behind the scenes on several projects you'll now start to notice. In stores, we have an improved point of sale system that will make things easier and quicker to check out. Just this last week we launched an updated look to our website that is more dynamic and content-rich. If it's been a while since you've been through our Fit Process, check this page with an updated video so you know what to expect at your next visit. Our Fit Process is always free even if you've been fitted before, just ask and we'll be happy to take you through the updated process. We'll be adding an additional feature to our website in the near future that will allow you to easily locate our nearest store to you. Not to be overlooked, we have updated our online store with faster load times and better search capabilities. We're still adding products so bear with us, we'll have all of our RUNATL & BPRC products in the near future. Even our newsletter gets an updated look! We're already transitioning to a new and improved email platform to make communicating with you easier and tailor product emails based on your previous purchases to reduce the volume of emails in your inbox. If you have questions or feedback, please let us know here.

The Cartersville Thursday night run is at Drowned Valley Brewing.
The Cumming Tuesday night runs are at Cherry Street Brew Pub on the 1st and last Tuesday of the month. The 2nd & 3rd Tuesday of the month run are from the Cumming store location.
Wednesdays, 6:00 pm
Join us every Wednesday night for a group ride around the Brookhaven area. The ride will be led by members of our team and the Brookhaven Bicycle Alliance. The rides are open to all abilities with 13-mile & 20-mile routes. Post-ride, we'll gather at Hob Nob in Town Brookhaven for some post-ride food and drinks. Come on out and meet members of our team and the Brookhaven Bicycle Alliance. With warmer temps and longer days, it's a perfect time to enjoy a ride outside!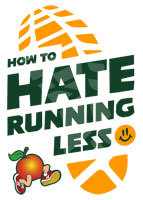 How To Hate Running Less
Marietta - Wednesdays, 6:30 pm

We get it. Some folks don't like running. At times, it can feel clunky, jarring, and uncomfortable. That's why we're offering "How to Hate Running Less," a 30-minute FREE class with basic instruction, simple drills, and light running designed to change the way running feels and, hopefully, make it feel lighter, smoother, and EASIER. It's open to everyone (Walkers, Runners, Kids). Come ready for light drills and running outside in our East Cobb location.
Brooks Glycerin 20 Demo Run
Kennesaw - Tuesday, July 19th, 6:30 pm
Join us at Horned Owl Brewery in Downtown Kennesaw with our friends from Brooks Running. We'll have the brand new Brooks Glycerin 20 for you to try out. There will be raffles including gift cards! Don't miss out on a fun time with even better post-run refreshments.
Altra Group Run at Jekyll Brewing
Alpharetta - Wednesday, July 20th, 6:30 pm
What better way to cool down from a run than with a cold one at Jekyll Brewing on Marconi Drive! Our friends from Altra will be on hand with demo pairs of the Escalante 3 & Torin 6. Don't miss out on a fun time with this awesome group!
Alpharetta - Saturday, July 23, 7:30 am
Have you heard of ALWRLD? Whether you have or not, come join us for a Saturday morning run with ALWRLD, they're a running apparel company that is designed for fit and function without sacrificing aesthetics and comfort while reducing the impact on our planet through thoughtful and responsible use of sustainable and recycled fabrics. ALWRLD is currently in stock at our Alpharetta location. Stick around after the run and refuel with some pancakes.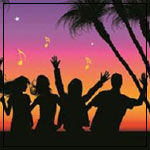 Summer Steamer 10k/5k
August 6th - Kennesaw, GA
***PLEASE NOTE*** Due to a health emergency, this race has been rescheduled to 8/6/22. If you have already registered, several emails were sent regarding the details, options, etc.
This is race #2 in the Locomotive Series. Heat up the race on these blazing fast courses, then cool off with some great summer fun! The post-party will be a block party with music, ice cream trucks, and great summer fun for the whole family! All finishers receive an awesome train car finisher medal - the 2nd piece in the Train Series Medals! Register online.

Big Peach Sizzker 10k/5k
September 5th - Chamblee/Brookhaven, GA
Experience the Iconic Course – flat and fast, covering the "friendlier" portion of Peachtree Road from Chamblee through Brookhaven to Buckhead. Perfect for your first or fastest 10K or 5K.
Earn Sweet SWAG – soft shirts in unisex and ladies sizing. Custom medals for all finishers.
Celebrate – settle in with your friends and family at the Finish Festival. Enjoy breakfast from Flying Biscuit Café, beer from StillFire Brewing, music, vendors, and more.
Proceeds support the work of Miles for Cystic Fibrosis.
Register Today!

Run F.A.R. 5k


Kennesaw - July 21st, 4 pm - 7 pm