---
We've Got A Spring In Our Step!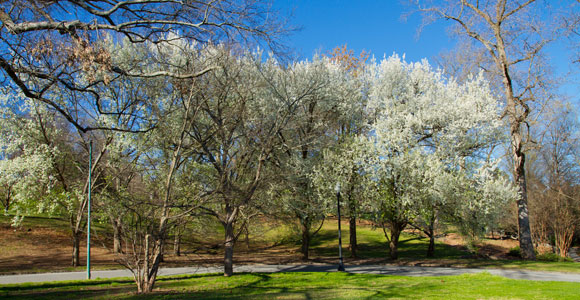 We hope you're as excited about the hints of Spring around our beautiful city as we are. While we'll experience some cold mornings, the days are feeling more and more like Spring! With registration open for the AJC Peachtree Road Race, we're already in the planning stages for some cool products and announcements coming up in May & June! We'll be providing more details in the coming weeks, so stay tuned to our Facebook page and this weekly newsletter.
---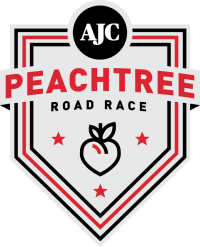 AJC Peachtree Road Race Registration
Non-Members: March 15 - 22 (Lottery)
Members of Atlanta Track Club are guaranteed entry into the AJC Peachtree Road Race (must have been a member by February 1). Members MUST register during the member registration period March 1-14.
Any member that does not register during the member registration period (March 1-14) or those that joined/renewed after February 1 of this year are encouraged to register via the lottery or Kilometer Kids Charity Race Number. For more info, click here.
---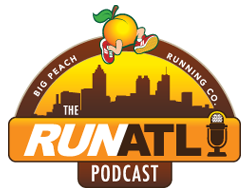 The RUNATL Podcast - Episode 23
The RUNATL Podcast is hosted by Big Peach Running Co. Founder, Mike Cosentino, and Director of Marketing, Dave "D2" Martinez. This week we sit down with
Marc Hodulich who has created some interesting races and is offering a truly experiential weekend for those that need a challenge. You'll want to tune into this week's "Featured Conversation"!
More details and show notes are available here.
---
Peachy Wants You!

If you're looking for a great place to work, love being active, enjoy working with others and having fun, then Big Peach Running Co. is the place for you! Our Alpharetta, Brookhaven, Decatur, Midtown

, &

Suwanee locations are looking for outgoing & enthusiastic Peaches to represent everything that is great about living a "pedestrian-active lifestyle". Must be available to work weekends. Take a look at our online application and send us your resume.


Active Isolated Stretching Clinic
Brookhaven - March 15th - 6

:30 pm



You're invited to join us and Patrick McWhirter (LMT, CNMT) of Purple Point Therapy who will provide an interactive teaching demonstration of the Active Isolated Stretching (AIS) technique for the lower leg and calf muscles. Everyone participates and receives
hands-on
instruction while learning proper and effective
self-stretching
. Discover why many runners call AIS their "secret weapon" for training! RSVP here.
---
Yoga For Athletes Community Class
Marietta - March 17th - 8

:00 am



Join us for a community yoga class at our Marietta location. Callie, an experienced yoga instructor at Dance Stop Studios, will demonstrate how yoga restores balance and symmetry to the body, making it the perfect complement to running. Reserve your spot today!
---
Good Measure Meals Weight Workshop
Brookhaven - March 20th - Starting at 5:30 pm

Go beyond knowing your weight in pounds on a basic scale! Stop by between 5:30-7:30 p.m. to meet with Good Measure Meals registered dietitian and nutritionist, Sarah Shanahan. Discover what actually makes up your weight by learning about muscle mass, body fat, hydration status, an estimate of your metabolic rate, and more. Attendees will need to take their shoes and socks off. RSVP here.

St Patrick's Parade 5K Preview Run with

Fado
Midtown - March 6th - 6

:30 pm



Get ready for the St. Patrick's Parade 5K Run/Walk with us and Fado Irish Pub! Join us for this preview run that starts at out Big Peach Midtown location and we will finish the run at
Fado
. Along with food and drink specials, we'll also have some nice raffles so don't miss this run or you'll be sorry.
RSVP here
.
---
Haw Creek - March 11th -

7:30 am



Our monthly Haw Creek trail run is back. We'll take a nice 3-mile loop around the Haw Creek trail
. This beginner-friendly trail is great no matter how far you want to go.
After the run, we'll head over to Dutch Monkey Donuts in Cumming for a sweet treat! RSVP here.
---
Midtown - March 13th - 6

:30 pm



Our friends from Saucony will be stopping by the Midtown store for an Irish themed group run. They will also demo the Kinvara 9, a lightweight trainer with a 4-millimeter offset, EVERUN topsole, and FLEXFILM melded to the upper for an enhanced fit and a smooth ride. Reserve your spot today!


Learning these principles will help transform your running to a more efficient & injury free experience! Perfect for runners of all paces and abilities.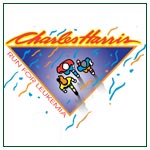 Charles Harris Run for Leukemia 10K
March 10th

- 7

:45 am



This Tucker to Decatur, point to point 10K is the third oldest race in Georgia. The fast course has rewarded many runners with a PR, and as such, is a favorite AJC Peachtree Road Race qualifier. Pre-race and post-race festivities are indoors to keep you safe from the elements, and there's always a great looking finisher's T and fun post-race party. Proceeds benefit leukemia research at Emory University.
Register here.
---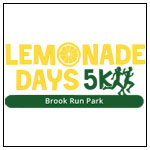 Lemonade Days 5K

April 21st - 8:00 am - Dunwoody
This is a mostly flat course that winds through the woods, crossing bridges, and takes you through a beautiful park, all in 3.1 miles. Cross the finish line and head over to the festival featuring more than 30 full-scale carnival rides, fabulous food and beverage vendors, and much more! Register here.

E's Club 5K

GAC Spartan Sprint 5K

Charles Harris 10K


Red Hare Soft J

Marietta - March 9th, 3 pm - 7 pm
Brumby 5K