---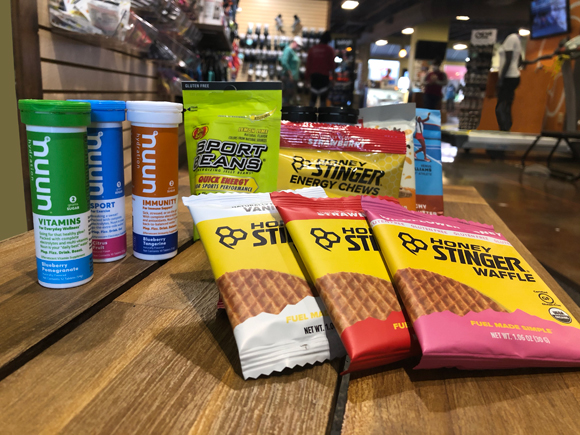 We typically talk about nutrition as it relates to exercise, specifically when runs exceed one hour. Without any in-person races, we're not having those discussions, however, working from home can impact your nutrition. Most people tend to snack or graze when bored. Add-in long video conference calls throughout the day and you're probably more sedentary than if you were working in person. If you're going to snack, reach for healthy options like fruits and vegetables. Stay away from cookies and foods high in sugar. Make sure you drink plenty of water and limit the sugar-loaded carbonated drinks.
Here are some suggested healthy snack options you can pick up the next time you at one of our locations. Clif Bars and Honey Stinger Waffles are a healthy alternative with a range of 150 - 260 calories. Craving something sweet? How about some gummy chews with only 100 calories per serving (2 servings per package). If you prefer a drink with flavor and even some fizz, try Nuun drink tablets in a variety of flavors. Not only do you have sports options with electrolytes but also vitamins, antioxidants, and anti-inflammatories to support your immune system (especially as we head into the flu season). As a reminder, buy 10 or more from this nutrition category and save 15% off your purchase.
---
RUNATL Fall 10K Training - Last Call!
Registration for this training program will close on Friday, October 9th. Big Peach Running Co. is excited to announce that we'll be offering a FREE Virtual 10K
training program this Fall. The program is open to everyone and is designed to get beginners and intermediate runners across a virtual finish line or simply help you achieve your running goals this Fall.
It's our way of giving back to the running community for your continued support! The program starts on October 5th and goes through Thanksgiving Day.
Participants will receive:
Weekly e-mail with training related content.

Video clinic library to get you ready for your 10K.

E-mail access to your virtual coach who will answer your specific training questions.

Limited Group Runs from select locations
Ep. 94 - The RUNATL Podcast with Guest Don Gibson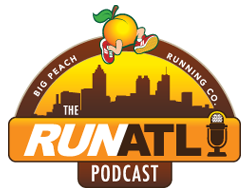 The RUNATL Podcast is hosted by Big Peach Running Co. Founder, Mike Cosentino, and Director of Marketing, Dave "D2" Martinez. This week on the RUNATL Podcast we welcome Don Gibson, one of our Guest Advocates as he tells us about his 175-mile race that he just completed at 75 years of age!
Listen to the latest episode here.
| | | | |
| --- | --- | --- | --- |
| | | | |
---

Big Peach On Wheels - Serenbe
October 9th, 9 am - 5 pm
Big Peach On Wheels is heading south to Serenbe! While we don't have a physical location south of the city, our mobile unit will be in Serenbe every two weeks. We'll be parked outside the One Mado building for your convenience! If you have a specific request, email us in advance at OnWheels@BigPeachRunningCo.com and we'll bring your shoes or any other items down to Serenbe.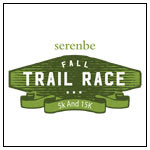 Serenbe Virtual Trail Race
October 31st - November 8th - Chattahoochee Hills
, GA
This will be a virtual race that you can run or walk during the 8-day window. All participants will receive a race tee, bib, a can of Wild Heaven Beer (21 & Up), Clif Bar & Chews, and other Serenbe Swag!
The swag can be picked up at One Mado on Friday, October 30th with Big Peach On Wheels (pick up new shoes or other items while you're there) or on Saturday, October 31st at the Serenbe Farmers Market. Register online.
---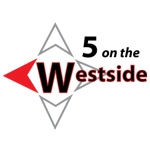 5 On The Westside
October 1st - November 1st - Virtual
In these crazy times, you have seen many virtual races but this 5 miler and 5K is NOT your typical virtual race ... This is VIRTUALLY REAL!! Each participant will run the SAME course any date from October 1st through November 1st and will be timed using RaceJoy. The 5-mile course and the 5k course will both start at the Westside Beltline near Best End Brewery. Both of the courses will travel out and back and be run entirely on the Westside Beltine.
Using the RaceJoy timing app that will submit true elapsed times through RaceJoy will allow official run results with Overall and Age Group winners and awards. Register online.
---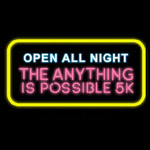 Anything Is Possible 5K

November 1st - Kennesaw, GA
Travel through time and party all night!
Enjoy an amazing light, sound, and special effects show on the course then finish to the biggest post-race party you have ever seen! With the time change, you'll finish before you started.
Do you REALLLLLLY like to party??? Sign up for the Time Warp DOUBLE DARE! Run BOTH 5K's, score 2 medals, PJ pants and shirt, and a LOT of bragging rights! Register online.