---
New Releases!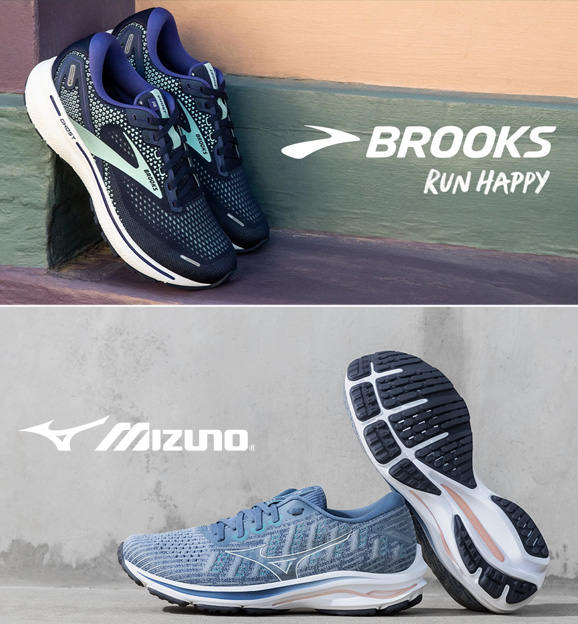 A couple of favorites just got updated and we wanted to let you know!
The Brooks Ghost is up to version 14 for those looking for a soft and smooth ride! Not to be outdone, the Mizuno Wave Rider is on its 25th version and gets an updated Mizuno Wave design that offers a soft, supportive, & balanced ride. The upper is softer and smoother for a more comfortable feel while still offering the responsive ride it's been known for. Both models are available at all Big Peach Running Co. locations and online!
---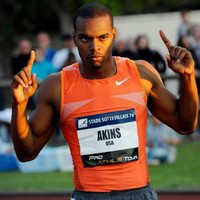 Ep. 110 - The RUNATL Podcast - Olympic Track & Field Preview with Ty Akins
The RUNATL Podcast is hosted by Big Peach Running Co. Founder, Mike Cosentino, and Director of Marketing, Dave "D2" Martinez. This week on the RUNATL Podcast we sit down with our expert, Ty Akins, as he walks us through various events and what athletes to watch at this year's Olympic Games!
Listen to the latest episode here.
---
If you're looking for a great place to work, love being active, enjoy working with others and having fun, then Big Peach Running Co. is the place for you!
Our Alpharetta, Brookhaven, Cartersville, Decatur, Kennesaw, Midtown

, &

Suwanee locations are looking for outgoing & enthusiastic Peaches to represent everything that is great about living a "pedestrian-active lifestyle". Must be available to work weekends. Take a look at our online application and send us your resume.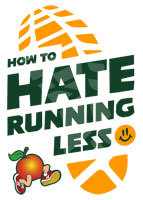 How To Hate Running Less
Marietta - Wednesdays, 6:30 pm

We get it. Some folks don't like running. At times, it can feel clunky, jarring, and uncomfortable. That's why we're offering "How to Hate Running Less," a 30-minute FREE class with basic instruction, simple drills, and light running designed to change the way running feels and, hopefully, make it feel lighter, smoother, and EASIER. It's open to everyone (Walkers, Runners, Kids). Come ready for light drills and running outside in our East Cobb location.
---
Big Peach Ride+Run Grand Re-Opening
Saturday, July 31st starting at 8 am
You're invited to the Grand Re-Opening of our Brookhaven location, Big Peach Ride + Run! We've got demo runs, bike rides, clinics, offers, giveaways, and plenty of FUN! Receive a gift (Helmet, light, etc. while supplies last.) with the purchase of a bike this weekend!
The fun kicks off in the morning at 8 am with a 5k group run (no drop) and the opportunity to demo shoes from a variety of brands. For those wanting to run longer, we'll have courses and cue sheets available. After the run, enjoy some coffee and a bite with us.
At 9:00 am, cyclists can join the no-drop group rides (7-mile & 14-mile) around Brookhaven led by the Brookhaven Bike Alliance!
Click on the RSVP link for all the details. RSVP now!
---
Women's Wellness Clinic
Alpharetta - August 1st, 7:30 am
You're invited to this women's focus clinic leading to the Alpharetta Women's Half Marathon. There will be a run followed by a light brunch, before the clinic. The clinic will include a Physical Therapist, a Nutritionist, a representative from Trail Sisters, and a representative from the Alpharetta Women's Half Marathon/Charge Running Team. There will be an opportunity to demo products from Altra and Koala Clip.

Big Peach Sizzler 5K/10K
September 6, Brookhaven, GA
Start with a runner and walker-friendly course following Peachtree Rd from Chamblee to Buckhead. Then celebrate your Finish with food from the Flying Biscuit Café, on-site vendors, and more. Gender-specific tech shirts and custom finisher medals for all. Extra benefits for groups of 5 or more. Your miles mean more. All proceeds benefit Miles for Cystic Fibrosis.
Register this week to save! Beat the August 1st price increase.
---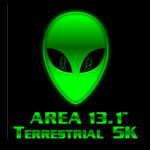 Area 13.1 Half Marathon & 5K
September 11, Roswell, GA
It's 2021 and we are back and better than ever. On September 11 at 7 pm come escape the alien invasion at the Area 13.1 and Terrestrial 5k. The course is fast, flat, and covers miles of roads, trails, and boardwalks with scenic views of the mighty Chattahoochee River. After the race, you can celebrate your escape while listening to the live tunes of 40Hz and enjoying food trucks and a free beer from Gate City brewery for runners 21 and older. Register online.
---

West End Mile
September 12, Atlanta, GA
The 6th running of the West End Mile is on Sunday, September 12th. The West End Mile will also feature a finish line sock giveaway, community school supply drive and park clean-up, and celebratory picnic at Rose Circle Park and the Monday Night Garage! This Run Social Race Series event will run along the Atlanta Beltline Southwest trail and boasts a fast net downhill grade! Register online.