---
Countdown To Fall!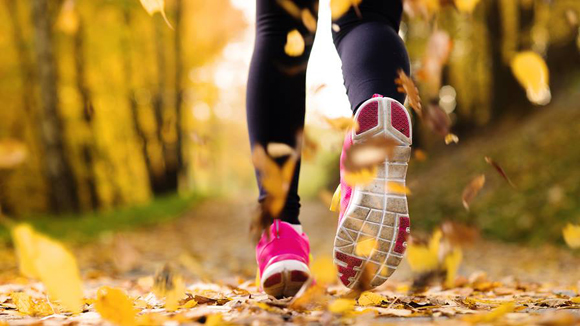 3 - 2 - 1 ! That's right, the official start of Fall is this Wednesday at 3:21 pm (3:21 pm, 3-2-1, countdown, get it?)! It's been a hot Summer and we can look forward to cooler temps, no more +90º temps, plus the start of Fall colors and pumpkin spice everything!
Fall means many of you are training for longer races, either a half or full marathon. It also means many will hit the trails to see the beautiful Fall foliage as mother nature paints the North Georgia mountains in bright & vibrant colors! This week, we've got information for those looking at GPS watches to track your mileage, enhance your running experience, or help set a new PR. It's also not to early to start thinking about a GPS watch as a holiday gift. We also have a new RUNATL Podcast episode for those new to trail running or those that would like to give it a try. Our resident coach share everything you need to know to get started running or hiking on trials this Fall!
---

Blog: What To Look For In A GPS Watch

Nothing can be as intimidating as buying a GPS running watch. These days there are so many options in features and brands, that researching those options and why they're important can make your head spin.
Do I need those features? Will they make me a better runner? How much should I spend? I already have a GPS running watch, should I upgrade to a new version? These are all great questions and we hope to answer them for you right here. Read more.
---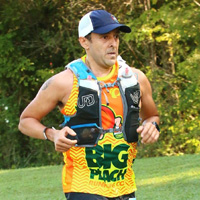 Ep. 114 - The RUNATL Podcast Intro To Trail Running
The RUNATL Podcast is hosted by Big Peach Running Co. Founder, Mike Cosentino, and Director of Marketing, Dave "D2" Martinez. This week on the RUNATL Podcast "D2" goes solo and provides an introduction to trail running. Learn about the gear you need to get started and where to find trails in the Atlanta area. If you are new to trail running or have an interest in getting started, this episode is for you!
Listen to the latest episode here.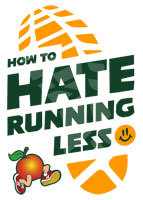 How To Hate Running Less
Marietta - Wednesdays, 6:30 pm

We get it. Some folks don't like running. At times, it can feel clunky, jarring, and uncomfortable. That's why we're offering "How to Hate Running Less," a 30-minute FREE class with basic instruction, simple drills, and light running designed to change the way running feels and, hopefully, make it feel lighter, smoother, and EASIER. It's open to everyone (Walkers, Runners, Kids). Come ready for light drills and running outside in our East Cobb location.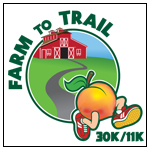 Big Peach Farm To Trail 30K/11K

October 30 - Blue Ridge, GA
This event is perfect for those looking for a challenge but not quite ready to jump into an Ultra distance. After completing this race, we're sure you'll want to explore longer distances. Be prepared for some climbs and moderately technical trails as well as some nice descents! The race starts at Charlie Creek Farms, home to our founder, Mike Cosentino. The course takes you on sections of the Benton MacKaye and Aska Trail System. This course is limited to 250 participants. Register online.
---

Garden Gallup
October 30th - Kennesaw, GA

Wear your Halloween costume, get a cool long-sleeve race shirt, and celebrate fall! All for a great cause. Plus, all runners enjoy free admission to Smith-Gilbert Gardens on Saturday, October 30 at the Gardens – 9 a.m. to 4 p.m. – just bring your race bib. Register online.

Iron Horse 15k
Kennesaw - September 25th, 3 pm - 6 pm
Freedom Race (Virtual)
Suwanee - September 25th, 12 pm - 3 pm
run4Dad (Virtual)
Alpharetta - September 27th, 5 pm - 8 pm