---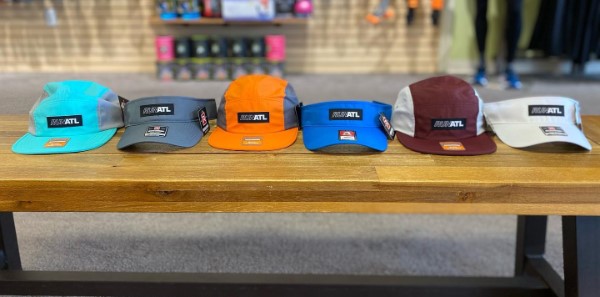 The temperature is rising and your sweat is only going to increase. Keep the sting of sweat out of your eyes with our RUNATL hats or visors. Not only will they wick moisture but they'll also help keep the sun out of your eyes. The hats are lightweight and well ventitalted to not only keep you cool but also looking cool! Stop by any of our 8 Big Peach Running Co. locations or shop online.

---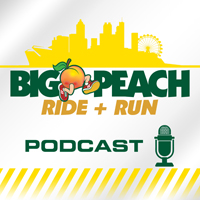 Ep. 126 - The Big Peach Ride + Run Podcast with Guest Dr. David Raichlen

This week's Big Peach Ride + Run Podcast is hosted by Big Peach Running Co. Co-founder, Mike Cosentino. Mike talks to David Raichlen, Professor of Biological Sciences and Anthropology, and discusses how we evolved from having to be active to survive to become more comfortable at rest.
---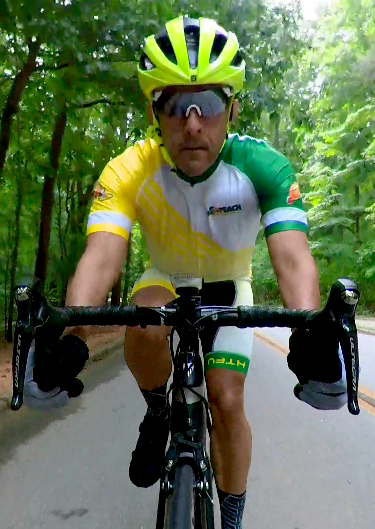 Help Support Grady's Frontline Heroes!
Hey, it's Dave "D2" and I'd appreciate your support no matter how small. I'm riding 62 miles (100K) at VeloCity Atlanta on May 7th. I'll be representing Big Peach Running Co. in support of Grady's Healthcare Heroes. They treat every person who comes through their doors regardless of insurance, wealth, or zip code.
Any amount you give will make a difference and will help Team Grady remain strong no matter what the future may hold.
Here are a few examples of how your donation can help.
$50 covers a blood pressure cuff and pulse oximeter to help patients manage their health at home

$250 covers six months of meals for patients of Grady's Food as Medicine program
PLEASE Click the donate button to make a donation to my fundraising page today. Thank you in advance for considering this request.

Director of Marketing, Co-Host - The Big Peach Ride + Run Podcast

The Cartersville Thursday night run is at Drowned Valley Brewing. Our Cartersville location also offers a Sunday morning run on the 2nd Sunday of every month at 6:30 am.
Join us every Wednesday night for a group ride around the Brookhaven area. The ride will be led by members of our team and the Brookhaven Bicycle Alliance. The rides are open to all abilities with 13-mile & 20-mile routes. Post-ride, we'll gather at Hob Nob in Town Brookhaven for some post-ride food and drinks. Come on out and meet members of our team and the Brookhaven Bicycle Alliance. With warmer temps and longer days, it's a perfect time to enjoy a ride outside!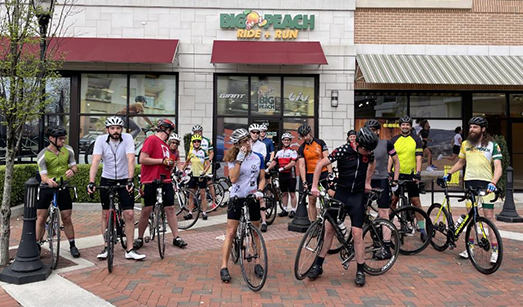 Alpharetta - April 20th, 6:30 pm
Join our regular social run and demo the new On Cloudmonster, the latest release that provides monster cushioning. Post-run adult beverages and giveaways for those in attendance!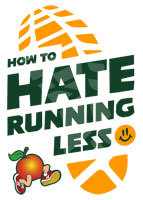 How To Hate Running Less
Marietta - Wednesdays, 6:30 pm

We get it. Some folks don't like running. At times, it can feel clunky, jarring, and uncomfortable. That's why we're offering "How to Hate Running Less," a 30-minute FREE class with basic instruction, simple drills, and light running designed to change the way running feels and, hopefully, make it feel lighter, smoother, and EASIER. It's open to everyone (Walkers, Runners, Kids). Come ready for light drills and running outside in our East Cobb location.
---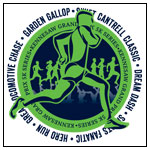 Kennesaw Grand Prix Kick-off


Kennesaw - April 20th, 4 pm - 8 pm
The Kennesaw Grand Prix Kick-off takes place at our Kennesaw location. Sign up for all 6 races for only $125 at this event for the best deal. Races are $30 each after this event. There will be food, refreshments, and a party atmosphere! For more information visit the event site.
---
Run Free Cross Country Camp
Young Harris, GA - July 11th-15th
Middle School and High School athletes, come join this fun-filled, epic week on some of the most iconic trails in North Georgia and North Carolina! Workshops on form, race strategy, goals, nutrition, and more. There will be adventure challenges, local outings, and some really cool time with an elite coaching staff! Register now!


Race To Cure Sarcoma Atlanta
This 5K Run/1M Walk is a family friendly event organized by the Sarcoma Foundation of America (SFA). Our goal is to raise funds and awareness for sarcoma research, both nationally and
locally. Register here.
Tacos & Tequila 5k
What could be better than celebrating Cinco de Mayo with Tacos & Tequila? The inaugural Tacos & Tequila 5k hosted by Performance Race Services will
feature great food and drinks sponsored by Beto's Tacos of Suwanee. This race supports the Lawrenceville Co-op. Register here.
---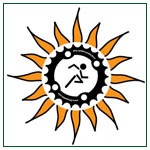 Dirty Spokes - Allatoona Creek Park
April 30th - Acworth, GA

This is race #6 of the Dirty Spokes Trail Run Series! The course is beautiful and offers something for every runner truly wishing to ´ditch the city´. Nestled in the woods of suburban Atlanta lies a true gem. A well groomed system of trails with gentle slopes and beautiful scenery will leave you breathless.

| | |
| --- | --- |
| Run Like Wild 5k - Zoo Atlanta | Ready to Run 5k |
| | Mustang Trot 5k |
| Cancel Cancer Color Run 5k | |