---
New Fall RUNATL Shirts!
Cooler temps are coming (finally!) and for those of us running in the morning, our runs have been more enjoyable as the temps have dipped just enough to feel cool. So be prepared when the temps drop and it's actually cold with these new long-sleeve RUNATL shirts! We've got a variety of colors and new styles. So whether you're running in them or using them casually, you'll look good sporting these new shirts. They're available now in all 7 Big Peach Running Co. locations
and online.
The shoe that set a new World Record of 2:01:39 is still available.
This update features the lightweight Zoom X midsole, carbon fiber plate, and Flyknit upper for an improved fit. We'll have limited pairs available at our Alpharetta, Marietta, Midtown, and Suwanee locations. Read our review to find out if you should consider this shoe for your next PR.
1st Impressions - Nike Vaporfly 4%

Our tester took the new Nike Vaporfly 4% to the track to see how it performed. This is a shoe to consider if you're looking to PR or qualify for the Boston Marathon. Watch the video to find out what our tester thought.
---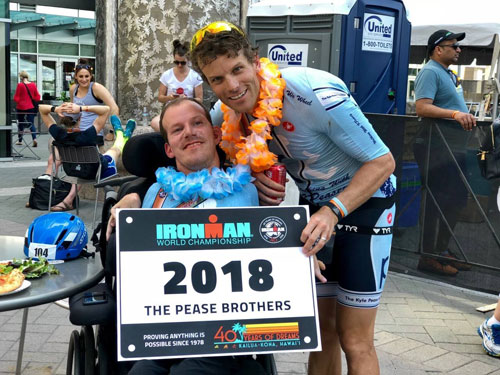 KPeasy2Kona - Pease Brothers at Ironman World Championship
October 13 - Kona, Hawaii
Brent and Kyle Pease have been striving for KONA since 2012 and this year they get their first crack at the hardest single day endurance event on the planet. While they will be racing together, they hope that through their efforts, they will create even more opportunities for disabled persons.
Please consider a donation to help Brent & Kyle improve their ability to serve others in the inclusion of sports.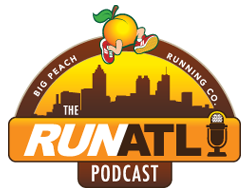 The RUNATL Podcast - Episode 38
Catch up on the latest episode of the RUNATL Podcast as we talk to personal trainer and owner of Formwell Fitness about the benefits of strength training for runners.
More details and show notes are available
here
.
---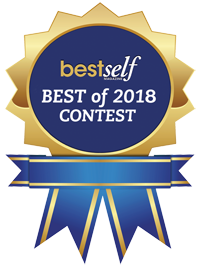 The Best of 2018 Awards

Midtown - October 21st: 5:00 pm
Our friend Jeff Lester is leading a Yoga for Runners class at our Midtown store on October 21st from 5-6 p.m. The cost is $15 per person, but $10 of the fee will benefit Habitat for Humanity. Jeff will approach the class from a recovery standpoint, so bring your mat and your smile for a fun evening of purposeful stretching! Reserve your spot here (limited to 30 participants). Payment will be taken at the class.
---
Hips Don't Lie: The Secret To Running Strong
Alpharetta - October 24th: 7:15 pm

Join
Dr. Joel Eaby
, a physical therapist with North Point Physical Therapy, for a fun and interactive workshop on single leg strength and stability after the group run.
Get a "leg up" on your competition at this workshop as you learn several exercises designed to help you lower the risk of injury and increase running efficiency. RSVP here.
---
Extreme Endurance with Marshall Ulrich
The Strand Theatre, Marietta - October 24th: 7 pm
Join world-class athlete Marshall Ulrich as he takes you from the cold thin air of Mount Everest to the heat of Death Valley, from the frozen ice of Antarctica to the sands of the Sahara, and from the frozen Iditarod trail to the stifling jungles of Borneo to show you that anyone can put their dreams in action.
In his sixties, Marshall inspires adventurers, active and armchair athletes, and a growing general audience by sharing his experiences and defying the ideas of "too far," "too old," and "not possible."
All proceeds benefit the renovation of the historic Earl & Rachel Smith Strand Theatre.
Doors open at 6 pm. Get your tickets now.
Here is a list of upcoming store group runs. Check out our full social run schedule. There's always fun on the run for everyone.
Suwanee - Tuesday, October 9th: Our friends from Brooks Running will be on hand with demo shoes for you to try on. Ladies, learn about the importance of a proper bra fit and test out a Brooks Sports Bra as well.
Suwanee - Tuesday, October 16th: Come on out to our weekly group run with our friends from Mizuno. Try out the new Mizuno Wave Rider Waveknit demo during your run.
All group runs begin at

6:30 pm

unless otherwise noted.


| | |
| --- | --- |
| FREE Fundamentals Class | TransFORMed Running Engaged ($50) |
| Suwanee - TUE, October 9th, 6:00 pm | Suwanee - TUE, October 16th, 6:00 pm |
Learning these principles will help transform your running into a more efficient & injury free experience! Perfect for runners of all paces and abilities.
Run Like Hell 5K
October 13th

- 9

:00 am - Historic Oakland Cemetary, Atlanta
Run Like Hell is one of Atlanta's favorite neighborhood 5K fundraisers, with all proceeds going to the restoration and preservation of Historic Oakland Cemetery.
Runners, joggers, and walkers of all levels are welcome. Leashed dogs and strollers are also welcome
.
Register
here
.
---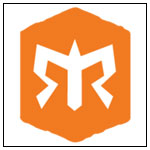 Ragnar Trail Atlanta-GA

April 12-13, 2019 - GA International Horse Park, Conyers
Ragnar Trail Atlanta-GA is back where teams of 8 (or 4) set out to conquer a series of three smooth single-track trails that start and finish at Ragnar Village.
With granite slabs, small bridges, forests filled with Georgia pines, streams, ponds and wildlife, this venue features the perfect mix of natural beauty and challenge. Use code: BPRC19 to save $80 off team registration. Sign up here!