Vermeiren Traditional
Speculoos Cookies
Buttery crisp cinnamon cookies from Sweden, made by
Vermeiren since 1650. The cookies they produce today have a history of over 350 years. The basic recipe still use honest ingredients from all over the world, carefully mixed and slowly baked in a process that takes over 24 hours!
---
22 Delicious Craft Beers on Tap for You to enjoy.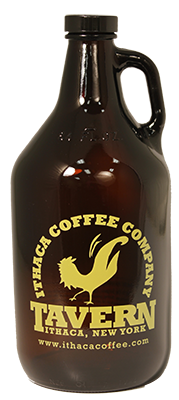 ---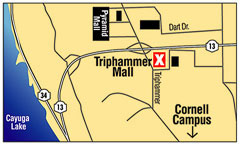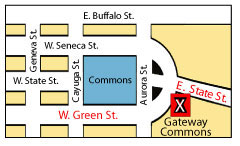 Join us at the Statler Hotel on November 28th 2017 for our 11th Annual Gala!
The event offers guests extensive food and wine tastings from local restaurants and wineries, as well as a beer garden with a variety of craft beers. There is also a silent auction with wonderful items donated from local businesses and artisans. Event details including sponsors, vendors, and links to event images can be found at:
www.ithacagala.com - Tickets Now Available!
An Evening To Remember Facebook Page - Help spread the word by sharing our event!
Last year this event raised over $65,000 for the cause! Help break that record by buying your ticket today! VIP WILL sell out!!!
All Your Home Brewing Needs!
Stop over to our Gateway location and check out the full collection of home brewing supplies. Maybe you want to start brewing beer or wine at home, or maybe you know someone that would appreciate a home brewing supply gift!

SPECIAL GUEST COFFEE OF THE DAY
Each Friday our cafés feature new and unique coffees, which up until now were only available at special events, and in our packages. Our aim is to allow our customers access to a larger variety of the coffees we are roasting, and hopefully to introduce you to a new favorite, or re-unite with a long lost friend.
This Friday's Special Guest Coffees:
Triphammer Café:
Panama Hacienda Esmerelda Natural
Gateway Café:
D.R. Congo Kivu Natural
Fall favorite flavors come together in the new Spiced Pumpkin Chai. Slightly sweet pumpkin spice meets bold spicy chai in this new fall staple.
$3.25/8oz $3.75/12oz $4.25/16oz
Starting Friday October 13th
Brie Apricot Baguette Sandwich
Creamy brie and sliced apples layered in a fresh baguette, spread with a special house made spiced apricot jam, then grilled until the brie is gently melted.
---
Keemun

One of the boldest black teas, Keemun is widely popular by itself or in a blend (Such as English Breakfast). It has a nutty earth flavor with a long lasting finish. Perfect in the morning to wake the senses. Origin: Anhui, China
---
If you've visited the Triphammer store lately, you may have noticed we've been installing some new cheese coolers. We are
expecting these to be chock-full of all your favorite cheeses by this Thursday! So stop in and see how all the renovations have progressed.
---
Democratic Republic of Congo Kivu Natural Process
This is a fully natural sundried Kivu Grade 3 coffee from D.R. Congo. It is prepared by the care of employees of the Virunga company in the region of Isale in North Kivu. The coffee is milled at the Virunga washing station and then travels to the port of Mombasa, across Uganda and Kenya. The aromas of dark chocolate and pepper lead to flavors of dark chocolate, caramel and sour cherry pie. This coffee has a sweet chocolatey acidity, and a medium, viscous body with a finish like cherry, toffee and vanilla.

Regular Price $14.99/pkg.